Tips on How To Make Computerized Karaoke Play On Home Theater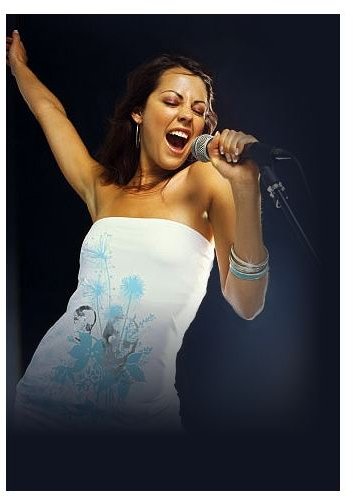 Karaoke on Your Home Theater
Home theaters are incredibly versatile – you can watch TV, movies on DVD or Blu-ray, play video games or listen to music, view photos or even all of these via various types of streamed connections to your home computer or HTPC.
Karaoke is also a possibility for the owner of a home theater setup – whether you've got a karaoke player or not. While plugging yourself into your home cinema sound system isn't a great idea if you wish to continue using it to get the best out of your surround sound movies, you might prefer to just sing along, or purchase a dedicated microphone and mini amplifier.
Karaoke Disc Format
If you've ever been to a karaoke night, you might have noticed that the KJ has the available songs on a selection of CDs, each of which is usually listed in a catalogue. While more and more Karaoke Jockeys are moving towards storing their tracks on laptop hard drives, the CD format is still popular.
These aren't standard CDs, however – instead, they use the CD+G format, which stands for compact disc + graphics. Using a portion of the disc that is unused by audio, the CD+G format stores graphic information, such as the song title, background images and the all-important song lyrics.
CD+G has been around for years - the Philips CD-i, the 3DO Interactive Multiplayer, the Amiga CD32 and the Commodore CDTV were all designed to play discs in this format back in the early 1990s.
What Equipment Have You Got?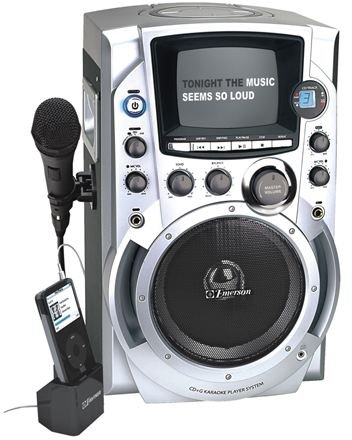 Give some thought to what equipment you have or need.
Ideally, you should consider purchasing a new karaoke system, and integrate this with your widescreen TV. If you're wondering how to make computerized karaoke play on home theater systems with one of these, it should simply be a case of connecting the video output to your TV. However the chances are that this would be a duplication of hardware.
If you're running a standard DVD/Blu-ray player with surround sound and a wide screen TV, then achieving success playing a karaoke disc depends entirely on whether your DVD or Blu-ray player will accept the CD+G format. For over 5 years now, many home DVD players have come equipped to play CD+G. However this isn't by any means a universal rule – to check if your player will play both music and graphics, you should check the device documentation or contact the manufacturer.
You could alternatively search eBay or other online sources of old equipment to get your hands on one of the devices above or even a Sega Saturn games console an incorporate this into your home theater should you find that your current disc player will not playback a CD+G karaoke disc.
How to Make Computerized Karaoke Play on Home Theater
The final alternative is to playback your disc on your home theater PC, assuming your CD or DVD ROM drive will accept the CD+G format.
There is sadly no list of optical drives that will playback CD+G – again you need to check your documentation or the manufacturer's website - but without the right software you're not going to be able to see the words anyway. Power CD+G Player Pro is designed for users who wish to play karaoke discs on their home PC and have a suitable player.
With the sound and images then routed to your home theater screen and surround sound system, you can then enjoy singing your favourite songs with accompanying music and lyrics on your TV!