Budget Outdoor Theater Ideas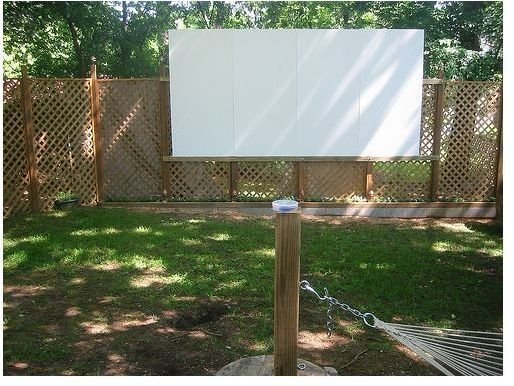 Overview
An outdoor home theater does not need to be expansive or expensive in order to be enjoyable. These budget outdoor theater ideas will help you create an affordable and fun place to entertain.
Screen
One of the primary features of a home theater is the screen, and there are many budget outdoor home theater ideas from which to choose. If you have a wall that is fairly smooth, you can paint it white and have a built-in, weatherproof screen. If you have a wall that you cannot or do not want to paint, or one that is rough or textured, such as brick, you can still utilize it as the base for another material. The same goes for an outdoor building, such as a shed or garage.
Photo Credit: flickr.com/timtimes
Once you have a backdrop for your screen, you need to find the right material to hang on it. Some ideas include white bed sheets, drop cloths, tarps, window shade fabric, vinyl signage material, cardboard, fiberboard or wood. Get creative. Look around at items you already own, browse yard sales and thrift stores and see what you can come up with.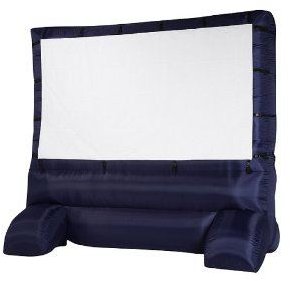 If you do not have access to any types of walls and do not feel handy enough to build something from which to hang an outdoor home theater screen, there are inflatable outdoor screens you can purchase or rent. Shop around, though, as the prices on some of these screens can cost several thousands of dollars. Others, such as the 12-foot Airblown Inflatable Widescreen Deluxe Outdoor Movie Screen, are available for under $200.
Audio and Video
You will also require a way to present audio and video to your outdoor audience. Again, when it comes to budget outdoor home theater ideas, creativity is key.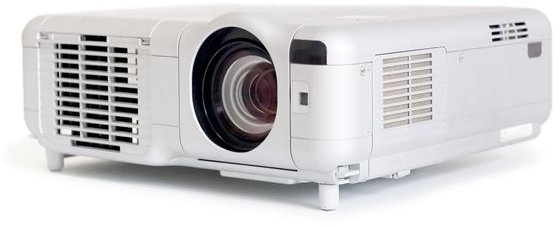 When shopping for affordable projectors, check out those typically used for business presentations, as they tend to be more affordable than home projectors. Another idea is to shop for a gently-used projector on websites such as Craigslist and eBay, at local pawn and electronics repair shops, or at yard sales and in your local classifieds. Read Small Budget Theater - Choosing a Projector for some tips and product reviews as well.
For a video source, why not use your laptop? They are easy to connect to a projector and you can play DVD's or possibly stream online videos. Portable DVD players are another affordable option. Check out Top Portable DVD Players for ideas.
Don't bother plunking down a wad of cash on a special outdoor audio system, either. Dig out those big old speakers from the garage or attic, or pick some up cheap at a secondhand store or garage sale. Read Connecting Speakers to Your Computer to learn how to use stereo speakers with your laptop.
Seating and Miscellaneous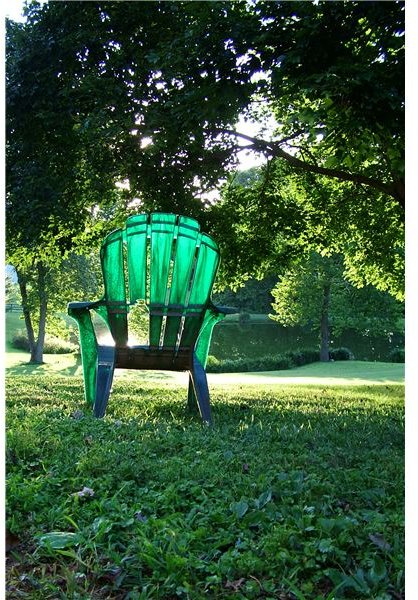 Finally, you will want to make sure all of your family and friends have a comfortable place to sit while enjoying a movie under the stars. If your gathering is informal and you have a fairly grassy lawn, why not toss down some picnic blankets or sleeping bags and allow everyone to kick back and enjoy the show.
Some other budget outdoor home theater ideas for seating include lawn chairs, patio furniture or bean bag chairs.
Photo Credit: sxc.hu/hortongrou
Other items you will need include outdoor power cords and surge suppressors, on which you should not skimp. Read Protect Your Home Theater with a Surge Suppressor or UPS for some ideas. You will need access to a power supply, as well. Clear or white holiday lights strung in trees, on patios and along walkways offer an affordable lighting method.
Have fun, be creative and take your time. Before you know it you might just have the most popular backyard in town!