Choose From The Top 55" LCD TV High Definition Displays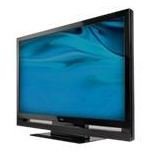 Top of the Range 55 Inch LCD TVs
If you've got maximum wall space available, your home theater will benefit enormously from as big a high definition TV as you can get your hands on.
55" screens are almost 5 feet in size – the best quality LCD TVs therefore need to be used to take advantage of these dimensions and utilize that massive home cinema wall space.
With LCD high definition TV displays available from manufacturers such as Toshiba, Vizio and Samsung, you can be sure that the best electronics firms in the world are providing quality 55 inch home theater displays at affordable prices.
VIZIO VF550M Full HD 55" LCD TV
With an astonishing depth of 1.06 billion colours, this 1080p Full HD 55" widescreen TV from Vizio features 5 HDMI ports for DVD, Blu-ray, games console and cable or satellite viewing in the highest available definition.
With a native 16:9 aspect ratio and capable of handling a range of input video formats (480p, 720p, 1080i, 1080p, 480i) this massive high definition TV is also equipped with SRS TruSurround HD sound.
Renowned for brighter, sharper resolution, the Vizio high definition LCD TVs are increasingly popular and this 55 inch display is no exception.
Available from $1249, you can find one to purchase online at www.google.com/products.
Toshiba 55SV670U
Described as the most beautiful and advanced Toshiba TV line yet, the REGZA Cinema series of high definition LCD TVs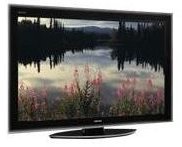 delivers the most deliciously deep blacks and strong colours.
With a VGA port for PC connections, the Toshiba 55SV670U 55 inch high definition LCD TV features 6 HDMI ports, USB, a range of audio and video options and the 1080p Full HD display standard.
Stocked by a range of specialist and mainstream outlets from around $1849, the Toshiba 55SV670U is available complete with wall mounting and HDTV maintenance kit for $2328 on Amazon.
Samsung LN55B650 - 55" LCD TV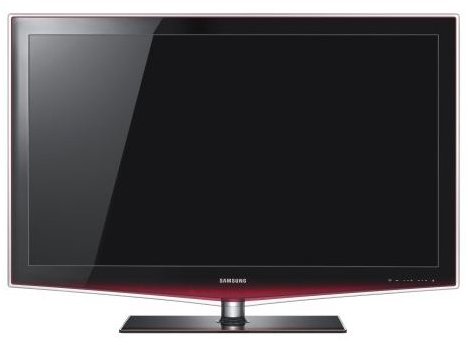 Taking advantage of designs inspired by fashion and the car industry, the Samsung LN55B650 - 55" LCD TV features a vast 55 inch display sealed in a molded cabinet that dispenses with any need for screws or adhesives.
Considered one of the best on the market, the Samsung 55" LCD TV also utilizes the SRS TruSurround HD sound system.
Although not equipped with LED backlighting, the Samsung LN55B650 does feature Wide Color Gamut-CCFL, a method of utilizing the backlight to bring out the most realistic tones and colours from the displayed image.
Also equipped with a VGA port for PC connections and Ethernet, the Samsung LN55B650 55 inch LCD TV is available from a range of outlets from around $1500 – find out more on www.google.com/products.
If you don't fancy any of these why not check out: