List Of The Top 65 Inch LCD TV High Definition Displays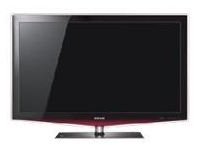 Three Fantastic 65 Inch LCD High Definition TVs
They don't get much bigger than this – unless you're thinking of going for a multimedia projector then the 65" high definition LCD TV market is more than likely the largest TV that is available for your home theater viewing area.
Remember that whatever your resolution, a large TV is likely to cause viewing issues if the room isn't big enough or you can't arrange your furniture so everyone gets a good view.
With 65 inch devices available from three of the biggest names in home entertainment electronics, there is plenty of choice – read on for huge LCD HDTVs from Samsung, Sharp and Sony. If you do want something bigger check out Biggest LCD TV in the World.
Samsung LN65B650
Boasting full 1080p HD, 4 x HDMI connections, 2 x USB ports and RJ45 Ethernet connectivity, the Samsung LN65B650 offers extreme high definition television viewing with its immense 65 inch display.
One of the B650 series of TVs, this LCD high definition display is just 4 inches deep, with a native 16:9 ratio offering 1920 x 1080 pixels. By employing Auto Motion Plus 120Hz technology, Samsung have ensured that the most beautiful and lifelike action is brought into your home, whatever the film or TV show.
Utilizing the [email protected] system, this astonishingly presented TV also offers content from Yahoo! And Flickr directly to your home theater, while the intuitive interface is coupled with DLNA so you can access your home network through your TV.
The Samsung LN65B650 is available from $4250 – check prices on Google.com/products.
Sharp LC-65E77UM 65 Inch LCD HDTV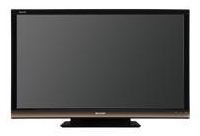 A massive 65 inch LCD TV, the high definition 1080p Sharp LC-65E77UM is equipped with digital and analogue TV tuners, native 16:9 aspect ratio for perfect widescreen viewing and 4 x HDMI connections.
Utilizing a range of display enhancement technologies (including 120Hz Fine Motion, Spectral Contrast Engine XD and Superlucent ASV technology for producing the most detailed Full HD 1080p picture possible) the Sharp LC-65E77UM also features a fast response time (4ms) and is visible for viewing at a massive 176 degrees, making it a perfect solution for installation in large areas.
The Sharp LC-65E77UM retails at $2849 – check prices on Google.com/products!
Sony BRAVIA W Series KDL-65W5100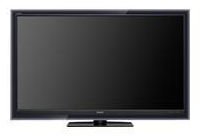 From Sony comes the Sony KDL-65W5100 65 inch widescreen LCD high definition TV complete with Motionflow enhancement technology to get the most out of the 1080p Full HD 16:9 aspect ratio display.
Also equipped with alternative aspect ratios (traditional 4:3, stretch, normal and others) and a wide 178 degree viewing angle, the Sony BRAVIA W Series allows a range of video input formats (1080/24p, 1080/60i, 480/60p, 720/60p, 1080/60p, 480/60i), offers 4 x HDMI connectors, USB input for viewing photos and enjoying MP3s and video and network connectivity for taking advantage of the BRAVIA Internet video network.
This multimedia enhancement allows the streaming of movies and TV shows on demand direct to your home theater – the perfect addition to a TV whose image reproduction has been described as 100% natural. BRAVIA widgets are also available via the network connection, bringing up to the minute news and information of your choice direct to your TV.
As with all flat panel HDTVs, the Sony BRAVIA W series is best enjoyed with additional surround sound system as the output provided by this TV doesn't begin to match its dimensions and required viewing area.
Available from Amazon for $4499, the Sony BRAVIA W Series KDL-65W5100 is the top 65" LCD TV on the market.