Buyers Guide To The Top Multimedia Projectors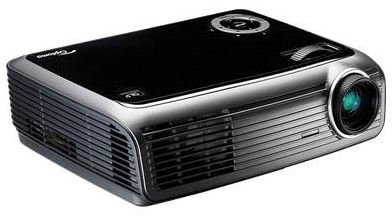 Choose the Best Multimedia Projector
A choice of many for home theater (and gaming purposes) is a multimedia projector. These are compact devices capable of displaying TV, DVD or other images onto a white screen or wall via a lens and an intense projection light.
The reason for choosing a multimedia projector over a flat panel high definition TV could be due to space considerations, the lack of any suitable TV unit to fit in with the design or layout of the room or even to deliver the ultimate home theater experience.
This buyer's guide to the best multimedia projectors features 3 examples of the best devices, covering 3 different price ranges and ensuring that there is something here to interest everyone.
Optoma DX609v Multimedia Projector
At the lower end of the market, the Optoma DX609v Multimedia Projector offers a crisp HDTV compatible (720p, 1080i) projector solution for anyone looking to utilize a multimedia projector on a budget.
Compatible with various PC and Mac display resolutions, brightness of 2200 Lumens, a maximum projection distance of 32.8' (10m) and a range of aspect ratios (including 4:3 and 16:9) this device is relatively quiet, possesses a fast refresh rate and can be used on both a table top and fixed to a ceiling mount.
Optoma have provided a reliable and versatile device that delivers great picture quality and can be employed easily for watching movies and TV.
Find out more about this unit at www.jr.com where it is available for $449.
Hitachi CP-X615 Multimedia LCD Projector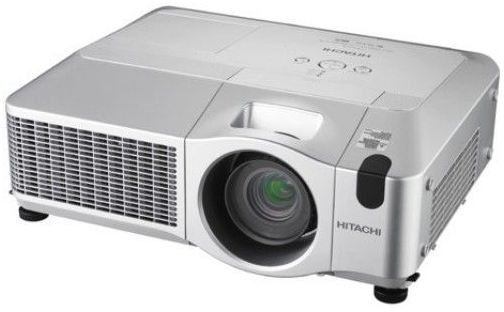 A mid-price LCD projector ideal for home cinema purposes, the Hitachi CP-X615 Multimedia LCD Projector can be controlled via LAN, remote control or USB mouse and features HDMI input for 720p, 1080i high definition video and a variety of other input signals making it an ideal display unit for PC, Mac and many other home theater systems.
With brightness of 4000 Lumens and a remarkable 16.7 million colours, this unit is 16:9 compatible making it a great multimedia projector solution for any home theater.
Available for around $2100, the Hitachi CP-X615 Multimedia LCD Projector can be bought from Amazon.
Canon REALiS WUX10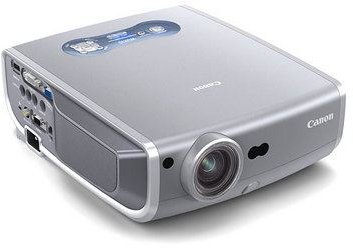 With a native WUXGA Resolution of 1920 x 1200, the Canon REALiS WUX10 can only be at the top end of the market.
Providing the highest resolution of any Canon projector, the WUX10 feature delivers unparalleled resolution, colour reproduction and near-perfect image quality by utilizing a number of technologies.
Most impressive among these is LCOS – the Canon REALiS WUX10 is not a traditional LCD projector as it uses the Liquid Crystal On Silicon system for creating high resolution images with no classic LCD projector flickers or other visual anomalies.
With 3200 Lumens brightness (LCOS dispenses with any requirement for higher brightness, thus increasing the life of the projector bulb) and full 1080p HDMI suitable for relaying content from digital cable and satellite boxes and Blu-ray players, the Canon REALiS WUX10 is also perfect for displaying RGB, component and PC/Mac images.
Quality of this level can only mean a steep price – at around $8500 (see it here on Amazon) the Canon REALiS WUX10 is a truly state of the art home cinema multimedia projector solution.
For more ideas check out these articles:
Top Five Home Theater Projectors