Choosing The Best Samsung Plasma TV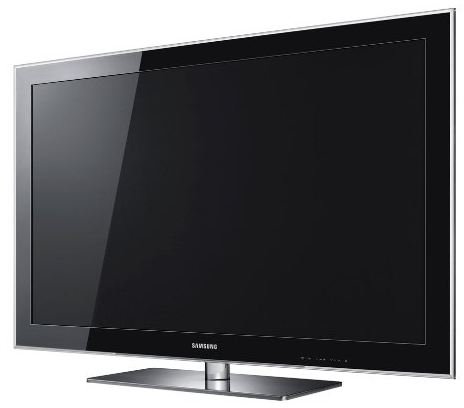 Amazing Flat Screen HDTV
The Samsung B850 50 inch plasma TV is among the best on the market – and probably the best plasma Samsung have produced to date.
Available around the world with variations on the B850 (PS50B850 and PNB850 are just two of the model numbers from different territories worldwide) this TV is a remarkable 1" thick, weighs 321 Kg and comes with a number of interesting bonus features, notably the Wi-Fi connectivity.
As Samsung's top of the range device, the B850 is everything you would expect, from its piano-black finish to the remarkable picture quality.
Great Image
Most important in any TV set is the picture quality, and the Samsung B850 models have remarkable image reproduction that give the user astonishing resolution in both standard definition and high definition broadcasts. This definition becomes even more impressive with Blu-ray playback and video gaming.
An aspect ratio of 16:9 is presented with 1920 x 1080 pixels making this one of 2009's best solutions for a home theater centrepiece.
You won't find any of the traditional jagged lines or noticeable onscreen oddities with this plasma – instead the Samsung B850 provides brilliant image quality all round, with deep blacks and sharp lines giving you everything you could want in a top of the range plasma TV.
Multimedia, Expansion and Connectivity
TV pictures can be received via Analogue, Standard Definition, and High Definition signals. Samsung have also provided both physical and Wi-Fi network capabilities in their B850 plasma TVs, offering the viewer the chance to view videos on YouTube and check various news items (provided by Yahoo) with an onscreen widget overlay. This adds a great new dimension to the TV which is enhanced by its obvious place at the head of a home theater setup - DivX, MPEG1/2/4 and H.264 all play back effortlessly via USB.
The Wi-Fi connectivity is just the start – 6 x 1080p inputs are provided, with 4 HDMI, a digital video connector and a multimedia PC connector – while there's also a standard VGA port for outputting images from your PC and 2 USB ports.
Top of the Range
While some buyers are unhappy about the sound quality and complain about a persistent hum (likely to be a combination of poorly chosen subwoofers and a problem with the contrast/brightness settings) on the whole the reception to the Samsung B850 50" plasma TVs has been very positive. It truly sits at the top of a solid range from Samsung and is easily the best of the electronics manufacturer's plasma TV offerings in 2009.