The Best LCD Flat Screen HDTVs for Your Money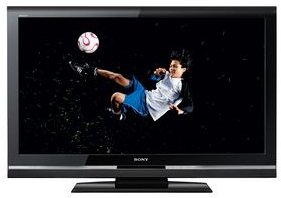 Getting More LCD HDTV for Your Money
The best LCD flat screen HDTVs are the ones that offer the most features for your money. In many cases, LCD TVs are less expensive and more energy efficient than other televisions, such as plasma and rear projection televisions. It makes the most sense to buy an LCD flat screen television that supports full 1080p HD resolution, as well as lower standard and high definition resolutions. It is also important to remember that a high contrast ratio is even more important than high resolution for picture quality. Depending on what type of home theater system you have or intend to buy, the features you need will vary. The best LCD flat screen HDTV brands, such as Vizio, Sony, Samsung and Sharp, will probably have the features that you need and will use most often.
Vizio EcoHD
The Vizio VOJ320F 32" LCD HDTV is one of the best televisions for the price-conscious and environmentally aware consumer. This HDTV features include full HD resolution up to 1080p, 16.7 million colors, a dynamic contrast ratio up to 6500:1, SRS TruSurround XT sound, a 178 degree viewing angle, a java-colored bezel and built-in analog and digital tuners. It also supports standard, wide and panoramic aspect ratios. The VOJ320F LCD HDTV inputs include one coaxial, three HDMI, two component video and two composite video inputs. It also has an input for computer RGB and S-Video, making it easy to connect this HDTV to your PC. Outputs include an optical digital audio output and a headphone jack. The Vizio VOJ320F's matte screen diffuses light in the room to prevent reflections from interfering with your viewing enjoyment. Part of Vizio's EcoHD line of HDTVs, the VOJ320F LCD HDTV was designed to exceed Energy Star 3.0 guidelines by 20%. Vizio EcoHD TVs also come in 19", 22" and 26" sizes.
Sony Bravia S Series
The Sony Bravia S Series LCD HDTVs come in 32", 40", 46" and 52" sizes. This economically priced HDTV series has a wide range of useful features, such as HD support up to 1080p resolution, 30000:1 dynamic contrast ratio, SRS TruSurround XT sound, a 178-degree viewing angle, energy saving settings, dynamic backlight control, parental controls and 24p True Cinema technology. The Sony Bravia S Series HDTV has three HDMI inputs as well as inputs for coaxial, S-Video, computer, analog audio, component video and composite video. This line of HDTVs exceeds Energy Star 3.0 requirements. It is also Bravia Link compatible, which allows you to connect separate Bravia Link modules to your HDTV.
Samsung Series 7
Samsung Series 7 LCD HDTVs offer incredible features for a modest price. Samsung's Series 7 HDTVs come in 40", 46" and 52" sizes, support full 1080p HD resolution, a dynamic contrast ratio up to 150,000:1, a 240 Hz refresh rate to enhance the quality of moving images, SRS TruSurround HD sound, picture-in-picture, game mode, Internet connectivity and USB 2.0 and DLNA connection options. The 52" Samsung LN52B750 HDTV inputs include four HDMI, 2 component, two composite and one computer input. The Series 7 Ultra Clear Panel diffuses reflections on the view screen. The Wide Color Enhancer feature increases the range and saturation of colors that the Samsung Series 7 HDTVs can produce.
Sharp AQUOS
Sharp AQUOS HDTVs come in a wide range of sizes with varying features. The Sharp LC-52D85UN 52" LCD HDTV features full 1080p HD resolution, a 10-bit LCD panel, a three-wavelength backlight system, a 10W + 10W audio system, a built-in analog and digital tuning system, a 176-degree viewing angle, a 120 Hz refresh rate for enhanced motion, high brightness and a spectral contrast engine to produce deeper blacks. Inputs include five HDMI, two component, two composite, one computer and three audio inputs. The Sharp LC-52D85UN 52" LCD HDTV also has a coaxial digital audio output. The price of this Sharp LCD HDTV is very reasonable for all these advanced features.
For more tips, read How to Buy a Real Digital Television and How to Improve HDTV Reception.
Sources:
VIZIO: "32" Class LCD HDTV" https://www.vizio.com/lcd-hdtvs/vo32lfhdtv10a.html
Sony: "52" BRAVIA S Series HDTV" https://store.sony.com/webapp/wcs/stores/servlet/ProductDisplay?catalogId=10551&storeId=10151&langId=-1&partNumber=KDL52S5100
Samsung: "News" https://www.samsung.com/us/news/newsRead.do?news_seq=6445&page=1