Overview
There are home theater gift ideas that will suit every recipient and every gift-giver's budget. You may find the perfect gift for the home theater enthusiast on your list in the recommendations below, or perhaps these suggestions will spark your own unique idea.
Budget-Friendly Home Theater Gift Ideas
Selecting a home theater gift does not mean you have to spend a lot of money. In fact, there are many home theater gift ideas that are very easy on the wallet. Make a gift basket containing packages of microwave popcorn and several boxes of movie theater candy. You can even find these at most dollar stores. Place the goodies inside of a big, reusable popcorn bowl. You can throw in a couple of DVD's or a gift card to Best Buy or Blockbuster and your recipient can select a new flick or two.
If you are handy with your computer and have a decent printer, whip up some custom theater tickets. You can find several ticket templates for Microsoft Office here, You can also create your own using your favorite graphics editing program.
Personalized Home Theater Gift Ideas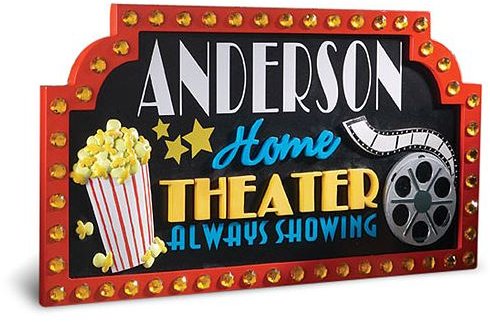 For a truly unique home theater gift idea, consider purchasing an accessory or other home theater-themed item that is personalized with your recipient's name. Personalized home theater signs are available at many online and brick-and-mortar retailers, including Stargate Cinema, Home Theater Mart and even Walmart.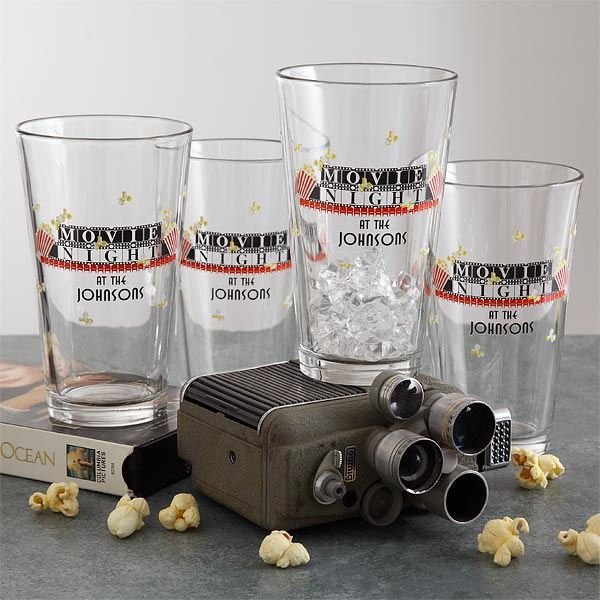 There are many other personalized gifts that would be ideal for a home theater enthusiast as well, such as personalized popcorn bowls, personalized throws for snuggling up on the couch to watch a movie and these charming movie night drinking glasses, available at PersonalizationMall.com for just under $40 for a set of four 16-ounce glasses.
Fun Home Theater Gift Ideas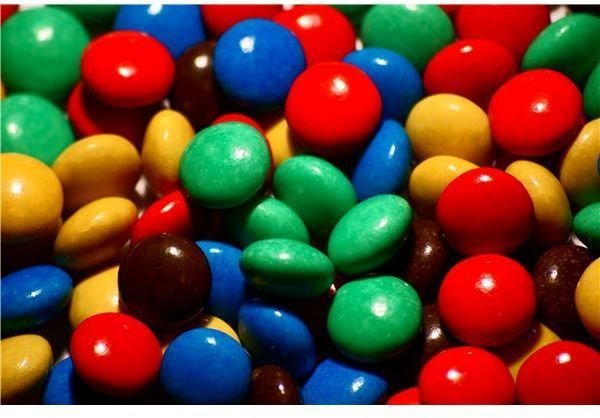 If you are looking for a home theater gift idea for someone who loves to have fun, you are in luck as there are many gifts from which to choose. Help stock your friend or family member's "concession stand" with items such as a popcorn maker. At ShopNBC you can grab a gift set consisting of a "Whirley-Pop Stovetop Popcorn Popper," which is an old fashioned kettle with a hand crank, as well as six bags of gourmet popping corn, a popcorn seasonings sampler, buttery flavored popping oil and a recipe book. Head to Candy Direct for every type of movie theater candy you can imagine, from Dots to Good and Plenty to Junior Mints.
You might also want to give your home theater fan an even more realistic cinematic viewing experience with a customized introduction DVD. Check out Stargate Cinema's wide variety of intro DVD's that offer features such as a "please turn off cell phones" announcement, movie trivia and a concession stand commercial, each including the name of the home theater.
Photo Credit: sxc.hu/Smicko
Practical Home Theater Gift Ideas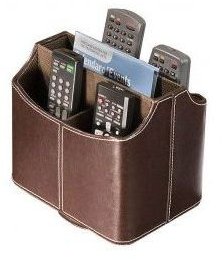 Perhaps you would prefer giving a home theater gift that is useful as well as enjoyable. A universal remote control will allow your favorite home theater enthusiast to manipulate the television, surround sound, DVD player and other devices without shuffling through a dozen remotes. For some ideas, check out Top 5 Universal Remotes. If your home theater fan would rather stick with all of the various original remotes, you can still provide a helpful, thoughtful gift with a remote control caddy or organizer. This spinning remote organizer in faux leather can hold up to four remotes as well as a TV guide. It is available from Stacks and Stacks for just under $20.
When all else fails, you cannot go wrong with a gift certificate. Home Theater Direct sells gift certificates from $10 to $500; HT Market offers electronic gift certificates starting at $25; and you can get a Stargate Cinema gift certificate starting at $10.
If you are planning to give a much more substantial home theater gift, such as a television, surround sound or other device, be sure to check out the Bright Hub Home Theater library, where you will find reviews and recommendations to help you purchase the best gift for your money.