Looking for an LED TV? Here are Some of the Best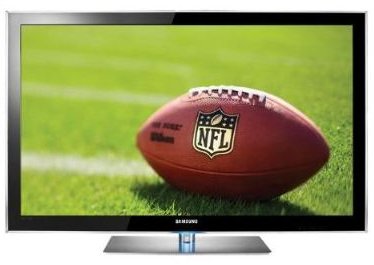 The Rise of LED
The battle of Plasma versus LCD was definitely won by LCD but no one remains on top of the pile for long. While OLED is on the way and we can expect 3D technology to make a big appearance next year, the newest technology available right now is LED. The new TVs are super sleek, offer low power usage and all the clarity and high definition goodness you'd expect from a high end LCD or Plasma. So let's take a closer look at what's on offer.
Samsung UN55B8000 LED HDTV
This is one of the best selling LED HDTVs currently available and a glance at the feature set soon reveals why. This is 55 inches, it offers full 1080p high definition footage, it is only 1.2 inches thick, it uses up to 40% less power than a traditional LCD, it has a contrast ratio of 5,000,000:1 and a lightning fast response rate of 2 milliseconds. It runs at 240Hz which makes it fantastic for anything involving fast motion from sport to videogames.
The extras are also impressive. There is full support for SRS TruSurround HD from the built in 10 watt each stereo speakers with subwoofer. There is a picture-in-picture option, a built in 2 GB flash memory which is ideal for photos, it supports DLNA and HDMI-CEC and with Medi@ 2.0 you get access to Internet widgets like Flickr and Yahoo! This model is no slouch when it comes to connectivity either with 4 HDMI ports, 2 USB ports, 1 Component port, 1 Ethernet port, 1 VGA PC input and an optical digital audio output.
You'll struggle to find better quality than this and with such a great range of extras it is no wonder this model is selling well. You will have to pay around $3,000 if you want one though.
Sony Bravia XBR KDL-55XBR8 LED LCD HDTV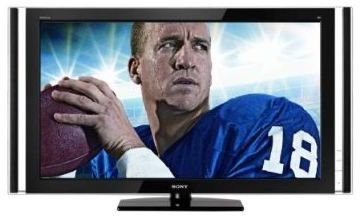 This is another 55 inch beauty which supports full 1080p high definition. It features triluminos RGB dynamic LED backlighting which enables it to have incredible color depth and deep blacks while saving on power. The Bravia Engine 2 Pro cleans up any input and filters the picture to bring you the best possible quality whatever the input. It also has a true cinema 24 frame per second mode, advanced contrast enhancement and S-Force Front Surround with voice zoom.
With motionflow technology it runs at 120Hz for smooth action. The Xross media bar gives you access to various options including Internet widgets. The SRS TruSurround XT allows you to play 5.1 channel sound through 2 speakers. It offers Bravia sync and it DLNA compliant. There are plenty of connection options with 4 HDMI ports, 2 Component inputs, 1 VGA PC input, 1 S-Video, 1 USB, 1 Ethernet and 3 Composite ports as well as 1 optical digital audio output.
This model costs closer to $4,000 and it lacks some of the features touted on the Samsung but in my opinion Sony are a better company and you always pay a premium for quality.
Sharp AQUOS LC52LE700UN LED HDTV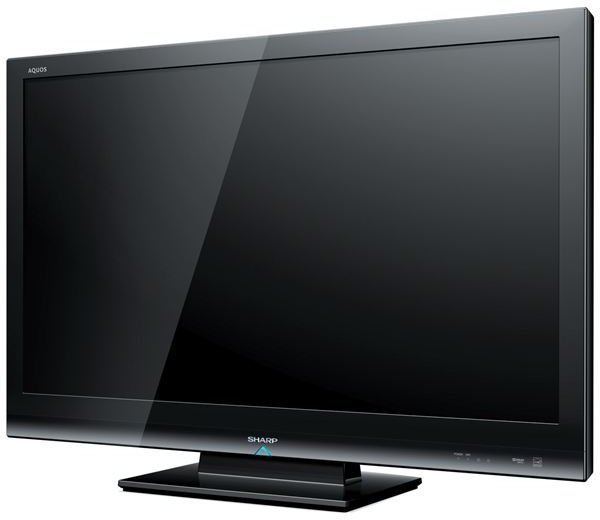 We drop down to 52 inches for this model from Sharp but it is also a much cheaper option. Once again it supports full 1080p high definition footage and it features a 120 Hz refresh rate which gives a response time of 4 milliseconds. The contrast ratio is somewhere over 2,000,000:1. It is optimized for gaming and features support for the AQUOS range.
It too has Internet widgets and plenty of connectivity options. There are 4 HDMI ports, 2 Component ports, 2 Composite ports, 1 S-Video, 1 Ethernet and 1 VGA PC port. There is also a USB port for viewing photos or listening to music. It lacks some of the other extras included in the Sony and Samsung models and it is significantly smaller, but at well under $2,000 it is also significantly cheaper.
LG 55LH90 LED Backlit LCD HDTV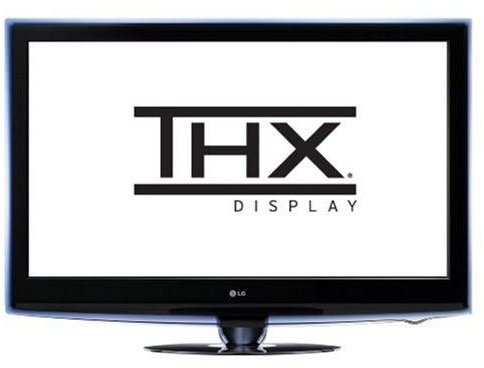 This offering from LG looks impressive. There is support for full high definition at 1080p, it runs at 240 Hz for smooth motion and it has a contrast ratio in excess of 2,000,000:1. Like the Sony model it also has SRS TruSurround XT which is capable of playing 5.1 channel surround sound through two speakers. It also has a dedicated 24p cinema mode.
Connection options include 4 HDMI ports, 1 Composite, 2 Component, USB and PC but no S-Video and no Ethernet. This also means there are no Internet options on the TV. It competes with the Sony and Samsung models in terms of picture quality and is especially good when it comes to color accuracy but it lacks some of the extras. This LG model will cost you around $3,500.
Toshiba REGZA Cinema Series 55SV670U LCD HDTV with LED Backlight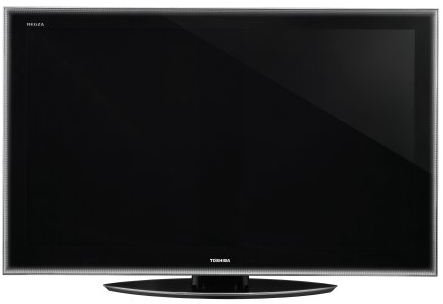 The last TV on our list is this effort from Toshiba. It supports full 1080p high definition footage and like all of the TVs on this list it sports built in TV tuners. The contrast ratio is 2,000,000:1 and it features Clear Scan 240 motion enhancement. There are a range of extra features and the TV is highly configurable.
The connectivity is great with 4 HDMI ports, 1 VGA PC port, 2 Component, 2 Composite, 1 USB, 1 S-Video, 1 optical digital audio output and 1 SD memory card slot. This is least sleek option on the list though so if the aesthetics are important to you then the Toshiba might not be the one for you (we're still talking just 4 inches thick). In order to get one of these you are going to have to pay over $2,000.
Final Verdict
There is a reason that the Samsung model is outselling the rest of the TVs on this list. It offers the best combination of features, quality and value for money. If you have a low budget, I'd go for the Sharp and if budget is no obstacle I'd be tempted by the Sony but you won't be disappointed with any of these.
References