Home Theater Lighting Ideas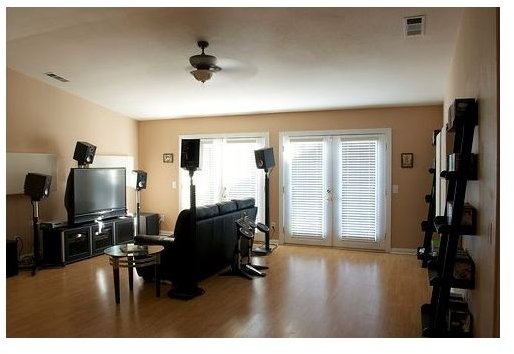 Overview
Home lighting can be categorized into four different groups:
natural lighting, which is simply sun through a door, window or skylight
ambient lighting, which helps create a mood in the room
task lighting, which directs the light to a needed area
decorative lighting, which ties together the room's theme
Read on to learn which of these types of lighting work best in a home theater and some ideas on how to incorporate them.
Natural Home Theater Lighting Ideas
When deciding on home lighting options you are likely to incorporate natural lighting. If you are trying to come up with ideas for home theater lighting, however, it is advisable to take steps that will block natural lighting from the room. Sunlight gleaming through a window can cause a glare on your television at the worst or simply lessen the theatrical atmosphere you are trying to replicate in your home theater. Ideally, the room you are making into a home theater has few or no windows or external doors. If that is not an option, simply select window treatments such as blackout curtains that will block out most if not all natural light.
Photo credit: flickr.com/pascalsijen
Ambient Home Theater Lighting Ideas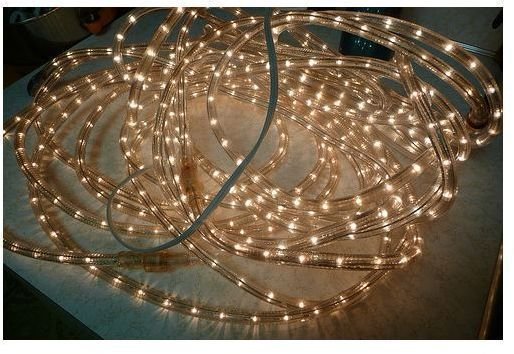 One way to create ambient lighting in your home theater is with inexpensive yet attractive rope lights that you have probably seen strung around outdoor trees and eaves of houses during the holiday season. Use special tension clips, which may come with the rope lights or can be purchased separately, to attach the strands of LED lights around the perimeter of your ceiling, under your entertainment center or even along the floor.
You can find affordable rope lights in a variety of lengths and colors at Amazon.
Photo credit: flickr.com/rexroof
Task Home Theater Lighting Ideas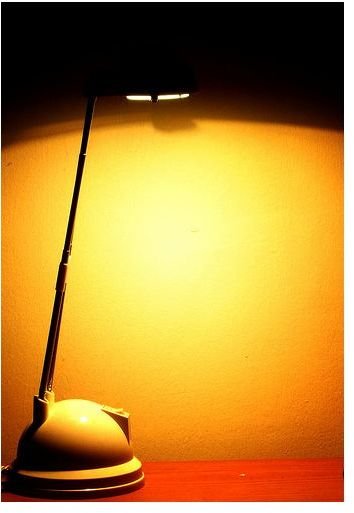 Before deciding on task lighting fixtures for your home theater, consider the type of tasks for which you may need lighting. Do you find yourself struggling to see the buttons on your remote control? On the other hand, perhaps your spouse occassionally wants to read while you enjoy a movie. Rather than turning on a bright overhead light, thereby spoiling the mood and even hindering your ability to see your television clearly, select a few strategically-placed floor or table lamps. Choose lamps that are unobtrusive and match your home theater decor. Make sure the lamps provide adequate lighting to the desired spots without illuminating a greater area than is necessary.
Photo credit: f__lickr.com/zhengbo
Decorative Home Theater Lighting Ideas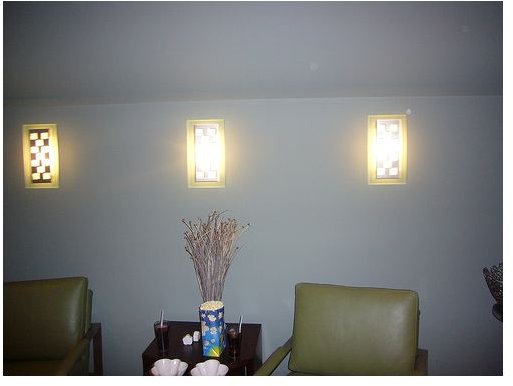 When you select decorative lighting options for your home theater you can have lots of fun. Look for novel sconces reminiscent of those at your favorite cinema and even lighted signs to add a touch of whimsy. Ceiling lights are a good idea as well. Opt for a dimmer switch that allows you to lower and raise the lights before or after your movies for a true home theater experience.
Photo credit: flickr.com/jeffsand
More Home Theater Decorating Ideas
You probably spend a lot of time enjoying the amenities of your home theater, so make it a room you really enjoy. For more ideas, read the Bright Hub articles Where to Find Screens to Hide a Flat Screen TV and Rustic Home Theater Ideas.