And the Winners Are…
What are the best projectors out there? What an excellent question, and one that requires a more complex answer than I usually gave during my "Building a Perfect PC" series. In this case, I could list the two most expensive projectors out there, but I think a better way to present the information to you is in tiers: starting with the high-end, then the mid-range, and the introductory models. So without further ado, here are our picks for projectors depending on your range of user experience.
High-End Projector Pick
The BenQ W6000 Projector
MSRP: $2,799.00
Who Sells it? https://www.projectorpeople.com/projectors/projdtls.asp?itemid=24766&itmname=BenQ+W6000
The BenQ W6000 Projector is as top-of-the-line as is possible to get being a consumer. With a native 1080p resolution, manual lens shifting, two HDMI inputs, and a 50,000:1 contrast ratio, this is not for those who are just trying out projectors for the first time. With a cost in the upper 2000-range, this projector is for someone looking to upgrade their current setup. Personally, I'm no huge fan of the DLP-style projectors, but this contrast ratio and the screen tests show that this projector can go toe-to-toe with other similar LCD style projectors. Here what you'll find are darker blacks, and sharper colors, as opposed to a lighter black on almost all of the LCD projectors.
Mid-Range Projector Pick
The Panasonic PTAE4000U Projector
MSRP: $1,999.00
Who Sells it?
https://www.projectorpeople.com/projectors/projdtls.asp?itemid=24987&itmname=Panasonic+PT-AE4000U
This Panasonic projector is great for projector enthusiasts that are looking for a model more sophisticated than the cheap, entry models, but not as fully-featured and costly as something like the BenQ W6000. This, unlike the W6000, is an LCD projector, which unlike DLP projectors makes use of transparent-film like panels of LCDs using a separate color for each film (as I described in the introduction to the projectors part of this series. The contrast ratio is up by a factor of 2 from the BenQ, but the brightness and quality of this AE4000U is significantly lower than that of the W6000. We also see an increase from 2 HDMI ports to 3, but you lose the manually focused lens. Again, certain aspects of this projector keep it from being top-dog, but for those who are looking to enter the home theater game with a more future-proof product, the Panasonic is an affordable projector for that purpose.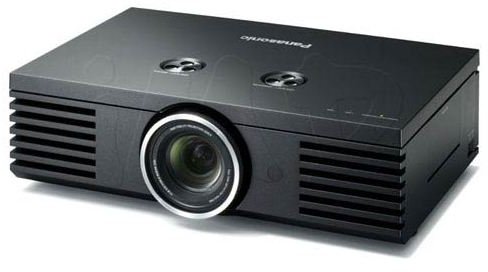 Introductory Projector Pick
The BenQ W1000
MSRP: $999.00
Who Sells It?
https://www.projectorpeople.com/projectors/projspec.asp?itemid=24767&itmname=BenQ%20W1000
The BenQ W1000 doesn't even come close to the performance that the other two projectors on this page have, but it does have one tremendous advantage, and that is the price at which it is sold. Sure, you'll take a sizeable punch when it comes to the contrast ratio (a paltry 2700:1) and the brightness, but the price is $1000 less and you get what you pay for. This model is perfect for those that want 1080p resolution on a large scale rather than paying 3 times as much for a TV the size of the wall projection. The native resolution and decent brightness make this an ideal pick for the entry consumer – in case projection tech isn't your thing, at least you won't spend $2000 realizing the problem.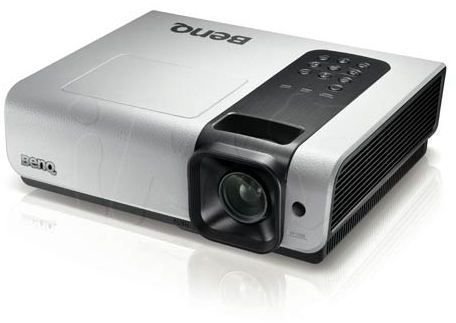 This post is part of the series: Building the Perfect Home Theater System
We take you through the ups and downs of owning a movie room and having that home theater set-up that everyone envies.