Top 5 Media Streaming Devices Reviewed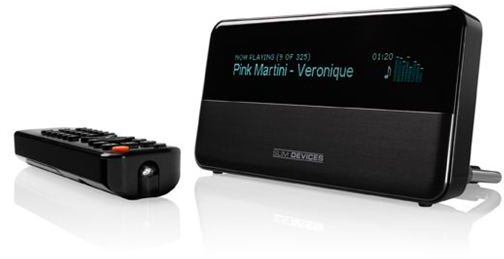 Five Great Media Streamers
Media streamers are becoming more and more popular, and it's easy to see why. The effect they can have on a home theater and the benefits they bring in being able to share media between different devices is revolutionary. So it's no surprise that there are so many different models on the market.
In fact there are so many currently available that it can be tricky to make the decision as to which is best for your purposes.
Following are five of the best media streamers available in 2009, from manufacturers such as Apple, Sony, Microsoft and Linksys; these devices cover standard media streaming tasks and some feature interesting specializations such as remote streaming and audio-only streaming.
You might also discover that you already own a superb HD media streaming device - certain games consoles are already designed to stream video, audio and photographic content from your PC.
Logitech Squeezebox 3
Audio only, the Squeezebox media receiver manages the streaming of audio files to your home music entertainment system from your PC via either WiFi (802.11g) or Ethernet.
Capable of handling a range of formats (as well as MP3, it will decode AIFF, WAV, PCM, AAC, Ogg Vorbis, MP2, MusePack, WMA) is a fully-featured audio streaming solution that also provides access to a vast directory of Internet radio stations and even features Pandora's personalized music service (for US users) and Rhapsody's 2 million song collection; Internet stations are still available when your PC is switched off.
Available for around $300, the Squeezebox 3 is currently available in a very cool black finish.
Linksys Kiss 1600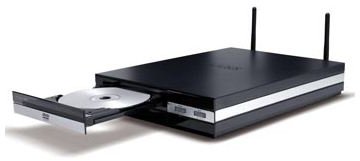 Equipped with HDMI and a DVD player, the Linksys Kiss 1600 is designed as a fully functional home theater solution with WiFi and Ethernet connectivity.
Along with the usual streaming of videos, music and images from your PC, the Linksys Kiss 1600 upscales DVDs to 720p or 1080i resolution and also gives access to the Linksys Online portal, providing thousands of Web Radio stations.
At around $300 (available from Amazon), the unique feature set of the Linksys Kiss 1600 is reason enough to consider it.
Slingbox Pro HD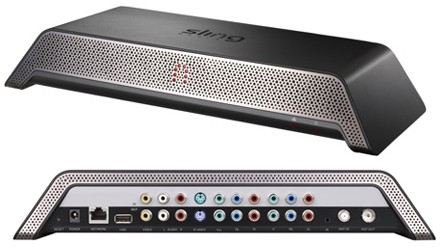 Taking portable media to the next degree, around $299 will get your the Slingbox Pro HD, a device that allows you to watch and control up to four video sources from anywhere in the world via your laptop or mobile.
Note that there is a charge for streaming over the web to your mobile device - so you could be counting the costs with this extra subscription as well as paying through the nose to your mobile network if you don't have a generous data package.
Also requiring a PC to TV media streamer, the Slingbox Pro HD can be quickly networked and connected to a range of devices. The Slingbox Pro HD and the AV source (either a HDTV or your media streamer) can be controlled from your laptop, mobile phone, PDA or dedicated mobile media player using easy to use software.
Learn more at www.slingbox.com.
Apple TV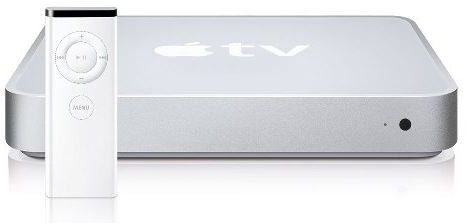 A popular choice from the makers of the iMac and the iPhone, Apple TV is more suited to Apple computer users due to a slightly unwieldy setup configuration option for PC/Windows users.
Once this is out of the way however, Apple TV gives a great user experience which explains why it has become one of the top choices in the media streaming market. With added compatibility for streaming to iPhone, iPod Touch and other mobile devices, Apple TV combines the simplicity you expect from the world's most stylish technology manufacturer with the wonderful convenience of home theater media streaming.
Apple TV offers more than standard streaming however - there's also subscription offers that bring some of the world's best programs directly to your TV via the web!
Visit www.apple.com for more information on Apple TV.