What Are The Best Buys In 50 to 55 Inch HDTV's?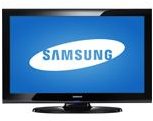 Best Buy Big TVs
When it comes to life, you do not do anything small. If you are going to bother to do it then you should do it all the way. That even goes for watching TV. Of course, you are by no means stupid. You want a good deal on that big TV. That is why today, we are going to look at some of the best buys that 2009 has to offer you. All you will find here are models that are 50 inches or larger. If you want it all, and you want it right now, then you have come to the right place.
Samsung 50'' Class 720p 600Hz Plasma HDTV, PN50B400
This is a plasma TV with a 720p resolution and a motion adapting technology. This remedies some of the problems with larger TVs and jerky motions, which sometimes plague screens of this size. It has a contrast ratio of 2,000,000 to 1 and a response time of just .001 milliseconds.
The Official Statistics
Screen measures 49.9" diagonally (truncated)
600Hz refresh rate
2,000,000:1 dynamic contrast ratio for a new level of image performance
Fast .001-ms. response time minimizes blurring in sports programs
Built-in ATSC digital tuner
SRS TruSurround HD audio with two speakers and 20 watts of power
Two HDMI inputs for a Blu-ray disc player, gaming system, or DVD player
Component video input
Energy Star compliant to reduce energy consumption by up to 25 percent compared to standard TVs
Sony 52" Bravia 1080p 60Hz LCD HDTV, KDL52S5100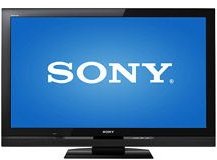 This model has a fairly standard resolution at 1920x1080, which is enough to handle just about any HD footage that you want to watch on it. The contrast ratio is also a fair, but not amazing at 30,000:1. Do not expect it to be as impressive for dark applications, like survival horror games, but it should be fine for most viewing. On the bright side, it is a low energy model, which is good for both the planet and your bills.
The Official Statistics
52" LCD screen With a 16:9 full HD 1080p Resolution Panel (1920x1080)
ATSC/NTSC tuner with QAM The Sony 52" Bravia LCD HDTV receives conventional analog broadcasts and digital broadcasts, including HDTV programs where available
Vivid 1080p resolution
Dynamic Contrast Ratio of 30,000:1
BRAVIA Engine 2 fully digital video processor 6 HD Inputs (HDMI x3/ Component x2/ PC x1)
BRAVIA Link compatibility
BRAVIA Sync capable2 24p True Cinema capable ACE (Advanced Contrast Enhancer) Light Sensor technology
Favorites Menu
VESA compatible hole spacing
ATSC/NTSC tuner with QAM
Exceeds ENERGY STAR 3.0 requirements
Vizio 55" Class 1080p 120Hz LCD HDTV, VF550M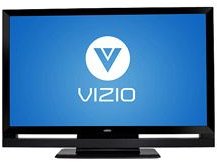 The Vizio is the largest one that we will be looking at today, at 55 inches. It has a native resolution of 1920 x 1080 and an impressive 50,000:1 contrast. It supports a wide range of both TV signals (480i (SDTV), 480P (EDTV), 720P (HDTV), 1080i (HDTV), 1080p Video Signals) and computer signals (640 x 480, 800 x 600, 1024 x 768, 1920 x 1080 via VGA and HDMI) which makes it a valuable multi-tasker. It supports pictire in picture, both with HD capability. It is worth noting that this model has a shipping weight of 104 pounds. That means you should not try to carry or mount it alone.
The Official Statistics
Brightness: 500 cd/m2
Response Time: 5ms
Remote Included: Yes
Resolution: 1080p
Tv Definition: HDTV Tv Technology: LCD
Shipping Weight (in pounds): 104.2
Product in Inches (L x W x H): 51.5 x 13.47 x 35.92
Now that you have seen the best of the biggest, you can get an idea of which one you want to make your very own. Don't worry, you do not have to tell your friends that you got any help.