Top Blu Ray Players of 2009

Oppo BDP-83
If you are on the lookout for an exceptional universal Blu-ray disc player that handles DVDs equally well, then Oppo BDP-83 is one to see. It provides lightening fast speeds, though you need to shell out $500+ to grab this beauty.
It is a universal disc player that operates well with everything right from Blu-ray disks and SACDs down to DVDs, DVD-Audio and CDs. It renders stupendous image quality on DVDs and Blu-rays, along with top-notch operational speed and stability.
The Oppo BDP-83 comes with 7.1 analog outputs, onboard Dolby TrueHD and DTS-HD Master Audio decoding, two USB ports, backlit remote, and 1GB onboard memory. It is Profile 2.0-compliant and comes with an HDMI cable as well.
On the negative side, the Oppo BDP-83 lacks Wi-Fi for BD-Live features, and is far more expensive in comparison to the other Blu-ray players available that offer decent performance. Moreover, you will not find streaming media services such as Pandora and Netflix in Oppo BDP-83
The bottom-line is that the Oppo BDP-83 is one of the best options for those who do not mind shelling out $500+ on a Blu-ray player, in terms of operational speed, performance and playback capabilities. Those who do not appreciate the idea of paying so much may look at other comparable options such as Sony PS3 Slim and LG BD390, which are far cheaper than Oppo BDP-83.
LG BD390

The LG BD390 is one of the top premium standalone Blu-ray players available, and in the reasonable price range of $260-$290.
It has super-fast loading times, excellent image quality, and loads of impressive features that make it one of the unparalleled Blue-Ray players of the year 2009.
Apart from excellent image quality on Blu-ray movies, you also get CinemaNow streaming facility, Netflix, integrated 802.11n Wi-Fi and high-speed disc loading capabilities.
It costs as much as a Sony PS3 does, and its CinemaNow feature does not stack up to Amazon Video on Demand. Nevertheless, with1GB onboard memory, Profile 2.0 compatibility, onboard decoding for DTS-HD Master Audio and Dolby TrueHD, and7.1 analog outputs, the LG BD390 turns out to be a decent option for $300.
Sony PlayStation 3 Slim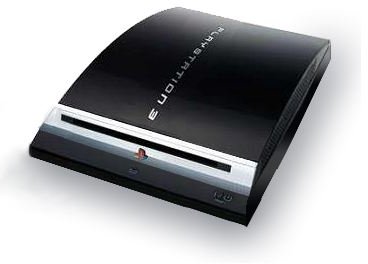 If you're a hardcore gamer looking for a versatile multi-purpose Blu-ray player that will cater to all your needs, you won't find anything better than the Sony PS3 Slim.
Packaged in a sleek design, the Sony PS3 offers delivers excellent built-in Blu-ray and multimedia performance, combined with some powerhouse gaming action just under $300.
It is highly energy efficient, and comes with 120GB hard drive, built-in Wi-Fi, free online gaming services, HDMI output with 1080p support and more.
The only disappointment is that PS3 Slim is not backwards compatible in terms of the gaming needs, and lacks the infrared port.
Samsung BD-P3600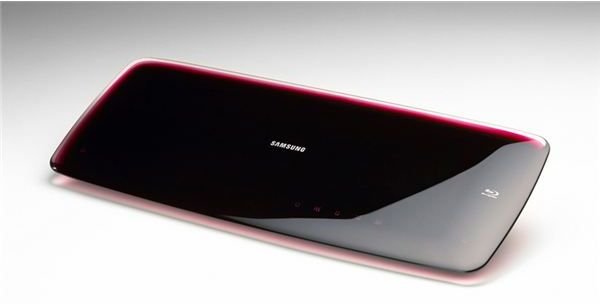 With excellent speed and ease of usage, the Samsung BD-P3600 makes up a superb standalone Blu-ray player. It comes in a unique design that may not complement some interiors. Therefore, you may have to be watchful about this aspect before putting your money on this Blu-ray player.
On the brighter side, it can be wall-mounted, and comes with a Wi-Fi USB dongle included in the package. It produces excellent image quality on Blu-ray movies, and the disc loading time is negligible. Pandora and Netflix streaming is also supported, and the player is Profile 2.0 compatible as well.
The Samsung BD-P3600 comes with 1GB onboard memory and DTS-HD Master as well as Dolby TrueHD decoding capabilities. PC streaming setup is a bit difficult, and it costs more than a PS3 Slim!
Panasonic DMP-BD60K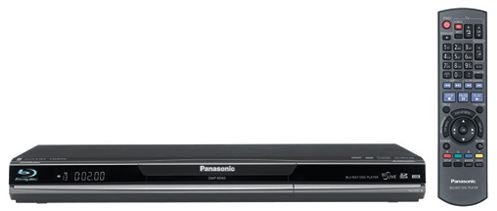 The Panasonic DMP-BD60K is one of the most advanced Blu-ray players from the house of Panasonic, which comes with all the necessary features such as high image quality, onboarding decoding arrangement for most popular audio/video formats, and Netflix streaming.
Additionally, it provides access to Picasa, YouTube and even Amazon on Demand streaming services. On the negative side, the BD60K lacks built-in Wi-Fi access, and its operational speed is slower than some of its competitors available at the same price.
If you need reliable Blu-ray playback, Panasonic DMP-BD60K is definitely a worthy option, though you may not find all the latest generation features that are available in the likes of Sony PS3 and Oppo BDP-83.