Movies & Music Through an LCD TV With USB Interface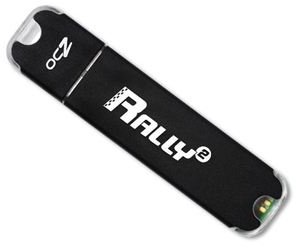 LCD Displays with USB
With all of the included extras in modern TV sets, it's easy to miss some of the more obvious functionality.
LCD TVs now ship as HD ready devices with various converters for different types of TV channel reception built in, often incorporating many of the functions you would normally find on a set-top box.
You would also be hard pushed not to find a TV with an internal DVD player in most showrooms, and any model of TV that ships without a remote control is more than likely from the factory seconds department.
Recently, many LCD displays - such as this Audiovox model - have shipped with USB sockets and these are great little extras that bring a degree of multimedia to your TV.
No More Burning to DVD
There are several advantages to the presence of a USB port on your TV – most commonly they have been used to allow consumers to plug USB memory into their TVs and enjoy video or music copied from their computers.
As flash RAM becomes more reliable and greater capacities are available for ever decreasing costs, more and more TVs are coming equipped with USB flash, SD and other memory card formats – all of which are bringing an end to the old hobby of burning CDs and DVDs.
There's no need to burn video to a single-use optical disc and play it in your DVD or Blu-ray player when your TV will accept and play movies stored on a reusable USB pen drive – and the greater the capacity of the memory device, the greater the selection!
It's also possible to connect a USB hard disk to these TVs, potentially offering an even greater choice of video and audio content!
More USB Functionality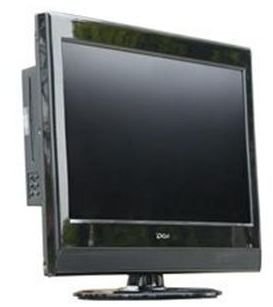 LCD TVs are increasingly coming equipped with USB ports, especially on lower-end models. Some devices are coming equipped with USB memory sticks that can record and pause live TV, and it's only a matter of time before it will be possible to beam images from one USB-equipped TV to another around the house via Bluetooth or WiFi.
It's also likely that as the USB ports become a more common feature on low-end models they'll appear on hi-spec LCD and Plasma HDTVs, and offer support for other formats beyond MPEG4.
These new LCD TVs are a great example of the convergence of different technologies to enhance your viewing pleasure and the home theater experience.