3D Technology Will Be a Reality Soon
Is 3D on the way?
The answer is a resounding yes! 3D is most definitely going to take off in the coming years and there are several manufacturers working on the technology to support it. It won't be replacing existing HDTV, instead the new HDTV sets will support 3D as part of their feature set. Samsung and Mitsubishi have been working on 3D displays for some time and more recently Sony and Panasonic have joined the party. Panasonic have already announced a 50 inch 3D plasma TV is to be released next year.
3D Movies and Games
The technology to make 3D movies and even film sports events in 3D is already in use and it is growing in popularity. The Blu-ray Disc Association are working on a standardised way to have 3D movies on blu-ray discs and it seems likely future releases will have a 3D and a traditional version of the film on each disc. The 3D footage can be routed through an HDMI cable just like a traditional HD footage.
When it comes to videogames 3D has already made a splash with Sony showing off various gaming examples. The forthcoming game Avatar which is set to coincide with the release of the movie will be one of the first 3D games to be released. NVIDIA has already released a 3D gaming kit.
The Bad News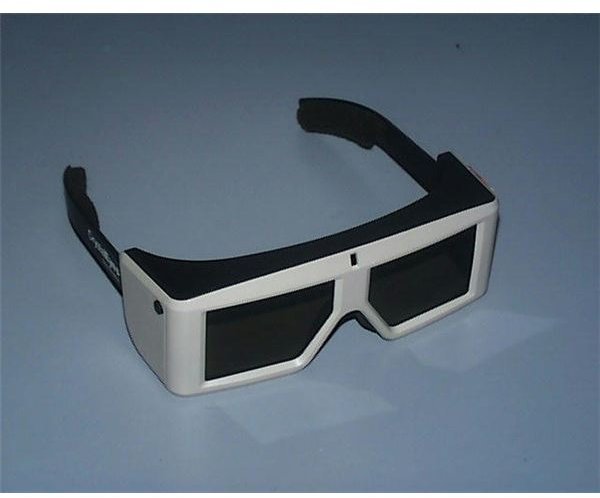 There's a catch? Yes I'm afraid so and it's a pretty big one. If you want to enjoy this new 3D experience you'll have to wear glasses. They won't be the old red and green cardboard sets - instead the new technology uses shutter glasses. These glasses are in sync with the TV and one lens is blacked out to correspond with the frame on the HDTV and by showing your eyes a separate sequence the effect of 3D is created. The good news is that it looks a lot more impressive than the old 3D but many people will still be put off by the idea of having to wear glasses to enjoy it.
Pricing for new 3D Technology
The glasses themselves will have a fee attached but the new HDTVs, which will support 3D, aren't expected to be out of line with the general pricing structure for HDTVs. Of course it will mean buying a new TV because the new technology won't work with your old one but these new devices are expected to be affordable on release.
Worth the Wait?
It has been a long time coming and we'll just have to try it out before we can decide whether it was worth the wait. By all accounts the difference between this and the old 3D effect is astounding. The thing is, a high percentage of people are simply unable to see the 3D effect or will only experience it to a limited degree.
If the new technology is integrated as described then it will come down to whether or not people are willing to wear silly glasses. We can't say whether it will succeed or fail but we can definitely say its coming, are you ready? Does the prospect of 3D TV excite you?
References