HTPC Guide for Christmas 2009: Top HTPC Manufacturer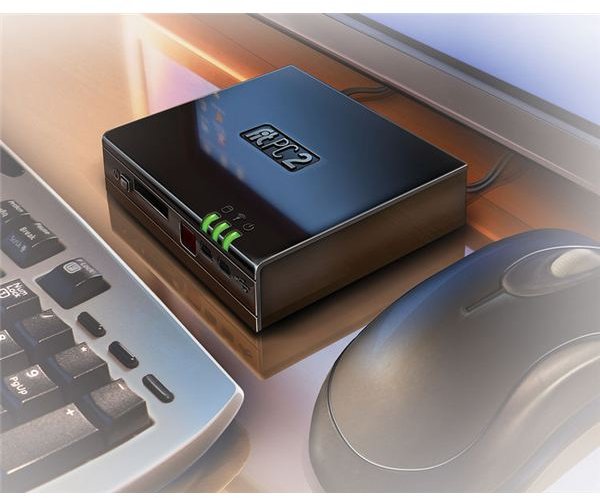 HTPC for Xmas
We get more and more of our entertainment via the web nowadays and it is becoming easier to download games, movies and TV shows. With broadband we can even stream movies direct to our living room HDTV. The thing is most people don't want a big PC sitting next to their entertainment center. That's where HTPCs come in. These devices offer all of the functionality of a PC but if you choose carefully they are quieter, smaller and a lot more unobtrusive. Join us as we seek out some of the best HTPC options for Christmas 2009.
There are options like Apple TV but why be limited to one service? You could also build your own HTPC if you are confident with building PCs and you'll find articles on the Best HTPC Video Cards and the Best HTPC Cases if that's for you. In this article we'll take a look at complete solutions which come ready to use and leave you free to set up your own services. Just remember that buying a pre-built HTPC will be much more expensive.
CompuLab Fit-PC2 HD Nettop PC
This is the smallest option you're likely to find and it has a couple of big benefits. For a start it is virtually silent because it has no fan. It is also a very green product because it uses minimal electricity. It offers full 1080p high definition picture support as well as high definition audio. It comes with an IR receiver and the rest of the specs are as follows:
1.6 GHz Intel Atom Z530 processor
1 GB of RAM
160 GB hard drive
6 USB ports
LAN and WLAN
Drawbacks with this machine are the low RAM and the possibility of over heating if you keep it in a warm location. It is definitely the smallest and greenest option you are going to find and at $399.99 this could be an ideal stocking filler.
Dell Studio Hybrid PC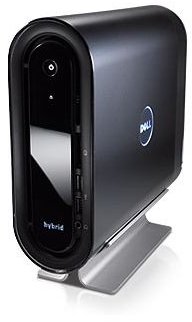 This is another fairly compact, low power solution from Dell this time. It has the added advantage of a built in DVD or CD burner. It also comes with an HDMI port and the latest models include optional Blu-ray support. It also supports high definition audio. The rest of the specs are:
2 GHz Intel Core 2 Duo processor
2 GB of RAM (up to 4GB)
160 GB hard drive (up to 320 GB)
5 USB ports
LAN and Wi-Fi 802.11n
7-in-1 media card reader
On the downside this is expensive for the performance on offer and doesn't leave much room for upgrading. The basic spec model costs around $600 so unless you love the design best keep looking.
CineMagix Grand Theater Entertainment System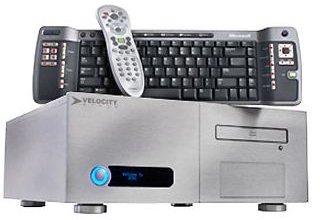 If you want to get the benefit of choosing your own specs but don't want the hassle of actually building an HTPC yourself then check out the Velocity Micro website. The CineMagic Grand Theater Entertainment System will handle all of you entertainment needs and you can pick the specific case and components. It's not cheap but you'll get a system that can handle HD with the latest operating system and a keyboard and remote control. It will also be powerful enough to offer you gaming. If you have the cash this is definitely the best option.
Alternative HTPCs
There are also plenty of desktop PCs out there which will handle all of your requirements and they tend to be a lot cheaper but obviously they come in traditional PC cases. Another site worth checking out if you are looking for a complete HTPC system is Shuttle. You can get custom builds or barebones systems to add to.
Hopefully there is something here to tempt you. Personally I'm asking for the ASUS Eee Keyboard for my Christmas.