Top 32 Inch LCD TV Review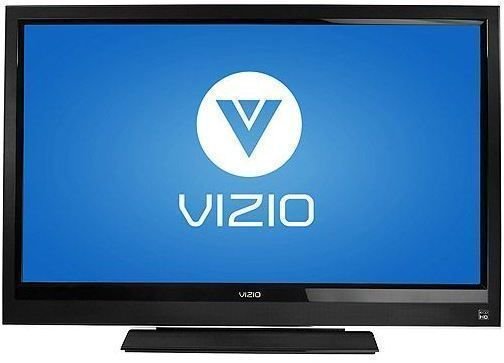 Top 3 Most Popular LCD TVs
The market for 32" LCD TVs is a tough one – it's the screen size that fits most comfortably into the low-to-medium price bracket, and as such a 32" TV is a popular choice with buyers, particularly those upgrading from a CRT TV for the first time.
Whether you are upgrading from a CRT or simply need a new LCD TV, things have moved on in the last few years – picture and sound quality have improved, while compatibility with various devices (set top box, DVD player, Blu-ray, games console, etc.) has also been a focus of improvement across most models.
Here then is a list of the current top 3 most popular LCD TVs.
Vizio VO320E
A great budget option ($429 from Amazon) is the Vizio VO320E 32 inch LCD TV, offering reasonably good picture quality (although at a disappointing 720p resolution) that also allows you to view from quite a wide angle. Many LCD TVs have fallen into the narrow angle trap in the past – basically, anyone sitting anywhere but directly in front of the screen will have a poor view of the display.
It's good to see then that despite the low price this 32 inch TV from Vizio provides a great viewing experience for everyone in the room.
While most home theater users have a Dolby surround sound system hooked up to their TV, it's always good to know that the TV can cope on its own – the Vizio VO320E features good sound reproduction, although there's no headphone jack, so if you're playing console games everyone's going to know about it!
Samsung LN32B460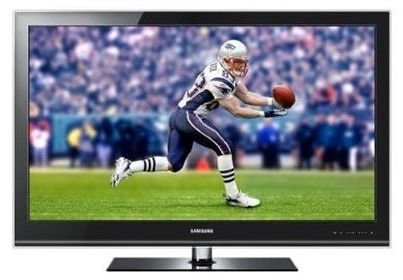 The Samsung entry in this list is an LED LCD TV with solid glossy black build completed by a complementary swiveling table-top stand.
It's stylish and pleasing, designed to look at home in almost all living environments. While the onboard sound isn't perfect, reproduction via a competent surround sound setup is respectable and there are plenty of connection options for both sound and audio requirements.
HD capable, the Samsung LN32B460 (known as the LE32B460C in Europe) manages reasonable resolution for what is in essence Samsung's bargain basement 32". It will happily display output from your PS3 Blu-ray in 1080p/24 but you'll have to move your seats around to get the whole family to appreciate the quality of the output – this TV has a 90º viewing angle as well as a low $534 price tag if you buy online from Dell.
Philips 32PFL Series LCD TV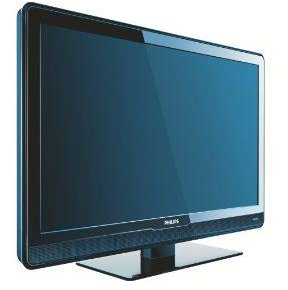 This High Definition LCD TV (featuring a range of model numbers depending upon where in the world you are) from Philips is probably the top dog in the 32" TV market, and has a price to match.
Philips have combined a resolution of 1920 x 1080p and an incredibly wide 176º viewing angle with an understated aluminum and charcoal gray frame and a considerable sound system of two integrated subwoofers and two well-defined dome tweeters.
Contrast is impressive with black looking like black – and with prices starting as low as at $449 (from PCConnection.com) for this range of TVs, that is a very impressive piece of pricing.