Review of the Best Plasma TVs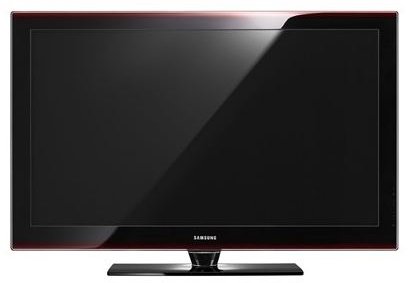 Plasma TVs Cheaper Than Ever
The first round of the HDTV war has been won, with LCD TVs proving far more popular with consumers. Plasma TVs may be down but they certainly aren't out, and the fact that LCD has come out on top just means that you can get a Plasma TV cheaper than ever before.
Plasma TVs still offer some advantages over LCD and they are capable of catering for the latest HD standards in terms of picture and audio. While both formats may eventually be wiped away by LED and OLED right now they offer great value for money. Join us as we review a list of the best Plasma TVs available. They also are superb choices for gaming use.
Samsung PN50B650
This is a 50 inch, full 1080p, high definition TV for $1,139 at Amazon. This Samsung effort shows you just how much more you can get for your money with Plasma. The big advantage with Plasma TVs is the response rate and this model offers an amazing 0.001 millisecond response time. Whether you are gaming, watching sport or an action movie you'll always enjoy crystal clarity with no blurring. This model even has a dedicated gaming mode.
Plasma TVs also offer terrific contrast with rich colors and deep blacks. This TV has a built in digital TV tuner, it is DLNA compatible and supports HDMI CEC for pass through control of other devices. There are two 10 watt speakers built in with support for SRS TruSurround HD. Connectivity is well covered with 4 HDMI ports, 2 Composite ports, 1 Component port, 2 USB 2.0 ports, 1 PC RGB input, 1 Ethernet port and 1 digital audio (optical) output. There is even 1 GB of internal library space for saving images and other files and the JPEG, MP3 and MPEG formats are all supported. This is a lot of HDTV for your money.
Panasonic VIERA TC-P42X1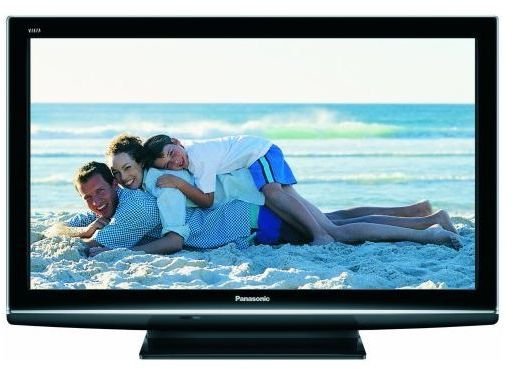 This 42 inch Plasma TV doesn't offer the greatest quality image but the price is astoundingly low so it makes the list. It is not full high definition because it only supports up to 720p but it does feature the usual lightning response times you expect with Plasma TVs and of course the black levels are great. This makes it an ideal gaming display because very few games support a higher resolution than 720p. It also has a dedicated gaming mode.
The VIERA link offers control of other Panasonic devices, there is a built in TV tuner and the screen has an anti-reflective filter. Connectivity options are adequate for most people with 3 HDMI ports, an SD memory card slot, 2 Composite ports, 1 S-Video port, 2 Component ports, audio input and 1 digital audio (optical) output. Amazon is offering this for $593.56 right now and that is a seriously bargain price. If you insist on the cutting edge then this falls short, but as a dedicated gaming display it would be ideal.
Pioneer PRO 111FD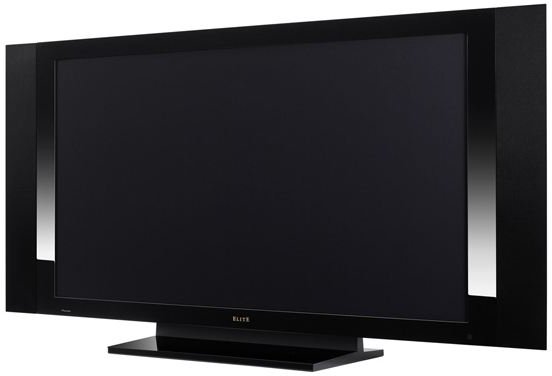 We're going to jump right to the other end of the spectrum now, throw budget out of the window and have a look at one of the best Plasma TVs money can buy. This model from Pioneer offers full 1080p high resolution support, it has the deepest black levels you're ever likely to find (until OLED) and the colors are rich and perfect. This is an elite product aimed at hardcore home cinema enthusiasts. It is packed with adjustable features although the out of the box settings are excellent.
It also has picture-in-picture, detachable stereo speakers and it is DLNA compatible. For hooking it up to the rest of your home entertainment system you've got 4 HDMI ports, 1 Component port, 1 AV input with S-Video, 2 Composite ports, 1 PC input, 1 RF input, an Ethernet port, a headphone jack, 1 USB port and digital audio (optical) out. In terms of image quality this model is absolutely superb - but you'll have to spend around $5,000 if you want one.
Panasonic TC-P54G10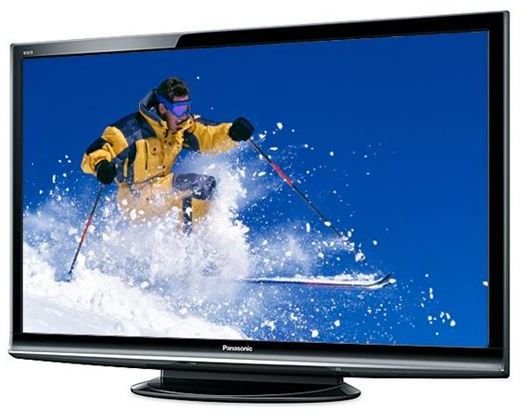 For the last recommendation on our list we are combining size, quality and value for money. This model from Panasonic is quite simply excellent. It supports full 1080p resolution, it has incredible native contrast of 40,000:1 and it is THX certified. The color quality and refresh rate are excellent. There is a dedicated gaming mode and a built in anti-reflective filter.
Connectivity is decent with 3 HDMI ports, 2 Composite ports, 2 Component ports, 1 S-Video port, 1 PC input, 1 Ethernet port, and various audio ports including digital audio (optical) out. It also has an SD memory card slot. The built in stereo speakers are 10 watts each and there is a built in TV tuner too. The VieraCast service allows you to browse the web directly using your remote control and you can even order video on demand. This Plasma TV features a terrific picture, it is packed with useful features and it is available on Amazon for around $1,500 right now.
Further Suggestions
These are some of the best Plasma TVs available and they come from the top brands. All three of these names are excellent if you are looking to buy a Plasma TV and they each have a wide range on offer which is worth browsing. You can find a few extra suggestions in this article on the Best 50 Inch Plasma TVs.