Best Portable Video Players: A Zune, a Blu-Ray Player, and a Netbook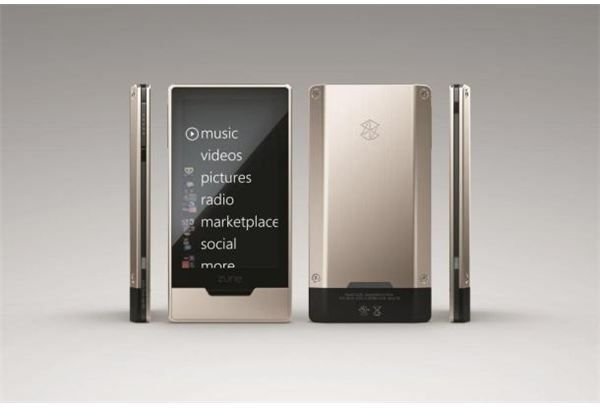 HD Video on the Go
It wasn't long ago that high definition video was an extremely taxing application which required fairly high end hardware to play smoothly. But time moves forward, and hardware becomes more powerful. While high definition video still requires some fairly beefy hardware to run, the advancement of technology has created a variety of ways to take high definition video mobile. The following players are all small, compact ways to take high definition video everywhere you go. They come from different walks of technological life, but they are mobile and capable of high definition video.
Zune HD w/dock
As the name implies, the Zune HD is more than just a music player. Although its capabilities as a music player are quite good, the Zune HD's real news is its OLED screen, capable of displaying video at a resolution of 272 x 480. Of course, that isn't a high definition resolution, but it is still quite good for a a screen of that size.
But that's only half the story. The other half is that the Zune HD, thanks to the Tegra processor supplied by Nvidia, is capable of playing video at 720p. Unfortunately, this ability is not available by default and can only be taken advantage of by purchasing the Zune HD AV dock. The dock retails at $89.99, which isn't inexpensive for an add-on of this type. Yet in spite of that, the Zune HD 32GB and the AV dock are still less expensive than any other product listed here.
The Zune HD is also the only option of this list that comes with its own integrated video store, a feature which helps the Zune HD's portability greatly. The AV Dock is small as well, making it very easy fit the entire setup in a small bag or a cargo pocket.
Panasonic DMP-B15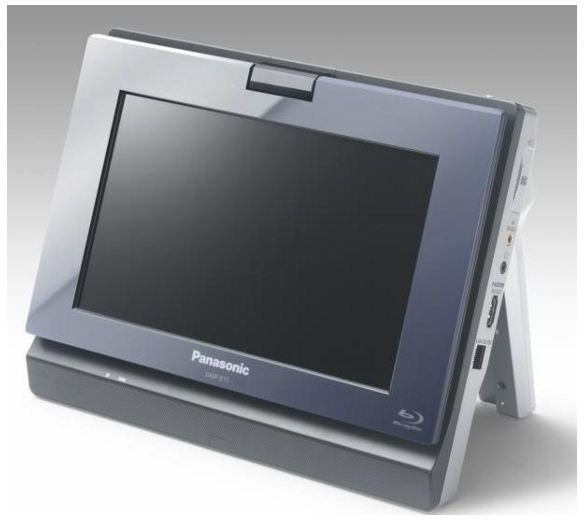 Now that Blu-Ray has become the dominate physical media format, manufacturers are ramping up their efforts and coming up with products of all kinds. It was only a matter of time, then, that someone came up with a portable Blu-Ray player using a format similar to the mobile DVD players which have quickly become popular.
The DMP-B15 comes with a 8.9" screen with a resolution of 1024 x 600. That isn't high resolution, but it isn't bad considering the size. But as one might have thought, Panasonic didn't make the DMP-B15 just to let people play Blu-Ray discs on a screen that isn't capable of HD resolutions.
There is a full range of features on the DMP-B15. It has HDMI out which makes it possible to play directly to an HDTV. That's not all, either, as the DMP-B15 includes 7.1 channel audio and it supports online features through VIERA CAST and BD-Live once plug into an Ethernet connection. Of course, the fact that the DMP-B15 only plays Blu-Ray discs does limit portability somewhat, but it is still a solid option. The only real obstacle is price - at about $600 dollars, the DMP-B15 isn't exactly a steal.
HP Mini 311
First a Zune, then a tiny Blu-Ray player, and now this - a netbook.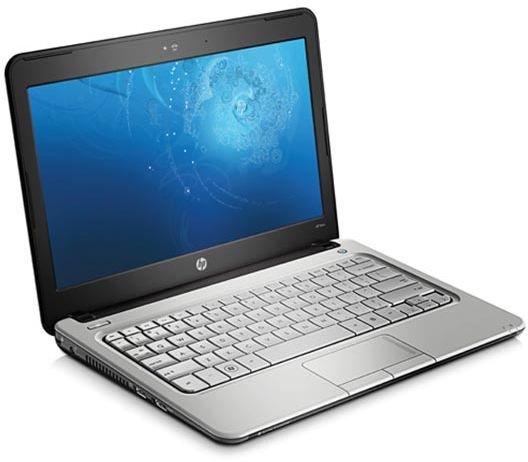 Normally a netbook would be terrible for high definition video playback. The Atom processors found in netbooks are usually paired with Intel integrated video, which simply isn't capable of playing high definition video at an acceptable framerate. Even if playback was possible, most netbooks only have VGA-out, which isn't optimal for use with modern HDTVs.
The Mini 311, however, is different. It uses Nvidia's Ion chipset, which is far more graphically powerful than what Intel can offer. As a result, it is capable of high definition video playback both on its own 1024 x 600 screen or on an HDTV. HP knows that, as well, and has placed an HDMI out put on the device to make connection to an HDTV easy.
Of course, the Mini 311 can't play discs because it has no optical drive. But with full wireless Internet capabilities, the Mini 311 can be used with any number of online video services capable of streaming HD video. The Mini 311 will also play any HD video which has been downloaded from online stores. That makes it quite versatile. The price is right, too - at $399, the Mini 311 is only a little more expensive than a Zune HD with an AV Dock, and it is of course a netbook in addition to an mobile HD video player.