Best Laptops for HDMI Use: Best Small Laptop With HDMI Output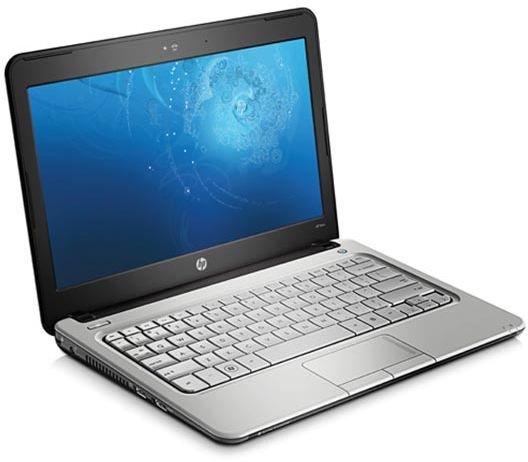 The Laptop HTPC
The increasing capabilities of the average laptop is resulting in numerous buyers who don't own a desktop computer. Because the laptop is replacing the desktop in some homes, it is becoming increasingly important to have HDMI in order to connect to not only monitors but also HDTVs. HDMI, however, is only the connection. A good laptop with HDMI needs to also have the power to use that connection. Displaying any kind of video or 3D graphics on a large monitor or an HDTV is a demanding task which even a robust processor will have a difficult time handling on its own. A good HDMI laptop should therefor have good graphics. The following three laptops all have HDMI and quality integrated graphics from Nvidia and AMD. Avoid laptops with Intel graphics for media or gaming use. We weren't just looking for graphic features and an HDMI port though. The HP Mini 311, Dell Studio 14z, and HP Pavillion dv2 are also good laptops in general, and will work well for day-to-day computing.
HP Mini 311
At first glance, there doesn't seem to be anything special about the HP Mini 311. It is a netbook, and its specifications are generally the same as any other. It's heart is the same Atom processor found in any other netbook, and it has the same single gigabyte stick of ram and 160 gigabyte mechanical hard drive. The screen is 10 inches with a resolution of 1024x600. That isn't to say the Mini 311 is a bad or even average netbook, as it has a good keyboard, vivid screen, and wide trackpad. It just doesn't appear exceptional at first glance. But the Mini 311 has a secret weapon - the Ion chipset. Made by Nvidia, the Ion chipset uses Nvidia's 9400M graphics, giving it substantially better graphics performance than a standard netbook using Intel's 945GSE chipset. This means that the HP Mini 311 is capable of playing 1080P video with 7.1 surround sound. Yet the HP Mini 311 still manages about 5 hours of battery life in normal use. The Atom processor can still prove to be handicap, particularly when playing 3D games. That said, its performance is astonishing given its small size and price tag of only $399. If portability or price is a concern in an HDMI laptop, the HP Mini 311 is the one to buy.
Dell Studio 14z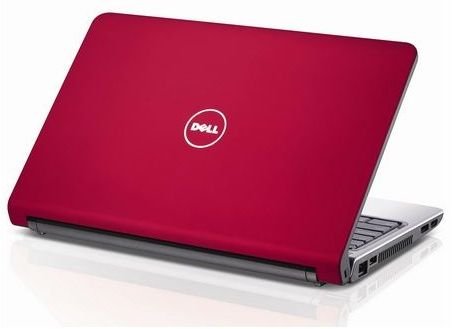 Dell puts a lot of effort into being a trendy brand in tune with what consumers want on any given day, and the Studio series is one of the most successful results. The Dell Studio laptops look good at first glance, thanks to vivid color schemes, and that good first impression continues upon handling the Studio 14z. While it will set no records for thickness or weight, it is well sized for day to day use. It's 14 inch screen comes standard with a mere 720p screen, but can be upgraded to 1600x900 for $50 bucks. Under the hood, the base Dell Studio features an Intel T4200 2.0Ghz dual core processor and Nvidia's 9400M graphics. This combination makes it extremely capable. High-definition video is no problem. The Dell Studio's processor gives it a definite edge in games, as well, as both the dv2 and the Mini 311 don't have sufficient processing power to run certain games smoothly. Unfortuantely, the Dell Studio's price of $750 (with the higher resolution screen) makes it the most expensive laptop here. It is also the least mobile due to a 3 hour battery life and its generally larger size. That said, the larger size can make it most livable in day-to-day use, and it is certainly the best desktop replacement here.
HP Pavilion dv2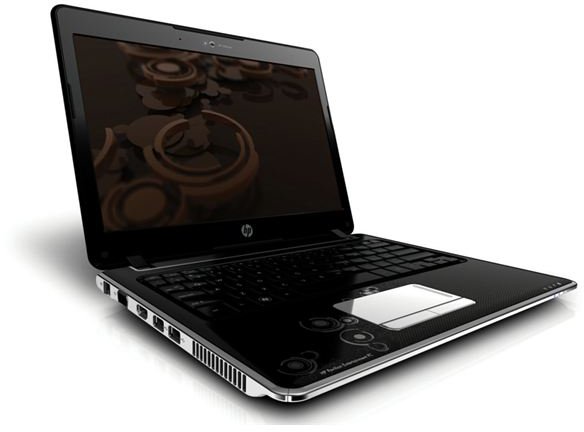 When the HP dv2 came out, many wondered if it was a netbook or an ultra-portable. On the one hand it has a 12 inch screen and an efficient AMD processor. On the other, it has much more power than most netbooks, and its $550 dollar price is quite a bit more than, say, the HP Mini 311. No matter on which side of that argument that you rest, however, there is no denying that the HP Pavilion dv2 is a very nice laptop. It features a brilliant 1280x800 display and a nice, nearly full-sized keyboard. It is powered by an AMD Athlon Neo processor which offers better performance than many laptops of similar size and price, and that processor is backed up by two gigabytes of RAM. And then there is the video, which comes courtesy of an ATI Radeon Mobility 3410. The Radeon Mobility 3410 is on even turf with the Nvidia 9400M, but the dv2's processor puts its overall performance somewhere between that of the Mini 311 and the Studio 14z. On the whole, the Pavilion dv2 is quite an outstanding value. The HP Mini 311's Atom processor is easy to choke, but the Athlon based processor in the Pavilion is a fair bit more capable. The dv2 is also quite portable thanks to its lightweight design, although its battery life of about 4 hours isn't outstanding.