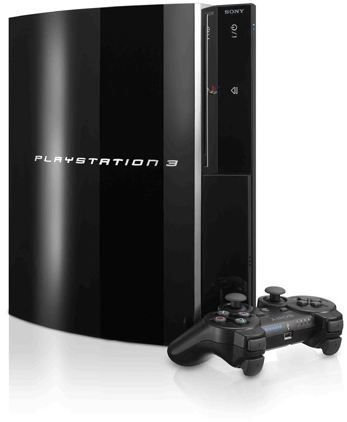 PlayStation 3
The PlayStation 3 was released by Sony back in 2006 and described as an entertainment system. The initial response was lukewarm thanks to a high price tag and a lack of supported games. By 2008 the PS3 was lagging in the console war but with Blu-ray becoming more popular and a number of clever updates planned by Sony this year sales have grown. The original PS3 console has been superseded by a new slim version which is smaller and more efficient, the firmware has been significantly updated, there is now a huge library of games available and the price has come down. These are all great reasons to get a PS3. Let's take a closer look at the benefits.
Gaming
The most obvious reason to buy a PlayStation 3 is for gaming. It supports high definition picture and sound, has wireless controllers (thanks to Bluetooth), and there is a huge choice of excellent games available in every genre. The PS3 is the most powerful out of this generation of consoles and so multiplatform titles like the recent release Batman: Arkham Asylum will look better on the PS3 than they do on the Xbox 360.
You can play titles from the original PlayStation on the PS3 but there is no support for PlayStation 2 games. You can also download new games and demos direct to the hard drive. Sony is developing a new controller for the PS3 which will bring Wii style control to the console as another option. There is no doubt it is the best gaming console available at the moment and it is capable of much more.
Internet Access
The PlayStation 3 has an XMB (Cross Media Bar) menu system which is very easy to navigate and one of the choices is to access a web browser. Since you can hook the PS3 up to your TV (HD or standard) in a variety of ways this gives you Internet access on your main TV. In the UK they have also added a direct link and special support for BBC iPlayer which allows you to stream recent shows for free.
Blu-ray
The PlayStation 3 supports Blu-ray discs. It can be connected to an HDTV via an HDMI cable and it is capable of outputting footage in full 1080p high resolution. It also supports high definition audio including Dolby TrueHD and DTS-HD Master Audio.
DVD Upscaling
Not only does the PS3 support Blu-ray playback but it can also play DVDs as well. In fact it doesn't just play them. It upscales them to 1080p as well. It can handle original DVDs and DVD-Rs. The upscaling compares well to mid priced Blu-ray players and is only outshone by top of the line devices which are a great deal more expensive.
Wireless
The PS3 supports Bluetooth for wireless controllers but it also has support for Wi-Fi. All except the first generation consoles support 802.11 b or g Wi-Fi so you can hook up the PS3 to your wireless network without having to worry about an Ethernet cable. The controller gives you full access to Blu-ray and DVD features but if you prefer there is an official remote control available as an optional extra.
PlayStation Network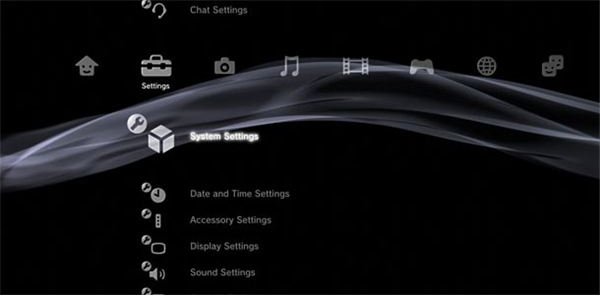 The PlayStation Network includes a range of services and it is set to expand in the future. Currently there is the virtual world PlayStation Home which allows you to socialise and play games with friends. Every PS3 owner can create an avatar and is assigned an apartment in PlayStation Home. It is a completely free service although you can buy various bits and pieces within it.
Many games allow you to play online with friends or strangers and you can share content you have created with others. Your friends account allows you to see when people you know are online and to invite them to join games with you. There are also leader boards for various games so you can see where you rank in the world standings.
The PlayStation Store offers downloadable games, free extra content for some titles, game demos of upcoming releases, wallpapers and themes. You can also watch movie trailers and download some free movie content. In the near future you will be able to order video on demand via the PlayStation Store and stream the latest movie releases to your PS3.
The PS3 also supports text, voice and even video chat if you own a PlayStation Eye Camera. Ideal for keeping in touch with friends and you can talk to them in the comfort of your living room on your TV.
Value for Money
The PlayStation 3 has been sold at a loss since release. It is only as the number of sales has increased and Sony has been able to reduce the manufacturing costs that they have been able to make a profit on the device. The competition in the gaming sector is so fierce that companies wage a constant price war and you won't find too many other home electronics sold with such small profit margins. For the current price of $299 the PS3 is an absolute bargain and if you don't have a Blu-ray player yet don't buy one, get a PS3 instead. It can act as a home entertainment hub and is a worthy addition to any system.