Balanced Audio Technology - Dolby Pro Logic IIz Raises Audio to New Heights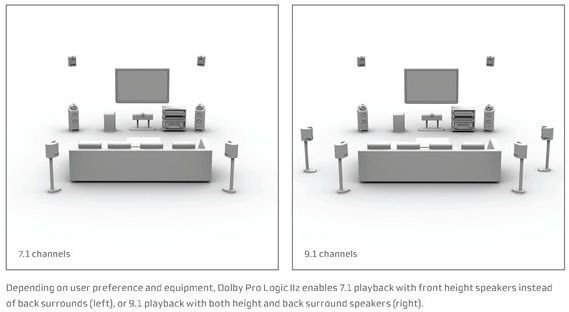 The idea of putting speakers higher up to create a broader sound isn't new. Basically it's all about adding a pair of speakers to supplement the main stereo Left and Right pair - only these are placed up and behind the two main ones. The idea is for these speakers to supplement the audio by giving it a sense of "height" and so make the audio more enveloping. But few people have gone to the trouble to get a pair of satellite speakers and mount them as needed. Maybe because there wasn't a "standard" to follow, like Dolby Digital Surround?
So what Dolby's doing with their Dolby Pro Logic IIzx technology gives this all a leg up and brings the feature to the forefront for others to use - especially those who didn't even know about it in the first place.
Please PIIZ Me
Dolby Pro Logic IIz has a lot of positive things going for it built into the actual technology. For one thing, it works with existing soundtracks. And for another, it allows for choice between speaker positioning to help to optimize the sound for the room its' being used in. Both of these make it viable for use, rather than another dubious "extra" feature that gathers dust.
The main purpose of Dolby Pro Logic IIz is to enhance the existing audio by creating a greater spatial arc of the sound field. Or to be more street-wise, just say having a 7.1 or 9.1 audio ssytem with the technology built in beefs up the audio coming at you from the front so that it gains a height to make it more like a huge wall of sound. This adds both depth and dimension to the sound field, changing its characteristics in ways that most listeners will not have experienced before, especially at home.
What the technology is doing is to identify spatial cues in the content, not create them, and then process them out for listening to. These ambient sounds and amorphous effects (like rain, window, etc.) get directed to the front height speakers. Hearing the audio from differing heights can make it more realistic and thus improve upon the overall experience.
What Does Dolby Say?
It never hurts to get the skinny directly from the folks doing the deed - so I asked Craig Eggers, Senior Manager of CE Partner Marketing at Dolby Laboratories to weigh in.
Eggers says that Dolby Pro Logic IIz brings the added dimension of height to create an immersive 7.1- or 9.1-channel surround sound experience from any stereo, 5.1, 6.1, or 7.1 movie, music, TV, or game audio source. "Dolby Pro Logic IIz identifies and processes ambient sound energy that is naturally present in the audio signal and directs this information to front height speakers in a 7.1- or 9.1-channel environment," he says. "Additionally, Dolby Pro Logic IIz is uniquely capable of decoding specially encoded height channel information and also supports the traditional 7.1-channel configurations of Dolby Pro Logic IIx." Eggers also points out that both speaker configurations enable listeners to hear all of the detail and subtleties of the original soundtrack with added depth, dimension, and realism.

Good to Go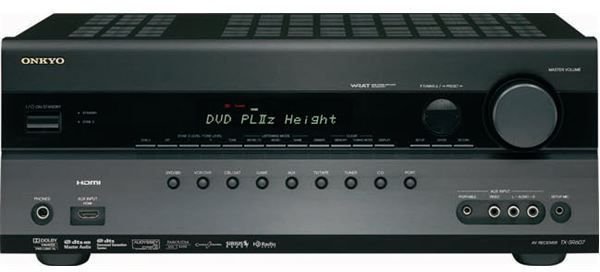 Dolby Pro Logic IIz is now popping up in various amplifiers, such as those from Onkyo and Denon, and will no doubt be included in other manufacturer's products moving forward. Of course any technology brings the pain of having to get new hardware that supports it. But for those looking to further extend the movie theater experience at home, Dolby's got your back.