What are the Best LCD Projectors for Home Viewing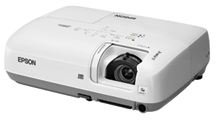 LCD projectors – An Introduction
LCD projectors have been around since 1980s and are still one of the most sought projectors for home viewing. Depending upon your room structure, you may have the projected mounted on the ceiling or you can use a movable stand for it. In case you have kids in your house, I would recommend a wall or ceiling mounted projector. You can always control it with the remote control.
In LCD projection light from a metal halide lamp source is separated into three poly silicone panels – red, green, and blue components of the video signal by passing it through a prism. Each of the panels has hundreds of thousands of pixels; a higher number of pixels means better resolution. Normally the performance of a LCD projector is attributed to better resolution; however, it really is combination of:
· Aspect Ratio
· Resolution
· Brightness
· Contrast ratio
Aspect ratio is the measure of the rectangular shape of the video image. The standard format is 16:9, however classics still go for the 4:3 format as the cinema before 1950 used this format. The super-wide 2.35:1 format is gaining a lot of interest lately. Each format has its own merits and demerits and suits best to a particular cinematic or video style, and so you should make this choice based on your most important viewing preferences.
Projector resolution is depicted as a combination of two numbers, such as "1280x768." The first number is count of pixels in each horizontal row, and the second number is the pixel count in a vertical column. These days commonly used resolutions for projectors are "854x480", "1280x720", 1920x1080". The "1280x720" is most popular and considered ideal for home viewers; it handles videos excellently and can also double for data use.
Brightness is illumination your eyes perceive on the screen, depending on the light output from the projector and the reflection from the screen. It's either measured as ANSI lumen rating (illumination capability of projector), or foot-Lamberts (measures of total light reflected back toward the audience, which also takes the screen into account). However the projector manufacturers only publish the ANSI lumen rating, as foot-Lamberts (fL) is dependent on screen size and gain. It's never correct to make assumptions on a projector's brightness based on its ANSI lumen rating.
Contrast ratio is most critical to video screening. Contrast provides "depth" to video imagery; an excellent contrast ratio projector can almost make a 2D image appear as 3D.
Best LCD Projectors for Home Viewing
Epson PowerLite Home Cinema 705HD
The
Epson PowerLite Home Cinema 705HD Video Projector has a native pixel resolution of 1280x720 and 2,500 ANSI lumen rating, combined with a 2,000:1 contrast ratio. With a price-tag of $749, this LCD projector is a good bargain. The compact design and a very quick turn-on/shut-off time only add to its value. It connects any standard video source except for RF and is compatible with up to 1080p resolution (all scaled to 720p for display). The dimensions are: 11.6" x 9.0" x 3.1" (W x D x H) - Weight: 5.1 lbs - AC Power: 100-240V, 50/60Hz.
With its 2,500 ANSI lumen rating, the Epson PowerLite Home Cinema 705HD projector is exceptional handling brightness. The contrast level was decent, if not great. The color consistency is remarkable, considering the price tag. All in all, a great buy when you don't wish to stretch the budget.
.
Panasonic PT-AX200U 3LCD Home Theater Projector
The Panasonic PT-AX200U 3LCD Home Theater is an upgrade of the popular PT-AX100U. In the mid-range, this offers lots of high-end features and superb video performance which normally comes only with highly priced projectors. The native pixel resolution is 1280x720 (720p) and has an illumination of 2,000 Lumens with a contrast ratio at 6000:1. The PT-AX200U is HD-compatible.
The improvements from PT-AX100U include better detail performance with dark scenes and better response to motion for video game play. Flesh tones, overall color saturation, and contrast levels provide a very natural looking image, with almost no LCD problems, like the screen door effect. With a price tag of $1,099, the Panasonic PT-AX200U is good but slightly costly for an average home theater.