Blu-ray Buying Guide Comparison - How to Find the Right Blu-Ray Player For You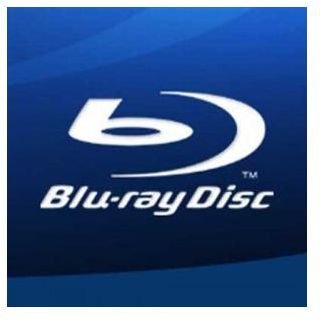 Blu-Ray Players
Have you ever wondered what the difference is between a $199 Blu-ray player and a $499 one? There's an old joke about selling things where the answer would be "about $300," and in some cases that might actually be correct. However, not all Blu-ray players are the same. Different manufacturers offer many different options and bonus features to help set them apart, and which one you buy depends on what you need. If all you want is something to play Blu-ray movies, you might be surprised by what else that player can do at little to no extra cost.
$199 vs. $499
For this article, I went to Crutchfield.com and compared their most popular $199 model Blu-ray player from Samsung to their latest model $499 player from Yamaha. For the tech specs on each player, click on the following links for the Samsung BD-P1600 and the Yamaha BD-S1065. The results of my find were pretty interesting.
I did a side by side comparison of each model, and they both offer many of the same features. In fact, all of the core features are virtually identical since you will find them on nearly every Blu-ray player. These include the ability to play 1080p HD signals with an HDMI cable, the ability to upconvert 480p DVD pictures to 1080p, various Dolby surround sound options, and more. These are the basics.
One thing I noticed the expensive Yamaha has that the Samsung did not was something called DRC, or Dynamic Range Compression. All this does is help keep the sound at a consistent level, and is most often used to keep loud parts of movies or music in check. The Yamaha also has some built-in digital to analog audio converters. One thing the cheaper Samsung has that the Yamaha did not was the ability to play back Netflix movies via the Internet. I am a Netflix subscriber and that's a big deal to me.
The biggest difference between these models is something you won't really find in the list of features, and that's the hardware found within. You are paying a premium for better quality components with the Yamaha, but depending on what kind of HDTV you watch the Blu-ray movies on, you may not even notice a big difference. For the average movie viewer, that $199 model will do everything you need. Both models are backed by a one-year warranty.
Sony PlayStation 3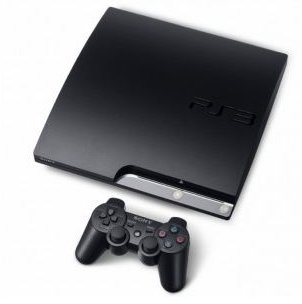 If you like video games and are in the market for a Blu-ray player, why not just get a PlayStation 3? Not only is it considered one of the best Blu-ray players thanks to all its gaming hardware, but it also plays PS3 games. I personally own one and am quite happy with it. Sometimes I think I watch more movies than play games on the machine. It also plays DVD's and upcoverts them, so with an HDMI cable the PS3 could be your catch-all multimedia home theater device. Couple it with a decent surround sound system and you'll have the best in home entertainment.
The current slim 120 GB Sony PlayStation 3 system sells for $299, and you can find some bundle packages that include games and/or extra controllers for more.
Netflix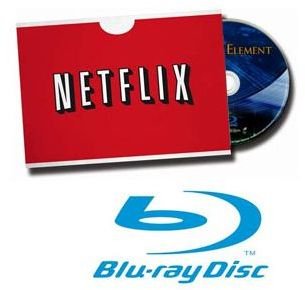 If you are a Netflix subscriber, there is something more to consider when shopping for Blu-ray players. There are a few makes and models on the market that also double as Netflix players, meaning you can access your 'View Instantly' queue and watch Netflix movies right there on your television. Xbox 360 owners with an Xbox Live subscription can do the same thing, but it is really nice to be able to do it from your Blu-ray player. Unfortunately, the PS3 does not currently support Netflix playback. Other players have online viewing functions for other sites, so this is something to look into if you have Internet access available where you plan to use the Blu-ray player.
As of this writing, only Samsung and LG make Blu-ray players with Netflix support. Prices range from $199-499.