Guide to the Best DVD Player Brands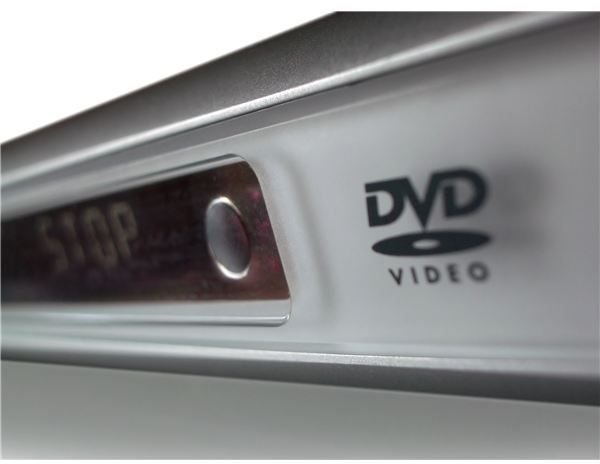 Choose Quality and a Name You Can Trust
If you buy a quality DVD player, it will provide you with entertainment for years and years to come. In the DVD player market, there are a few brand names that consistently receive top ratings. There are many different websites you can visit to find free reviews of many different brands of DVD players. Professional reviews typically cover the DVD players' design, features and functions. User reviews can give you a clearer picture of how certain DVD players perform over the long term and what technical problems they tend to experience. Reading these reviews can help you to find the best DVD player brands and avoid unnecessary returns, repairs and replacements. Buying a DVD player with a well-known brand name ensures that you'll be able to get help with your player over the long haul.
Panasonic DVD Players
Panasonic progressive-scan DVD players consistently rate highly. Many models have a slim profile. Panasonic's less expensive DVD player models typically have features such as 1080p up-conversion for HDTV, CD playback, stereo audio, search speeds up to 200 times normal, Advanced Virtual Surround Sound, parental lock, multi-angle camera select, multi-language support, picture zoom, chapter preview, screen modes such as letterbox and widescreen and support for formats such as DVD-RAM, DVD-R and RW, WMA, MP3 and DivX. Higher-end Panasonic DVD players may also have a VHS recorder, a DVD recorder and a digital tuner. Panasonic also offers a wide range of portable DVD players and in-car DVD players.
Pioneer DVD Players
Pioneer is the brand to get if you are looking for a low-priced DVD player that supports DVD-Audio and Super-Audio CD (SACD.) Pioneer also has better disc compatibility than other DVD player brands. Lower-end Pioneer DVD players offer features such as CD playback, DivX support, surround sound, virtual Dolby surround, digital sound output, picture zoom, JPEG picture playback, progressive scanning, letterbox and widescreen picture modes. More expensive Pioneer DVD player models have features like video noise reduction, support for audio formats such as MP3, parental lock, multi-angle camera select, multi-language support, a screen saver, a video equalizer, TruSurround 3D sound, slow motion speed and support for DVD-R and RW.
Samsung DVD Players
Samsung DVD players offer features such as a slim profile, up-conversion to 720p, 1080i and 1080p resolution via high definition multimedia interface (HDMI), support for CD playback and Video CD, support for DivX video and MP3 and WMA audio formats, high definition compatible digital (HDCD) encoding, parental lock, JPEG photo playback and progressive scanning. Higher-end Samsung DVD players may also have support for high definition (HD) DVD, a Blu-ray disc player, surround sound, Dolby Digital output and support for recordable discs such as DVD-R and RW. Samsung also has a wide range of portable DVD player models.
References