Choosing a Projector Based System for Home Theater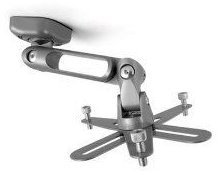 Project Yourself
There was a time when only people with a dedicated room could consider having a projector in their homes. But those days are long past because projectors are not only smaller than ever, but they're so bright that even a regular living room can be used. Are you considering going the big, big picture route? Then here are the basics that you'll need to know in order to make an informed choice.
Room is Where You Make It
A projector will need some room in which to cast its picture across to the screen or wall. There needs to be open space - space that people aren't going to be walking through when the projector is being used. The projector also has to sit on a table or some surface in order to work (unless you opt for the much more involved ceiling mount). Whether it will be left there all the time, or just brought out and put down for use is up to you. But since there'll be video cables and power lines going to the projector, unless it's being mounted to the ceiling, there will need to be riders or some way to keep the wires down so people don't trip over them.
Another consideration is keeping the room dark. Night won't be such a problem, but at other times windows could cause trouble so having shades and blinds and ways to darken the room- or at least keep light from striking the screen- is important. Depending upon your situation, this could involve some thought and planning.
Choosing the Projector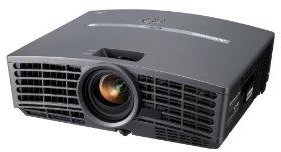 There are different kinds of projectors, but keeping it simple means that they fall into two categories - DLP and LCD. The DLP projectors use a color wheel to create the image while the LCD projectors use LCD panels. Both give you a nice image but there are differences that you can see (such as the level of contrast and how "black" the blacks are). Viewing the projector you're interested in is like test driving a car from the dealer's lot- you need to do it to see if it meets your preferences.
Another consideration is the resolution of the projector. If you want the highest resolution possible today at home, then it needs to be 1080p (which matches what a Blu-ray disc can do). Going with 720p might be fine, especially if the high-definition you're watching is mostly coming from HD channels off the TV, and will cost significantly less.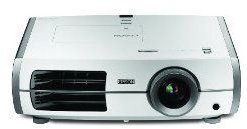 Also whether how powerful the zoom lens is (powered or manual) can be a consideration as well. Plus whether or not the lens is a "short throw" - not needing as much room between it and the screen or wall in order to properly project its image.
Of course both types of projectors use bulbs and the stronger the bulb, the brighter the image will be.
The FInal Consideration
Whether to get a projector or not depends on more than just the technology involved; price and physical location play their part in the decision making process. But the real question is whether getting a big picture to watch movies and sports and whatever important to you? Is it important enough to warrant the time and care of making a decision and dealing with the consequences? That's the final consideration, and one that can be a lot of fun to deal with.
Resources
Small Budget Theater - Choosing a Projector