Can Mac Minis Play Blu Ray DVDs?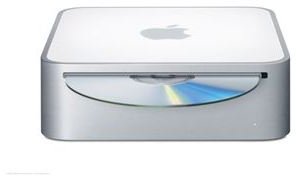 Blu Ray HD on your Mac Mini
Given the lack of native Blu-ray applications from Apple you may have thought that playing Blu-ray movies on your Mac Mini wasn't possible - however there are a couple of useful ways around this problem, allowing you to successfully play back Blu-ray based high definition content on your Apple Mac Mini based home theater.
The first of these methods requires the use of a new dedicated hardware item - the second is simpler, but requires a copy of Microsoft Windows XP or Vista on a PC with Blu-ray compatible player and a good spec Mac Mini.
The Hardware Option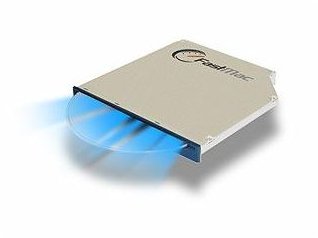 Luckily, at least one manufacturer has considered the difficulty in viewing Blu-ray discs for Mac owners and released a solution.
Although costing $999, the The FastMac slot loading APP-6536 Blu-ray read/writer features a myriad of optical media reading and writing, is bootbable, OS X native and compatible with all CD and DVD media. It can also be used on a PC, although support for this option is limited.
Reads:* BD-ROM (SL/DL)
BD-R (SL/DL)
BD-RE (SL/DL)
Writes:* 2x BD-RE
The price reflects the capabilities of the player - you can watch Blu-ray discs on your Mac Mini with this device utilizing a 3rd party media player such as the free VLC which is required to play back the H.264 encoded video.
You're not just limited to the Mac Mini with the FastMac APP-6536 - the device will also work with the following models of Apple computer:
iBook G4
iMac G5
iMac Intel
MacBook Pro 17-inch (Pre-Unibody)
PowerBook G3 Pismo
PowerBook G4 Titanium (667 Mhz or higher)
PowerBook G4 Aluminum
The Software Option
You may already have access to a Blu-ray equipped PC or a MacBook Pro running BootCamp and a Windows friendly Blu-ray player. If that is the case, the software option should be perfect for you. Utilizing AnyDVD HD from Slysoft you can rip a Blu-ray disc to a network storage device or copy it to your Mac and play it back at the common 1080p HDTV resolution.
There are a few caveats, however. You'll need at least 1.83 GHz Core Duo and 2 GB of RAM in your Mini Mac, as well as the OS X version of VLC Media Player which can be downloaded free and correctly plays back H.264 encoded video files.
For the best results make sure your sound and display equipment are up to to the job of playing back HD content, otherwise your vast storage requirements and efforts ripping the discs will be in vain!