Connecting up Your Streamed Audio Networked Music System with Wireless and Wired Networks or even Bluetooth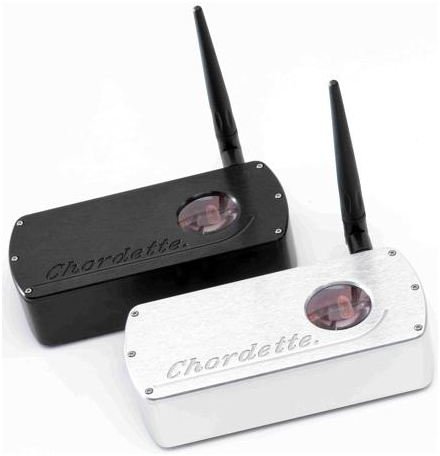 Connecting Up Your Multi Room Music System
The connectivity of your home wireless multi-room music system depends upon a network to transmit the digital audio signal. Most systems will use an existing wireless network, but there are alternatives which you may find preferable. Let us first consider the most common option, the wireless network.
Wireless Networks
Many people setting up a home multi-room music system will already have a PC attached to a wireless network which they use for a range of IT applications and functions. This will usually be based upon one of the 802.11 network standards. Although 802.11b provides generally adequate network speed for the purpose, it has limited range and this can cause problems. An 802.11g or 802.11n setup is likely to prove more reliable. Towards the edges of its operational range my setup using the Songbird music player on a laptop accessing audio over my wireless network from my main PC experienced some minor issues (see https://www.brighthub.com/electronics/home-theater/reviews/43186.aspx for details). However, a Squeezebox Classic experienced no such difficulties running over the same 802.11g network.
Apple offer the Airport Express system which works with iTunes to distribute music over a wireless 802.11g network from either a PC or a Mac as a server machine.
Wired Networks
These occasional reliability problems cause some manufacturers (eg Linn) to suggest that a wired solution is better. They advocate two solutions for use with their high end audio hardware. The first is standard wired Ethernet. This is cheap and reliable but not a very attractive option in the standard domestic setting unless you are undergoing major redecoration and can hide a wired network.
Their suggested alternative is via power cable transmission. They offer adaptors which allow Ethernet signals to be transmitted over power cables. A similar technology is offered by Homeplug who claim to be able to transmit not only audio but high definition video over power cables.
Alternative Wireless Technology
The high end audio manufacturer Chord Electronics have gone down a different route. Unhappy with the compromises they perceive in conventional 802.11 wireless networks they have built a system that offers to transmit high quality audio over Bluetooth with a claimed range of up to 30 meters. They offer a Bluetooth enabled DAC with looks apparently modeled on a 1950s transistor radio, called the Chordette Gem DAT (£400). This will receive music signals transmitted by a Bluetooth enabled PC and output an audio signal suitable for playback on a conventional stereo system.
Bluetooth Provides an Alternative Wireless Technology
Multi-room Music without The Network
If you really don't want a networked solution, your best option is to purchase an iPod or other mp3 player with a large disc capacity, fill it with your favorite music, and then install docking stations in all the locations you need music. This can be a very simple and cost effective option and means you can take your music with you on the move, too. A similar alternative is offered by Brennan who offer a CD-based system with an integral hard disk and amplifier. If you buy multiple systems, you can populate them all from portable hard drives to spread your music throughout the house. However, the cost of such a system is greater than a more convenient networked alternative such as that from Sonos, so the multiple Brennan player option has less appeal.