Screens to Hide Flat Screen TV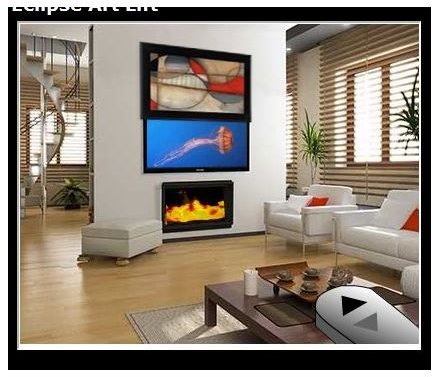 Media Decor
Media Decor offers three different types of gorgeous decorator screens that will hide your flat screen TV with flair. The Art Lift uses a piece of art you own to prettily hide your flat screen in such a way that one might not even realize there is a TV in the room. The Art Lift mounts on the wall around your flat screen TV and holds the artwork you want to use to hide the TV. With the press of a remote control button, the Art Lift screen rises up and exposes your flat screen TV.
The Moving Art screen option allows you to mount a frame around your flat screen TV. The frame uses a piece of artwork as a screen that rolls up and down like a window blind to hide your TV. The third type of screen offered by Media Decor is the Mirage Mirror. Again, this screen frames your TV, but when the flat screen TV is turned off it appears as a framed mirror. Turn the TV on and the mirror is once again a television screen.
Raymond Goins
If you would like something a little more unique in a screen to hide your flat screen TV, you may want to consider purchasing a handpainted flat screen concealer from Raymond Goins. This fine furniture dealer offers original, custom made screens that will not only fit the size of your flat screen TV but your decor as well. When you request a custom quote, along with your flat screen TV dimensions, you can present your color palette and even swatches for the most complementary screen possible.
Room Divider Screens
If you do not have a wall-mounted flat screen TV or are looking to hide your TV using something a little less costly, you might consider using a room divider screen. There are many screens available in a number of designs, styles and colors, so there is sure to be something to suit your taste. For example, Overstock.com offers everything from screens with Van Gogh prints to art deco style screens.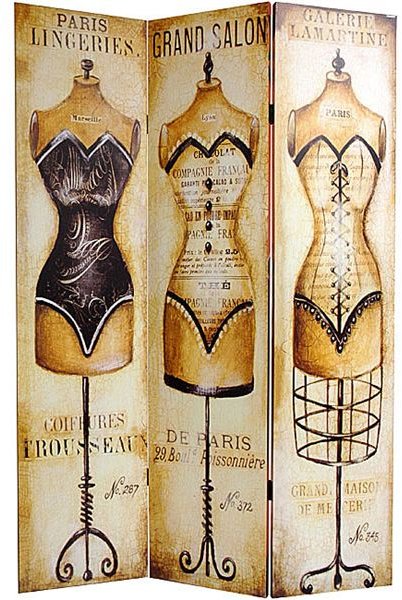 Likewise, Accent Furniture Direct features screens in different wood stains, metallic finishes and more. And screens can be purchased from either retailer starting at well under $100, making them a bit more budget-friendly.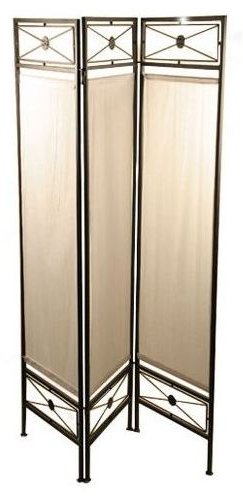 Whatever option you choose, select something that suits your taste and goes with your current decor. Hopefully, you will live with, and enjoy, this piece for many years to come!
For more information on flat screen TV's, read the Bright Hub articles What is the Best Height for a Wall-Mounted Flat Screen? and Planning On Installing a Flat Screen TV Above a Gas Fireplace?