Best Home Audio Equalizer - Home Theater Sound Component Review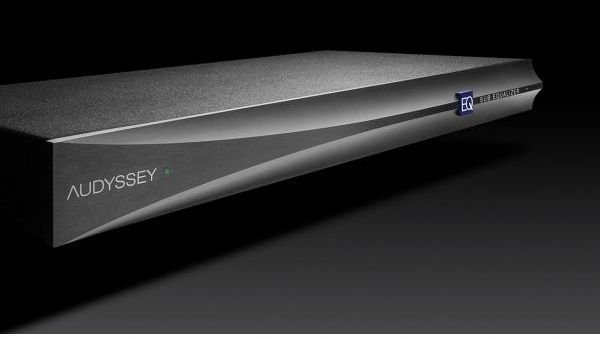 A parametric equalizer will certainly help improve your audio set-up, in the case of a home theater, as it will not only enhance the quality of the sound outputted by the speaker but also correct some discrepancies (such as noise or resonance reduction.)
Although they aren't cheap units, it is worth investing in an EQ if you already have a surround sound set-up including a sub-woofer, pre-amp and some kind of mixer (the latter not being necessary). Combining all these components will result in a truly astounding audio experience when viewing movies.
In this article we have a look at three popular EQ solutions for your home theater audio, and by reading onwards you can make your mind up whether it is worth investing.
Three of the Best
Elemental Designs eQ.2 – The eQ2 is quite cheap and does a good job with parametric EQ at its inexpensive price (approx. $100.) It has a black finish and is solid in design, but it isn't of standard rack-size so you may find it awkward to mount. It has RCA stereo in/out connections, monoaural RCA connections, two band parametric EQ and all the standard functions you'd expect (width, gain, phase adjusting etc…) It is ideal for a first EQ unit since it has the real basics, but if you are looking for a more precise solution avoid it because the buttons are difficult to set due to being small, and the sound correction isn't great.
**
Audyssey Sub Equalizer – One would expect no less than the highest quality from Audyssey, and their new sub EQ (available from July 1) maintains that promise. It is strictly designed to improve the performance of your home theater sub-woofer; by analyzing your listening area and using correction points, it draws an EQ curve and applies it to your sub-woofer. This solution allows you to easily integrate more than one sub-woofer into your set-up, so each can be used for specific frequencies resulting in an incredible theater experience. It is a professional EQ calibration system and it costs around $800.
Neptune Audio NeptuneEQ – This is the most expensive unit in this review and offers a comprehensive solution for home theater EQ'ing (and beyond of course). It features high-tech DSP (digital sound processing) technology and can analyze and correct the signal output depending on your speaker set-up. Precision settings allow you to adjust decibel levels by half each time. It is definitely recommended for anyone who wishes to take their movie viewing experience that step further. The unit is priced at approximately $4000.