Who Makes Vizio LCD TV's?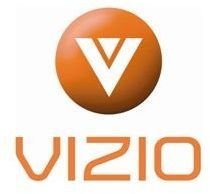 Who Makes Vizio?
The first time I ever saw a Vizio brand flat panel television, it was in a Sam's Club store in 2005. I had never seen or heard of the brand name before, yet they had a really nice looking HDTV on the shelf next to Samsung's and Sony's, but for a fraction of the price. Since then, Vizio has become the largest seller of LCD televisions in North America. You can find their TV's all over the country, hanging in restaurants and bars, or maybe in a friend's living room.
Like many people who first discovered this brand, I wondered who made Vizio. I thought perhaps they were an offshoot of some larger brand name, but they are really their own company based out of California. However, don't think that Vizio is an American-made television. The company might be American, but the parts inside their HDTV's are not. This should not be a surprise, considering how pretty much all electronic components are made outside of the United States.
Amtran Technology
The real question here is not who makes Vizio, but where they get their components. Any electronics company can mold a plastic shell and put an LCD screen inside, and that's just what Vizio does. Rather than manufacturer televisions, you might say that Vizio just has someone else put them together. The majority of the flat panels found in Vizio HDTV's are made by a Taiwanese company called Amtran Technology. According to an article on Forbes.com, Amtran also owns a 24% stake in the Vizio company. You might even say that Vizio is just another name for Amtran, since the guts of a Vizio HDTV are really made by Amtran.
Why Vizio is #1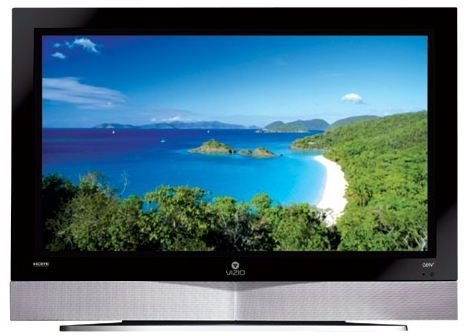 What Vizio did was genius, because they took a highly desirable product and made it affordable, then put that product in stores that would reach the most customers. It used to be that you'd be hard pressed to find top name brand televisions in a Wal-Mart, but now they carry Sony and Samsung just like the major electronics stores. You can thank Vizio for this. Personally, I wouldn't be too discouraged by the fact that Vizio's products are really made in Taiwan, because most every HDTV manufacturer builds their sets from the cheapest possible components, and the majority of them come out of Asia.
According to an August 2009 press release from Vizio's website, they hold a 21.7% market share as of the second quarter of 2009. Samsung is right behind them at 21.3%, and Sony has 11.9%. If you were to price compare similar model Vizio, Samsung, and Sony televisions, the Vizio would always cost less, with the difference sometimes being hundreds of dollars. A combination of a slowing economy and the recent "digital switch" in the U.S. has really driven up HDTV sales, and Vizio offers a solid product that costs less than anyone else. I know several people who own one, and they are quite happy with their investment.
For some really interesting reading, check out this 2007 interview with William Wang, the CEO of Vizio. Did you know that he is a plane crash survivor?