Blu Ray DVD Racks - What are Your Options?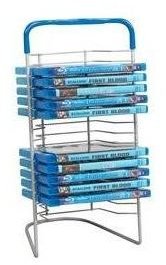 Amazon
The mega-mall of the Internet, Amazon.com has several Blu-ray and DVD racks from which to choose. If you only need to store a handful of Blu-ray discs or DVD's and have an equally diminutive budget, you may appreciate the Atlantic 6373-5592 Nestable 16-Blu-ray DVD Wire Rack that holds sixteen DVD's or Blu-ray discs and sells for just under $7. Two advantages to this Blu-ray or DVD rack are that it is nestable, so if your collection expands you can buy more racks and stack them together; and that it comes with no assembly required.
If you are looking for something a bit more artistic or merely have a much larger collection of Blu-ray discs, then the Modern Black Metal 83 Blu-Ray Disc Wave Tower / Wall Mount Storage Rack might better suit your tastes and needs. This rack will stand freely as a tower or can be mounted on a wall and will hold up to 83 Blu-ray discs for under $25. However, if your collection consists of DVD's and not Blu-ray, look elsewhere as this rack is not made to store regular DVD cases.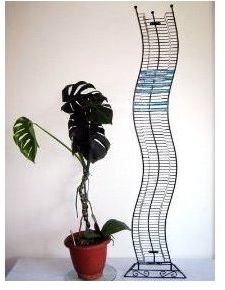 Ikea
When shopping for an affordable, simple Blu-ray or DVD rack, you may want to take a look at what Ikea has to offer. The affordable modern furniture superstore sells myriad unfussy wooden Blu-ray and DVD shelving units in a wide variety of sizes, colors and configurations at almost ridiculously low prices. However, Ikea has other options as well. For example, the Lerberg CD/DVD Wall Shelf can be hung vertically for Blu-ray discs and horizontally for DVD's, comes in dark gray or white and costs under $6.

At just under $100, the Bertby Glass Door Wall Cabinet will store 290 CD's or 140 DVD's and comes in black/brown or white/birch. The shelves are adjustable, so you can configure this rack to hold your Blu-ray discs, DVD's and whatever else you may want to store.

Media Storage Center
Just as its name inclines, Media Storage Center has a vast variety of media storage pieces, such as Blu-ray and DVD racks. Set up your home theater to feel like a video store with one of their spinning Blu-ray and DVD towers. Priced between $100 - $300, you can select a spinning rack in up to six different finishes, depending on the tower you choose, and store dozens or even hundreds of Blu-ray discs and DVD's.
If you are seeking something that blends in with your current furniture, you will definitely want to check out their drawers and apothecaries. While these are not Blu-ray and DVD racks, per se, these striking storage pieces will enhance your home's decor.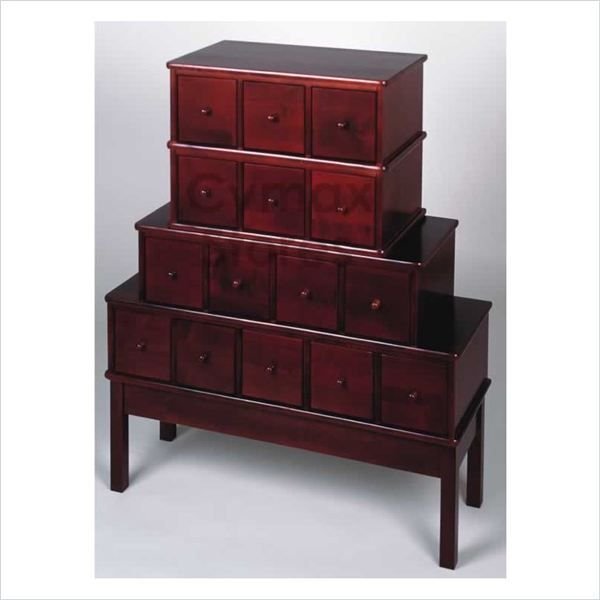 Racks and Stands
Another retailer that lives up to its moniker is Racks and Stands. If you are looking for Blu-ray and DVD racks that are truly out of the ordinary, look no further. For example, the Phone Booth Media Cabinet resembles Superman's favorite changing spot and stores up to 136 DVD's. This rack stands 44.5" high and sells for just under $170, with free shipping.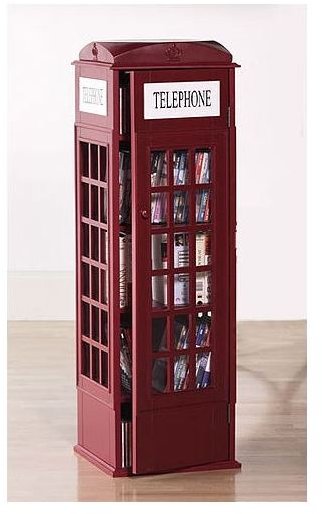 On the other hand, maybe you want a Blu-ray or DVD rack suitable for your child's bedroom or playroom. If so, you will love the Venture Horizon Children's Bookcase, which resembles a playhouse but can actually hold around 200 Blu-ray discs or DVD's. These adorable racks currently sell for $165, and again, shipping is free!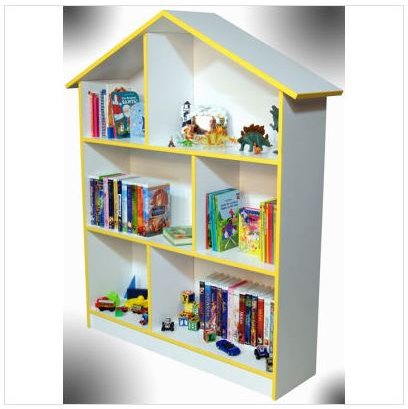 When shopping for Blu-ray and DVD racks, start out knowing what you need as far as capacity and what you like regarding style. This way, you will be sure to find the storage solution that is ideal for your home. For help setting up a media rack or entertainment center, be sure to check out the Bright Hub article How to Organize your Home Entertainment Center.