How to Replace a DLP Bulb in a Rear-Projection TV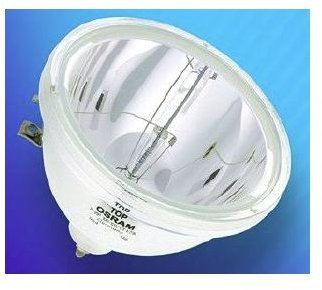 Digital Light Processing
DLP stands for Digital Light Processing and is technology which uses dynamic conductors in order to manipulate light digitally. If you own a rear-projection TV then it will be using a DLP Bulb which, although lasting for many hours, will eventually come to the end of its life and need to be replaced (like all things).
Replacing such a bulb used to be a complex task. There were high costs associated with both the bulb and the technician you needed to hire to perform the task. However it is easy to change the bulb yourself, and you do not need anything more than a cross-headed screwdriver to do the job (i.e. Phillips or similar).
Read onwards for simple steps on how to change your DLP bulb without hassle and, more importantly, without injuring yourself.
Changing the DLP Bulb in a Rear-projection TV
First of all, you want to turn your DLP TV off for one and a half to two hours before attempting to do anything. The bulb will be anything from 300 to 600 degrees in temperature if your TV hasn't been left to cool down at least a bit.
Another point to note is not to touch anything other than the case of the bulb. This means any other components inside the TV which may be hot or still conduct high-voltage electricity. In short, stick to the guide.
Find the door with the bulb in it. It will usually be near the outlet wire at the back, and it has four cross-headed screws which you will need to unscrew. The panel will come loose and the case where the bulb is will be visible, between two rails where you can slide the case in and out.

Slide out the case. It should have a handle so you can do this easily.

Look for another two screws at the side of the case and unscrew. It may be more, perhaps use a torch to take a good look at what is keeping the case firmly attached. Remove the lamp from the casing.

Now insert the new lamp, remember not to touch the lens. You may need to wriggle it a bit as it can be tricky to fit. Do not use force but do this gently, eventually it will go in as long as you slide it between the two rails. You should hear a click once its in place.

Screw it in to make sure it's firmly in place and then screw the panel back in. You are done.
That is how simple it is. You can also visit https://www.dlplamps.com/, select your TV model and they will send you instruction on how to mount your new lamp.