Biggest LCD TV - Which One Would You Buy?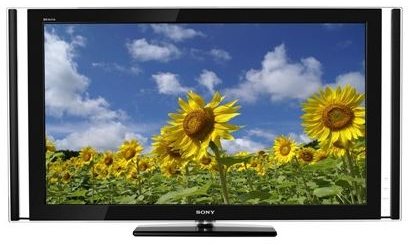 Huge LCD TVs
Persuading your significant other that it is worth re-mortgaging the house so you can enjoy a cinema experience in your front room may prove to be a tough sell. Let's face it - most of us can't justify or afford a truly gigantic television. If you don't have a huge room to match, you're going to end up sitting too close to your TV anyway. We can all dream though, and just in case that big bonus comes through or you pick the right lottery numbers, here are some of the biggest LCD televisions in the world.
Sony Bravia XBR KDL-70XBR7
We'll build it up gently starting with this 70 inch beast from Sony. This is naturally capable of displaying full 1080p footage, it has a refresh rate of 120 Hz and it is packed with superb functionality. There's a cinema mode, surround sound, great color depth, sharp contrast and superb brightness. It is DLNA compliant and packed with connectivity options including the BRAVIA sync for one touch control of multiple devices. This is the biggest and most expensive LCD TV you can order on Amazon and it costs around $20,000.
Sharp Aquos LB-1085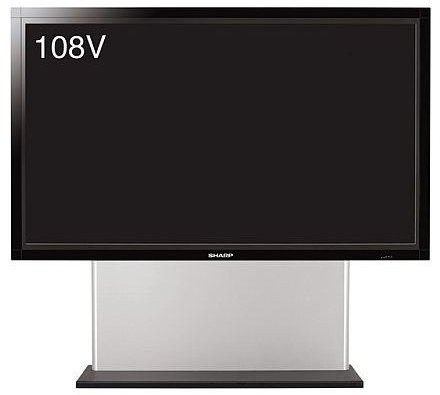 This eclipses the Sony by a distance and as far as I know it is the biggest commercially available LCD TV in the world. How big is the screen size? Drum roll please….a staggering 108 inches! Oh yes this beauty is indeed gigantic with over 2 million pixels. It supports full 1080p footage and features all the extras you'd expect of the Sharp Aquos range. It has decent brightness at 400 cd/m2, a 1,200:1 contrast ratio and a viewing angle of 176 degrees. There is also surround sound, but the connectivity options are a little more limited than you might expect with just 3 HDMI ports. If you're rich enough to buy this then I'm guessing you could make use of more. It costs around $100,000.
Toshiba 2651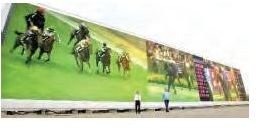 To find the world's biggest LCD TV we have to look beyond the consumer market. Behold the Toshiba 2651, specially built for a Tokyo racecourse this LCD TV has a surface area of around 8,000 square feet. It is around four storys high and most definitely would not fit in your house. If you have a large back garden and a spare $25 million you could always order one up. It seems like a travesty of justice to me that the biggest LCD TV in the world is used for horse racing. I could be watching movies on that.
Gigantic LCD Televisions
There are a few other gigantic LCD televisions being used in the corporate events world but nothing can compete with the Toshiba 2651. When it comes to consumer LCD TVs the Sharp Aquos has the title and it has actually held it for a while now. The size spurts were quite competitive for a couple of years there. The biggest LCD TV record was being broken quite regularly but it looks like Sharp might be awaiting a challenger for the Aquos LB-1085 for quite some time.