The Era Of "Affordable" 1080p Projectors Is Here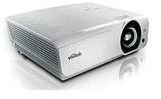 History:
DLP and LCD projectors have rapidly declined in price over the past few years as the technology has become more popular and cheaper to produce. Just last year it was amazing to be able to get into the high definition projector club for under $1000 USD. Those were 720p projectors. In the past few weeks, a succession of announcements has just introduced 1080p projectors to consumers at just shy of $1000 USD.
Vivitek H1080FD Projector ($999)
This was the first 1080p projector to be announced at the sub 1k price point. This announcement, happening a few weeks ago, sent little shockwaves throughout the home theater information world. While the idea of a 1080p projector in this price range was and is exciting news, the manufacturer is rather un-established in the projector world, yet this at least gave hope of other - more established - manufacturers following suit.
Optoma HD20 Projector ($999)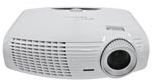 As of the writing of this article, the announcement of this new projector is so fresh that the HD20 isn't listed on Optoma's official website yet. On the heels of Vivitek's announcement, Optoma announced an addition to their popular and successful HD lineup. Optoma's previous 720p offerings have all seen favorable reviews, and a 1080p addition at the sub 1k price point is very welcomed. While we will have to wait for reviews to tell the rest of the story, for now, this has taken a lot of thunder out of the Vivitek announcement.
BenQ W1000 Projector ($999)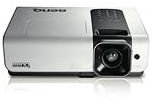 Finally, another well established projector company, not to be out done, has also joined the game. While this announcement has come somewhat quietly, it will be worth looking into when a review comes out.
Looking Forward
We will have to wait for reviews and comparisons to be released, which for now are nonexistent, but released specs put all three projectors in the same performance range. These projectors should be hitting online retailers within the next few weeks, which means reviewers will have their reviews up right around that time also. While these projectors don't offer all the fancy bells and whistles of their higher end counterparts, these do promise some of the great performance of their 720p counter parts, with the higher resolution of more expensive projectors.