ZeeVee Zinc Review: Online Media Aggregator for Your PC and TV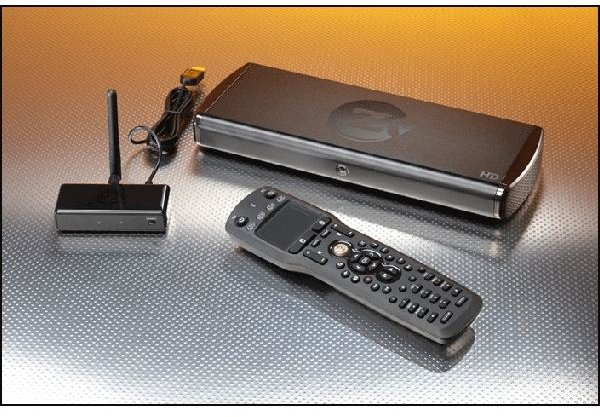 Introduction - ZeeVee Zinc and ZvBox
What many older home television systems have in common is coax, or coaxial cable. As our family's house was being completed in the early eighties, I took advantage of a free weekend to wire the entire house with a coaxial distribution system with outlets in each room and a whole-house (antenna) amplifier in the laundry/utility room. Since switching to satellite television a few years ago, the wired system has been unused.
ZvBox is ZeeVee's hardware solution. It's a set-top box that hooks to your PC to distribute your online media and on-PC media (such as DVDs and Blu Ray discs) to HDTV televisions on your existing coaxial distribution system. It creates a "new" channel called "Zv," so in order to tune it, a digital television is required.
Image: ZeeVee, Inc.
ZeeVee Zinc, as mentioned previously, is a software component that complements a ZvBox system and works independently with your PC and Internet connection to act as an online video aggregator - and to work in conjunction with your Media Center remote. Like the new Hulu Desktop and the Windows Media Center, it can work full-screen on the PC or an attached HDTV and fulfill the ten-foot couch experience we expect with HD.
In order to display high definition content from your PC to your TV, you'll need video hardware that can provide a "protected path." This is called HDCP, for "high definition content protection." Any modern video card with HDMI output should provide this, and it will work with Blu Ray discs and CableCard-protected high-definition content from your cable company through the PC. (But note that special PCs with CableCards must be purchased; the components are not available for do-it-yourself.)
ZeeVee Zinc - Download and Install
The Zinc viewer can be downloaded directly from ZeeVee. We grabbed the Beta 3 version, and it was about a 20 MB download. The installation was standard and glitch-free.
For images, hover your mouse to see title, or click to enlarge.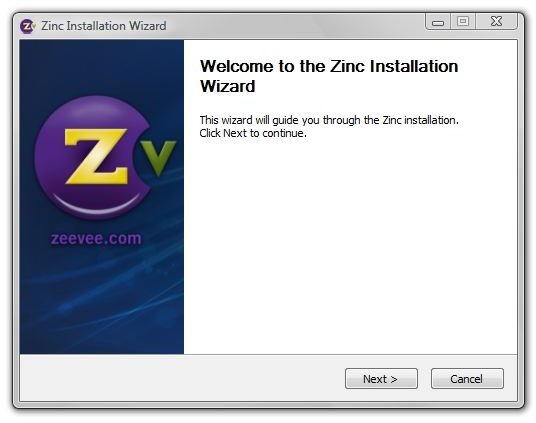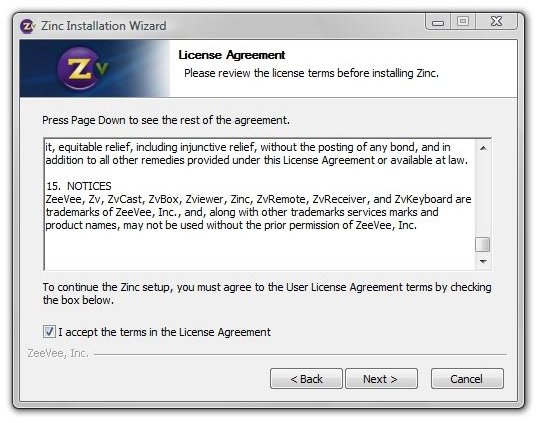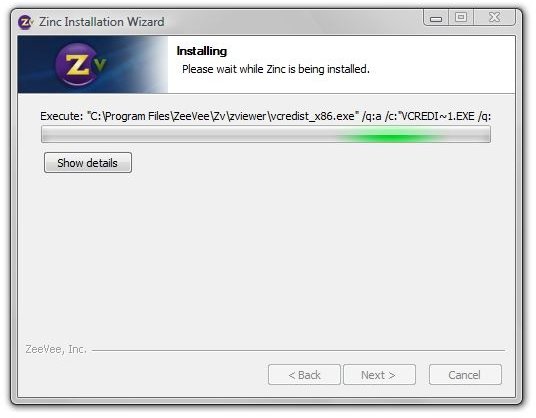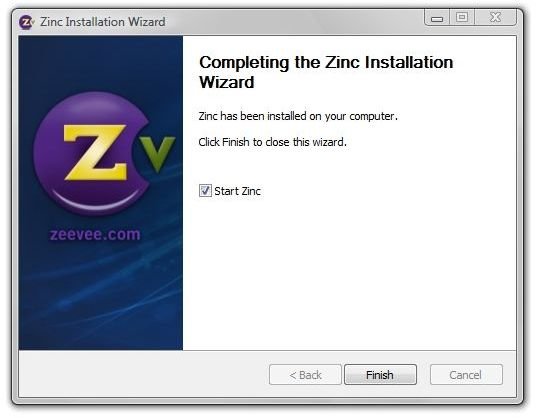 Running ZeeVee Zinc
Zinc runs as an application inside your web-browser. We tested it using Firefox, and it started its own window labeled "Zinc," and it started full-screen. A complement of icons for different video portals and services is shown. Navigation in this screen can be done with the mouse, the directional buttons on the PC, or the directional buttons and back button on the remote. Hovering the mouse at top-screen also exposes a back button.
The following image shows Zinc running non-full-screen on the desktop where its web browser heritage can be plainly seen.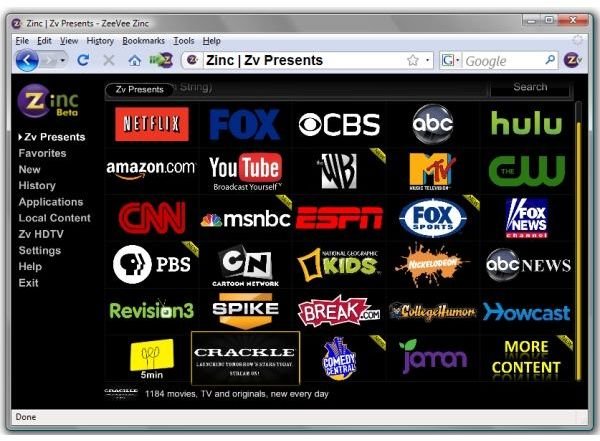 Running in the web browser is not a bad thing at all, since the content that Zinc acts as a portal for is all web-based.
How is Zinc better than Windows Media Center or the Hulu Desktop? Though it is still in beta, Zinc currently offers more choices of content. Zinc is also easier to customize. For example, go to the link
https://zeevee.com/zinc/more_content
using Zinc, and you'll see more content (TV shows, sports, webisodes) that you can add. This page also shows a technique you can use to create your own links inside Zinc.
Conclusion
So does using ZeeVee Zinc shine on the desktop and at ten feet?
Yes, it's very convenient that it gathers so many links in one place and that it works with a Media Center remote. Beyond that, however, it's not noticeably more convenient or effective than the Hulu Desktop, and it does not offer the terrific integration of the remote that Windows Media Center does.
However, it's a free application, and from time to time it will be a pleasant alternative to using the other ten-foot solutions, and it may become your favorite portal application. When bundled with a ZvBox, it may prove to be the best way to get high definition video distributed over an existing television coaxial cable system.
Since Hulu Desktop is also in beta, and Windows Media Center will apparently never be finished, we give an overall thumbs up for ZeeVee Zinc.
Related Reading
Review of the Hulu Desktop for Windows - Long an online presence, TV video and movie purveyor Hulu now has a dedicated desktop version. It's designed to work with your Media Center remote and play full screen on your PC. The application exposes a few rough edges, but it's trying its best to be a better TV than TV. Let's see how it does.
FlyCast Desktop for Windows - Best known as an application for smart phones, FlyCast now has a desktop version. Here we download it, install it, and put it through its paces. How does it do? In a word, it's nothing but radio!
How to Test High Definition Video on Your Windows PC - Want to find out what high-definition video looks like on your current Vista or high-end XP PC without spending any money or buying any additional equipment? You'll find out quickly if your PC can handle 720p or 1080p video. All you need is a fast Net connection and Windows Media Player 9 or 11.
Mixed Media - Lamar's Bright Hub Articles on Windows Media and Entertainment - After thirty years of collecting movies and music, I sit down in front of a Vista Media Center computer and wonder how to get all that media into the PC in a way it can be quickly cataloged and retrieved. Impossible task? Maybe not. Half the articles I've written at Bright Hub have been about this.