65 Inch Sony LCD TV Bravia HDTV W Series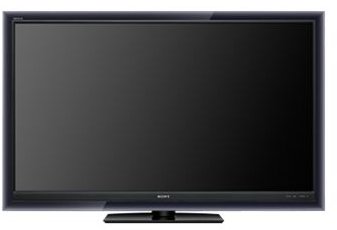 Sony Bravia 65" LCD HDTV W Series
It used to be that if you wanted a really big flat-screen TV, you had to get a plasma. Those days have gone. Manufacturer's offer several LCD TVs in the 60+ inch range. But, huge LCD panels offer several challenges to TV makers. How those challenges are addressed determines whether or not that really big TV is also a really great TV.
The Sony Bravia 65" W Series LCD HDTV offers full high-definition. Unfortunately, the various ways of meeting the undefined standard of HDTV means consumers are often left scratching their heads about just what a certain TV offers and what it means for the overall picture quality. Fortunately, there are no such issues with the Sony 65 inch LCD HDTV.
The Bravia 65" W Series LCD HDTV comes with a 16:9 aspect ratio, of course. It also has a full 1920 x 1080 panel which is supplied by a full 1080p input. That means the Sony 65 inch LCD will fully support all that Blu-ray Discs offer, as well as PlayStation 3 and other 1080p sources.
One of the complaints about large size LCD TVs is motion blur. The way LCD panels traditionally display a constantly illuminated picture can cause a blurring effect in certain situations. One solution to this issue is a faster refresh rate. The Sony 65" LCD HDTV has Sony's Motionflow technology. Motionflow is Sony's name for 120Hz technology which can dramatically reduce motion blur on LCD panels.
While anyone can build a LCD panel that his all the right numbers on the spec sheet, when it comes to picture quality, what really matters is how video signals are processed by the TV. The Sony 65" LCD W Series has Sony's Bravia Engine 3, a third generation video processor that provides deep color, and nice sharp images. No more, purple, black, white, blur when displaying an image that contains thin black and white lines.
The Sony 65 inch LCD TV comes with seven high-definition inputs, including four HDMI inputs, which allow for transfer of full uncompressed video signals, plus multi-channel digital audio, and on compatible equipment, a control link that allows for multiple devices to be controlled via a single remote.
While the Sony Bravia line is no longer Sony's top of the line series, they are still quality TVs worthy of all by the most serious enthusiast. Take a look at the 65" Sony LCD HDTVs at many Sony Style store locations.