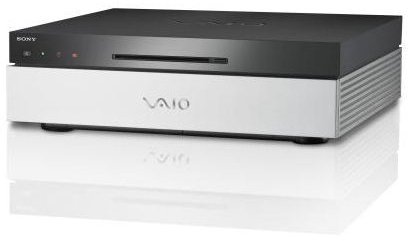 Do I Need a Home Theater PC?
If you are into your films and TV shows then it would be good for you to invest in an epic home theater package. An integral part of that package will be a unit specifically designed to handle films, DVD burning, TV recording and other related services. A Home Theater PC (HTPC) doesn't look like a standard desktop or gaming PC you would buy, but appears more like a home DVD-player or set-top box. HTPC provides all kinds of services connected with Media and Audio, such as recording DVD's, TV shows and tuning or playing games. They also offer normal PC services like e-mail, surfing and other standard PC services. In short it is a greatly powerful unit and as a result, not sold cheaply.
Here are some of the most popular HTPC systems, each with different specifications suited to your needs. There are options such as large or small hard-drive storage, video editing and an integrated Microsoft Operating System such as Vista Home Premium.
Four of the Best HTPC's
**
Sony's VAIO XL3 – The Sony runs a dual-core Intel Processor (2.13 Ghz) and has about half a terabyte of memory split in two 250 GB drives. You can edit your recorded material, from TV or DVD, and access the Vaio Living Browser for surfing the web and checking your mail. The unit is priced at around $3,000 and for media uses it is particularly ideal because it has lots of hard drive space. However it has been criticised as a PC, with no mouse and a much inferior GeForce 7600GTL considering the price tag of the unit.
Dell XPS 420 – The XPS is less expensive than the Sony at around $1,300 and looks more like a standard PC, with a tower unit, a mouse and a standard keyboard. The unit features a hardware video transcoder speeding up your recording, a slideshow (which isn't much use), TV tuner and bundled Roxio software. It also has a small display on the top of the tower with other not very useful features such as a solitaire game, picture viewer and media player. Although the unit comes equipped with a GeForce 8800 GTX video card, it isn't recommended if you wish to have a media and gaming solution in one, but it's certainly a powerful media-centre at this price.
Toshiba Qosmio G35-AV600 – This is basically a laptop configured and optimised for media usages, such as burning and recording your TV onto PC. It has two 80 GB drives and about 1 GB of RAM. The strength of this unit is of course its portability since it isn't very powerful, but you can't expect much more for around $700.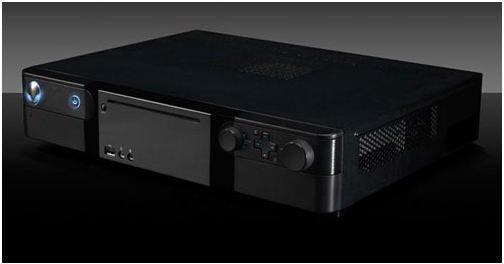 Alienware Hangar 18 HD – A stylish power-unit, similar sized to some of the larger satellite or cable boxes. The unit features a Windows Vista Premium O/S, allows you to record TV shows much like TiVo and supports multiple TV tuners. You can download and store content from the web, such as music or high quality videos. If you need more space you can upgrade up to 2 terabytes of hard drive storage for content (remember you can upgrade any HTPC unit). The Hangar 18 features all the 5.1 surround connections and includes a subwoofer. It is an ideal unit if you need lots of video content stored in one place. The price is around $2,000.