Best 50 in Plasma TV - Reviewing Top Large Format TV Options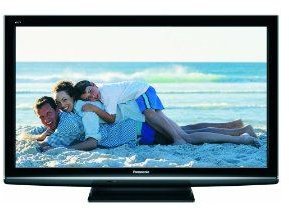 Panasonic VIERA X1 Series TC-P50X1 50-Inch 720p Plasma HDTV
In need of a worthy Plasma HDTV for sports, movies and gaming? Then the Panasonic VIERA X1 Series Plasma TV may be the right TV for you. Providing crisp and focused images even during fast-moving scenes with its 600Hz sub-field drive, this plasma TV also offers VIERA Image Viewer and VIERA link for controlling other Sony compatible devices using a single remote. It also has three HDMI inputs and a unique "game mode" feature. Technically, the Panasonic VIERA X1 Series Plasma TV also has so many features to brag about, including a contrast ratio of 30,000:1 native, 720 lines of moving picture resolution, Anti-Reflective Filter, and 100,000 Hour Panel Life. In addition, this Plasma TV is also environment-friendly as its display panels are mercury- and lead-free.
(Price: $845.00)
Samsung PN50B550 1080p Plasma HDTV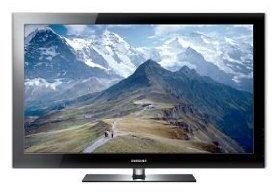 Samsung's 50-inch Plasma TV on our list is the PN50B550 Plasma HDTV with 1080 full HD picture performance. One of its notable features is Samsung's Touch of Color design highlighted by a clear-to-charcoal gray accent bezel. It has four HDMI, two components, and one composite video input giving your various choices when it comes to watching your favorite movie or video. It features Samsung's mega dynamic contrast ratio that provides accurate color tonal range, deeper details for shadows and blacks. It also has Samsung's FiterBright Technology that reduces glare when you are watching in brightly lit rooms while reducing your energy consumption as well. In addition, if you already have a Blu-ray player or HTIB system, the Plasma TV is equipped with Anynet + technology, which make it easier to control the devices, more specifically through one-touch control.
(Price: $1,179.00)
LG 50PS60 1080p Plasma HDTV with THX Display Certification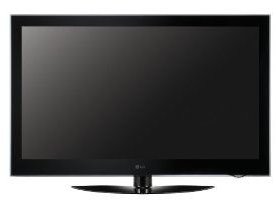 Remember the THX Display Certification or even the abbreviation THX alone? Not so long ago, this was the "in" thing. LG wants to carry on that legacy by providing a plasma TV that complies with the video image and sound certification. The LG 50PS60 boasts 600Hz sub-field driving refresh rate technology, 1080 full HD resolution of 1920x1080p plus v1.3 digital input, mega contrast ratio of 2 million to 1, single-layer design, 1,500 cd/m2 brightness, dual XD Engine and SRS TruSurround XT. (Price: $1,199.00)
Pioneer PDP-501FD 1080p Plasma HDTV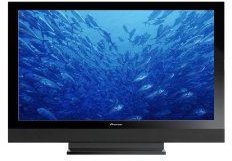 Pioneer did not want to be outdone by its competitors, so it released the PDP-501FD Plasma HDTV, peppered with several great features. It has a new cell structure with an enhanced crystal emissive layer. This provides a more intense black that will add detail to the Plasma TV's picture quality. It also has a new filter that enhances picture contrast in well-lit environments, ASIC video processing and scaling for SD and HD video performance, an optimum video mode with optical light sensor that automatically adjust picture in varying light. Other features of this 50-inch Pioneer Plasma TV include integrated ATSC and Dual NTSC tuners with built-in CableCARD Slot Home Gallery, V-Chip Parental Control, TV Guide, On Screen Interactive Program Guide, remote control and preset mode. (Price: $1,599.00)
Philips 50PFP5332D 720p Plasma HDTV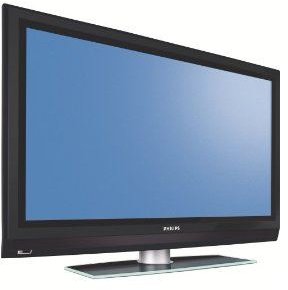 Pixel plus three HD technology for more vivid standard and HDTV details, 1366x768 HD WXGA pixel resolution, 10,000:1 contrast ratio and 16:9 widescreen aspect ratio - these are just some of the great features of Philips' 50-inch Plasma HDTV. Additionally, it also has a built-in analog/digital tuner, dual HDMI connectivity, 160 degree (H) / 160 degree (V) viewing angle, built-in speakers with virtual Dolby Digital Surround, progressive scan as well as built-in USB port - all completes the Plasma TV's technical specs. And did we mention it is a sub-$1000 Plasma TV?