Types of Auto Subwoofers - Choosing a Car Audio Subwoofer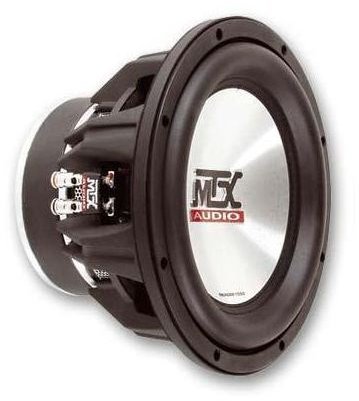 Component Subwoofers
Adding a subwoofer to your vehicle's audio system can make a big improvement to the sound. It can fill out those bass notes you may never have known existed, and really makes all your music worth rediscovering.
The most basic type is called a component subwoofer, because you're buying just the speaker and nothing else. This means you still need to put it in some kind of box or enclosure. You can buy a pre-cut box or build your own, depending on where and how you want to mount the sub inside the vehicle. You have to really know what you are doing if you build your own box, because it needs to be properly sealed and ported. Not doing it right can result in muddy sounding bass.
Enclosed and Powered Subwoofers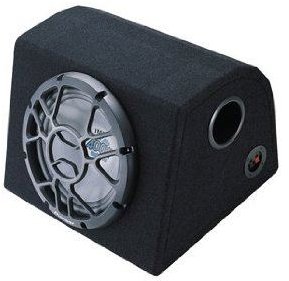 Next, you have enclosed subwoofers, which come in their own box and are much easier to install. As long as you have your amp in place, you just run wires from the amp to the sub and you're ready to go. Enclosed subwoofers come in a wide variety of shapes and sizes, so you can figure out what best fits in your vehicle. One benefit of buying an enclosed sub is that they are already configured to get good sound from the speaker by properly sealing the box, porting the bass, and so on. Most manufacturers add some stylish designs to the boxes in order to make them more pleasing to the eye.
One type of enclosed subwoofer you may find is already powered, meaning it has an amplifier built into the box. There's only a handful of them on the market, with most made by a company called Bazooka, but they make convenient subs when you are limited on space. The downside to a powered sub is that if the amp burns out on it, you can't use the subwoofer any more. In my own vehicle, I am waiting on a warranty repair for a powered subwoofer that is having issues with the amplifier. I won't ever buy a powered sub again.
Custom Fit Subwoofers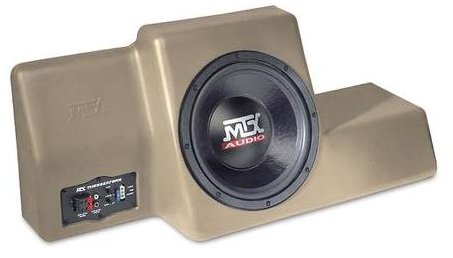 If money is no object, you could buy one of those vehicle-specific subwoofer mounts, which are available for quite a few makes and models of cars and trucks. These type mounts are designed to match the interior of your vehicle in a way that makes the subwoofer much less conspicuous, but they tend to cost hundreds of dollars. I have a Toyota Tacoma and I know there is such a mount that fits over the back middle of the extended cab. On eBay, I've also seen some custom-made plates that fit into the compartments under the back seat. People can be very creative when it comes to hiding stereo equipment in vehicles, but you're going to pay a premium for that sort of thing.
There are pros and cons to each different type of subwoofer and enclosure, and it all depends on what you need for your vehicle. That's why it helps to be informed before you buy.