HTPC Manufacturer Comparison: Who Makes the Best HTPC?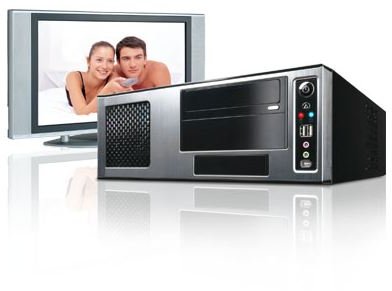 Buying an HTPC
Generally speaking, building a home theater PC can save a lot of money. That said, building an HTPC isn't for everyone. It takes a lot of time to research all of the correct components and put them together. Those who would rather have a pre-built HTPC have many options available to them. But which manufacturers build HTPCs which are really worth your money?
Cyberpower
If you've ever opened a copy of Maxmium PC, PC Pro, or some other large print publication, you've probably seen an advertisement for Cyberpower. Cyberpower has been around for a while now and has slowly gained a solid reputation in the market of budget computers. That doesn't necessarily mean that they are less powerful then computers available from competitors like Dell. Instead, Cyberpower tries to keep competitive by keeping their overhead costs low and therefore providing a lower price on comparable hardware.
It seems that Cyberpower is certainly winning the price wars when it comes to HTPCs. Their Media Center X64, a small media center PC with an Athlon X2 7750 processor, 4GB of RAM, and a TV tuner can be purchased at the surprising price of $499. That is extremely low for a pre-built home theater PC. Of course, this base configuration is missing a video card (the motherboard does have integrated Radeon graphics) and the TV tuner seems to be quite generic. But these problems can be rectified with a few upgrades, and Cyberpower also offers more expensive versions with far more robust features. Those more expensive products are much more powerful but still follow the Cyberpower creed of providing good bang for the buck.
Dell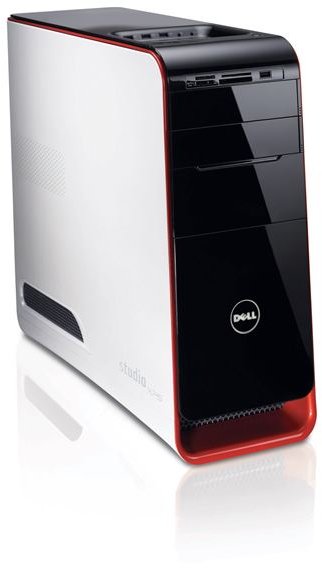 Oddly, Dell no longer seems to offer any dedicated HTPC configuration. In the past Dell had sold a very robust and very expensive HTPC called the Hanger 18 though its Alienware division, but that product no longer appears to be for sale. That does not mean that Dell has nothing on offer, however, as Dell's Studio XPS 435, available with a base price of $899, is available with a TV Tuner slot. While that base price is far higher then the above Cyberpower PC, the Dell XPS 435 is much more powerful. It offers a Core i7 920 and a Radeon 4350 as standard. The TV Tuner options aren't overpriced or off-brands, either. The base Hauppauge TV Tuner with Remote only tacks $60 dollars to the price.
Overall, the Dell is a good pick for those wanting a powerful yet affordable HTPC. The only real problem is that it is not designed from scratch for HTPC use and so it looks like any other tower PC. This can make it difficult to blend into a home theater setting. Also, while Dell's TV tuner upgrade is affordable, their Blu-Ray upgrade is a rather steep $120 dollars.
Velocity Micro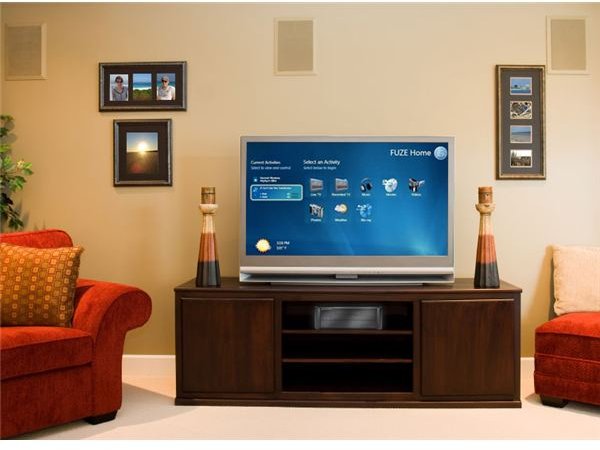 It wasn't long ago that Velocity Micro was just another no-name company competing in a dangerous PC desktop market. Velocity Micro's PCs have been well regarded, however, and increased in popularity over the years. There is good reason for that. Their PCs use some great cases - usually Lian-Li models - and reach a middle ground between a budget company like Cyberpower and a huge corporation like Dell.
That said, there is nothing cheap about Velocity Micro's HTPC offerings. The CineMagix FuzeBox Whole Home Media Server is a pricey $1995, over twice the cost of the Dell XPS and four times the price of the base Cyberpower HTPC. There is reason for the cost. While both Cyberpower and Dell offer products which do indeed plug into a TV and play media, Velocity Micro is pushing its own customer HTPC software called Fuzebox. This software is designed to integrate not only the functions of playing media in a home theater, but also the function of playing media throughout a whole house. A Cinemagix Fuzebox system can, for example, be set up to play music in the kitchen or the living room.
The Velocity Micro solution is likely overkill for many people. In fact, it is arguable if it is an HTPC at all, because it is not a PC which is targeted towards just the home theater but rather towards all of the media needs for a household. But Velocity Micro also offers some lesser HTPCs, and while they do not have the same unique interface, they are still extremely solid machines. Velocity Micro is probably the company to turn to for those who are more interested in the quality of the end product then the value represented by the price tag.
Other Brands
These are not the only manufacturers of HTPCs, but they are some of the most popular and highly regarded. Many companies like HP also have PCs with TV tuner options, and there are also companies like Okoro which create HTPCs with special features like integrated amplifiers. The above HTPC manufacturers should be able to provide a solution which fits the needs of most buyers, however. And no matter what HTPC one purchases, be sure to check out the reputation the manufacturer before. There are many local PC repair shops which will build an HTPC to order, but those shops rarely have the same level of customer support that is provided by a company like Dell or Velocity Micro.