Best Blu Ray Player Review - The Top 10 High-End Blu-Ray Players Compared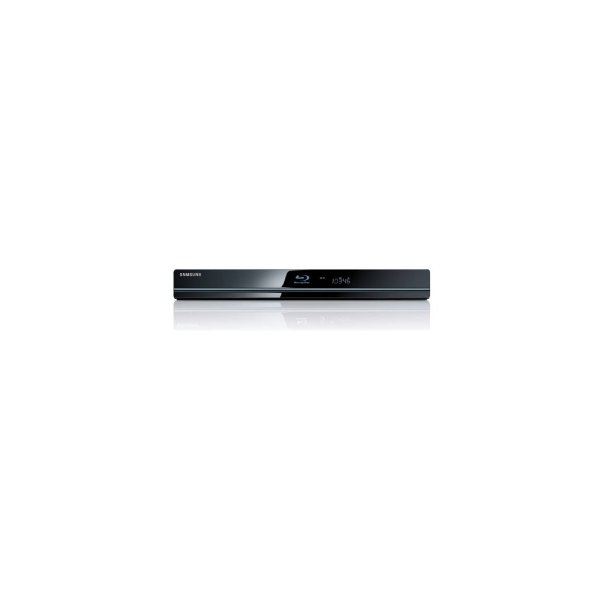 The Top 10 List
Samsung BD-P1600
LG BD 390 Network
Sony BDP-S360
Panasonic DMP-BD80
Pioneer BDP-320 1080p
Denon DVD-1800BD Blu-Ray/CD
JVC XVBP1
Samsung BD-P2550
Marantz BD7003
Sylvania NB500SL9
Samsung BD-P1600
The Samsung BD-P1600 features Profile 2.0 compatibility, onboard decoding for Dolby TrueHD and DTS HD Master audio, a fast operational speed, and Netflix and Pandora streaming support as well as Wi-Fi functionality through a USB dongle. This is one of Samsung's early Blu-ray products which could easily be a big success. Its bulky form factor however, is something to think about and might make you think twice about getting it. It boasts 720p, 1080i and 1080p output resolutions, 2 USB ports, VC-1, H.264, MPEG-2, WMA and MP3 formats support, and BD-R, BD-RE and other DVD disc format compatibility. The Samsung BD-P1600 currently sells for $249.
LG BD 390 Network BD Player

The LG BD 390 Network BD Player is one BD player that you should consider seriously. Not only can it output BD Disc in full HD 1080p resolution but also upscale your standard DVD video to the same resolution. It also supports Netflix and YouTube video streaming through Ethernet and Wi-Fi, as well as give you access to BD Live Blu-ray Disc. This BD player outputs Dolby TrueHD/Digital Plus and DTS-HD audio and gives you 1GB built-in memory. Its key specs include BD-R/RE, Blu-ray Disc and other DVD formats support, MPEG2, MPEG4, AVCHD, DivX/DixX HD and MKV video compatibility, and USB port. The LG BD 390 goes for $349.93.
Sony BDP-S360

The Sony BDP-S360 BD Player generally produces full HD 1080p video for BD Disc as well as upscaling to 1080p resolution of your DVDs through HDMI connection. It supports Dolby TrueHD and DTS-HD audio codecs for up to 7.1 channels. It also features Quick Start Mode which saves waiting time as it will start playing your BD Disc six seconds from the time you power it on. It also connects to your broadband network via Ethernet connection. BD-Live is also supported and it even has an icon-based menu interface called Xross Media Bar. The Sony BDP-S360 will set you back for $230.97.
Panasonic DMP-BD80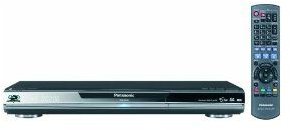 The Panasonic DMP-BD80 is equipped with PHL Reference Chroma Processor Plus, a high quality image-processing technology developed by Panasonic that processes each pixel of the Blu-ray Disc video signal precisely. This technology is capable of reproducing color data with accuracy that is twice that of conventional systems. This produces faithful and sharp colors when playing a BD Disc. This BD player is compatible with Panasonic's VIERA Cast function, allowing you to access YouTube, Picasa, and other Internet sites through the Viera Cast screen. The player is also BD-Live enabled and even lets you connect directly to the Internet via BonusView. You can also extend the BD player's storage using extra SD memory card or portable hard drive which you can connect to its USB port. Sound-wise, the player supports. 7.1-channel analogue signal through a 192KHz D/A converter. The Panasonic DMP-BD80 will set you back for $269.95
Pioneer BDP-320 1080p Blu-ray Disc Player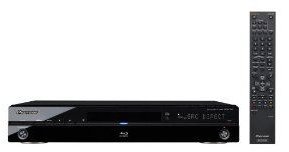 The Pioneer BDP-320 is a power-packed Blu-ray Disc Player, hence its slightly higher price than the previous BD players we mentioned. Topping the list of its features is a 1920x1090p picture resolution played at 24fps. It supports 48-bit deep color enabling it to provide high definition images in full details. Aside from these, the Pioneer BDP-320 has an internal decoding system used for all advanced audio formats such as Dolby Digital Plus, Dolby TrueHD, DTS-HD High Resolution and DTS-HD Master Audio. In other words, no matter what sound setup you have in your home, this BD player will give justice to it with its high-quality sound output. Another notable feature of the Pioneer BDP-320 is its great support for Pioneer's KURO flat panel TV or monitor. Kuro Link also lets you use the player's basic functions using the Kuro remote control. This player goes for $331.45 in the market.
Denon DVD-1800BD Blu-Ray/CD Player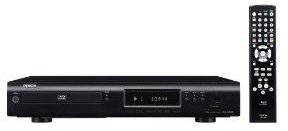 I admit, I wasn't aware of the Denon brand, as it is not popular in the country where I live. I was quite surprised that a Denon DVD-1800 Blu-ray/CD player is priced relatively cheap despite its many features. In fact, it was said to be the most affordable BD player from Denon. The player boasts of upscaling to 1080p for DVDs, HDMI 1.3a output, DivX ver.6 support, SD card slot, and Dolby TrueHDD and dts-HD output. It extracts maximum video and audio quality of your Blu-ray discs. Finally, the Denon DVD-1800BD Blu-ray player supports BonusView picture-in-picture feature.
Continued from page 1…
JVC XVBP1 Blu-Ray Disc Player

One of JVC's take on the Blu-ray player market is the JVC XVP1. It features BD-Live (Profile 2.0) support, easy firmware updates, HDMI ver 1.3 connectivity featuring Deep Color and x.v. color, USB port, LAN or BD Live. Other features include USB Host, LAN for BD Live, component and composite video outputs as well as optical and coaxial audio outputs. Price tag is at $253.39.
Samsung BD-P2550

The other Samsung BD player on our list is the BD-P2550. It's a little bit expensive compared to the Samsung BP-P1600 but it certainly has more powerful features, including a built-in decoder for Dolby Digital Plus and Dolby TrueHDD via 7.1-channel, support for BD-ROM, BD-R and BD-RE disc formats, as well as previous disc formats including DVD-R, DVD-RWW, DVD ROM, CD and CD/RW discs. The other standard features include Ethernet, HDMI, and HDTV-compliant, USB 2.0 ports, 10-bit/108 MHz video digital-to-analog converter and 24-bit/192 KHz audio digital-to-analog converter. This one goes for $349.99
Marantz BD7003 Blu-ray Disc High-Definition Player

Marantz BD7003 Blu-ray Disc Player is not to be outdone by the other players. It plays high-definition Blu-ray discs in either 1080p resolution via HDMI output, 720p/1080i through HDMI, or component video signals. Likewise it also allows conversion of DVDs to 720p/1080i resolutions. 1080p upscaling is done through HDMI output only. Like the other BD player on our list, the Marantz BD7003 BD player features BonusView. It supports BD final standard profile 1 v1.1. In the audio department, this BD player features Dolby Digital Plus, Dolby TrueHD and DTS-HD bitstream audio output. The only letdown of this BD player is its price - $549.99
Sylvania NB500SL9

The last Blu-ray player on our list is the Sylvania NB500SL9, which when compared to the other BD players, is relatively cheap at $179.99. Despite its price, this BD player produces high-definition images/videos in 1080p resolution as well. It also features BonusView with picture-in-picture content and audio, HDMI output, and deep color output at 24fps. It supports CD and DVD playback as well. The Sylvania NB500SL9. If you're tight on budget and want to enjoy high-definition movie viewing at home, this BD player is probably your best choice.