What is the Best Home Theater Projector - Buying a Projector for your Home Entertainment Needs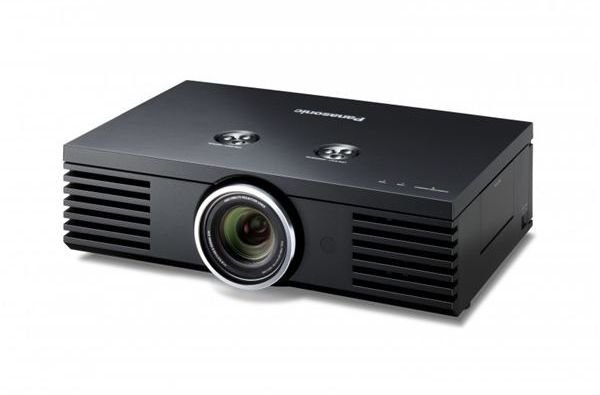 Home Theatre Projectors
Over the last few years consumers have been demanding bigger and bigger televisions. The advent of Plasma screens and LCD TVs has led to the development of the high definition standard. We are now enjoying bigger and better pictures than ever before. There is another choice for people seeking a high quality picture which is as big as possible and that's the home theater projector market. Here are five of the best home theater projectors available today.
Panasonic PT-AE3000
This is an excellent option for people seeking a high quality home theater projector. It offers full high definition footage at a resolution of 1920 x 1080 pixels. It uses LCD panels with an optimized lens unit for perfect focus throughout. There is also contrast technology and a color filter for deep rich colors and a good range of depth in black. The Smooth Screen technology is driven by the double speed drives which ensure that the action is always clear. You can even set the frame response rate to speed it up which is ideal for gaming. The intelligent brightness system adjusts frame by frame although you will always get better results with a projector if you watch in a darkened room.
The technical specifications are good with brightness of 1,600 ANSI lumens and a dynamic contrast ratio of 60,000:1. It is quite a big device as projectors go but it performs well and makes very little sound. It supports an image size from 3.3 feet up to 16.7 feet. You are really looking at a 16:9 100 inch diagonal picture and it has a powered zoom. There are also plenty of connectivity options with 3 HDMI ports, 1 VGA port, 3 component video ports, 1 composite video port, 1 S-Video port and 1 9-pin D-sub serial port. The Panasonic PT-AE3000 home theater projector is fantastic and you can order one for considerably less than the recommended retail price of $3,500.
Sony Bravia VPL-HW10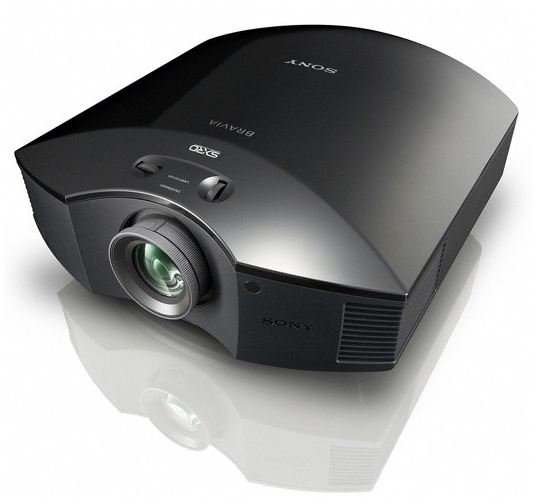 This home theatre projector is another excellent model which is in a similar price range to the Panasonic PT-AE3000 and once again you should be able to pick one up for less than the $3,500 RRP. The features aren't quite as impressive as the Panasonic but this projector is slightly more compact. It does also offer full high resolution footage at 1920 x 1080 pixels. It has a three panel LCD system and it also projects a 16:9 100 inch diagonal image from around 10 feet to 16 feet in distance. There is a 1.6x manual zoom and it outputs 1,000 ANSI lumens brightness with a dynamic contrast ratio of 30,000:1.
The color depth, contrast and clarity are all excellent. It is also a very quiet device and can cope with fast action or gaming. In terms of connectivity you have 2 HDMI ports, 1 VGA port, 1 component video port, 1 S-Video port and 1 RS-232C port. It is an excellent device which performs extremely well. The Sony Bravia VPL-HW10 is great but there is no escaping the fact that it has fewer features than some of the other options in this price range.
Mitsubishi HC7000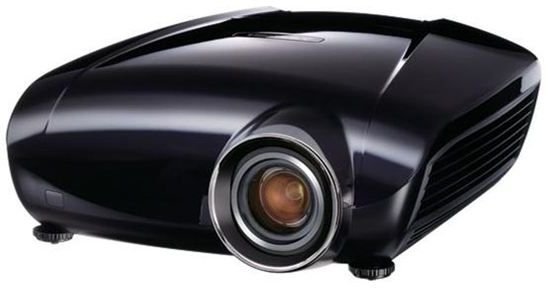 It is hardly your first consideration when buying a home theater projector but for my money the Mitsubishi HC7000 definitely looks the best with its sleek curves. Now if you are really willing to push the boat out in terms of budget you might consider this projector. It has a great range of features and offers incredible picture quality but it costs close to $5,000. It offers 1,000 ANSI lumens brightness and an amazing dynamic contrast ratio of 72,000:1. It is another three LCD panel device and it also offers high resolution footage at 1920 x 1080 pixels. Once again it projects a 100 inch diagonal picture at a range of 10 to 16 feet.
This projector has a 1.6x powered zoom function. The picture quality is terrific with deep, lush colors and brilliant contrast. It produces virtually no noise at all. It also features a dual anamorphic stretch mode. There are no problems with fast action of games but you will only get the best from this projector in a dark environment. The projector has limited but adequate connectivity with 2 HDMI ports, 1 VGA port, 1 component port, 1 S-Video port and 1 serial port. The Mitsubishi HC7000 can be picked up for well under the RRP if you shop around and it is an excellent home theater projector.
Epson 7500UB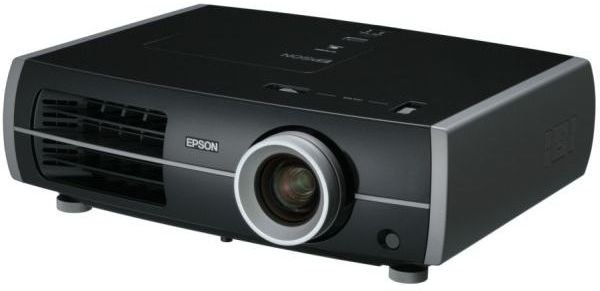 The Epson 7500UB is liable to cost you well over $3,000 but it combines some of the top range features together into one attractive package. You have a super bright 1,600 ANSI lumens output, an unbeatable dynamic contrast ratio of 75,000:1 and 2.1x zoom lens. The color depth is excellent, the black levels are simply amazing as you might expect and the picture is so sharp you could cut yourself. The device will project a 100 inch diagonal image from just under 10 to just over 20 feet in distance. The device is extremely quiet but focus and frame processing are occasionally a little off.
The surprise disappointment is the basic connectivity options: you'll find just 2 HDMI ports, 1 VGA port, 1 component video port, 1 composite video port, 1 S-Video port and 1 RS-232c port. It is adequate but an extra HDMI might have been nice. Overall this is a terrific projector but it is on the expensive side. You can pick up the 6500UB model for a lot less but it is really not as good as the Epson 7500UB.
JVC DLA-HD750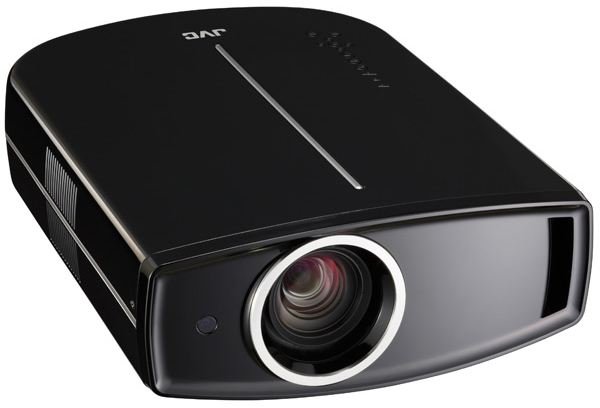 The brand JVC has a very well respected reputation when it comes to home theater projectors and over the years they have produced some of the best devices around. This model does not have the greatest specifications on the list and it is extremely expensive at over $6,000 but it does offer superb picture quality. The projector offers 900 ANSI lumens brightness and a dynamic contrast ratio of 50,000:1. It also has a 2x powered zoom function and relies on three LCD panels. It has a color management system, customized gamma control and video processing. It projects full high definition footage at 1920 x 1080 pixels and the colors are vibrant with an amazing depth of black.
For connectivity there are 2 HDMI ports, 1 D-sub 15 pin PC port, 1 S-Video port, 1 component video port, 1 composite video port and an RS-232C port. It also comes with a self illuminated remote control for easy operation in the dark. The JVC DLA-HD750 is great quality but it is also very expensive and if you are looking for features, specs, quality and price the Panasonic PT-AE3000 cannot be beaten.