Inexpensive Additions to the Man Cave

A man cave is supposed to be a place where a guy can go to kick back and watch the big game. Let's look at some of the best ways to get him into his most comfortable chair and keep him there. What is the best way to keep him in his chair (other than having a mini fridge in arms reach)? With a universal remote control, of course.
Logitech Harmony 700 Remote
Man caves are often cobbled together with several different incarnations of home theater. This leads to the dreaded "pile of remotes" that makes a side table nothing more than an experiment in modern art. Streamline the media experience with the Logitech Harmony 700. While there are other universal remotes out there, none has the compatibility profile of the Logitech. If you have the model number of your equipment (VCR, DVD player, Stereo receiver, etc.) you can control it with this device. You also won't have to worry about a new purchase not working because Logitech is always updating the software in the remote to keep up with new technology.
This $119.00 remote will be the last one you ever purchase. It comes with a rechargeable battery so your man won't be rummaging through the junk drawer when he would rather be watching the game. One charge lasts about a week. It controls up to six devices at one time, which is more than enough for most home theater systems. There are quick launch buttons, all of the buttons are backlit and the color screen displays icons for favorite channels and the commands needed for in use devices. This really is the best investment you can make to streamline interaction with the home theater and finally clear up the end table so it can be used for something more important like pizza and beer.
Sony Wireless Blu Ray Player

Now that the man cave has a brand new HDTV, why not upgrade the tired old DVD player? A new BluRay player will bring out the potential in the home theater without breaking the budget. There are several manufacturers out there but why not go with the company that invented BluRay: Sony. The BDP-S580 model is the one to get. It is 3D compatible, has built in Wi-Fi and internet applications including Slacker Radio, Hulu Plus, Crackle and Netflix.
What else sets this player apart from the others? It can be controlled by an iPhone, iPad or Android based phone or tablet with a free application. It can also stream content directly from a PC wirelessly. What's better than that? Sony recently dropped the price from $199.99 to $159.99. This is one of those gifts where the difference in quality can be seen.
Sony STR-DH520 Home Theater Receiver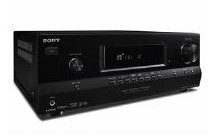 Add a home theater receiver to that new HDTV and stereo system and get the cinematic experience in your own home. With six HDMI ports, this receiver acts as the hub of your HD universe. Connect your 3D BluRay player, HD stereo, gaming systems and home video devices all at once an interface them through an easy to follow on screen control.
While using the receiver as a hub is great, it really shines when paired with a 24 frame per second compatible television. This allows movies to be shown in their native format. Let's not forget about the sound; it is truly amazing. Sony says that the "HD Digital Cinema Sound mode recreates the precise acoustics of the theater," and after hearing it in person, I believe it. This is a great addition to any man cave or home theater room and for only $199.99, you are going to be pressed to find a better deal.
Seagate FreeAgent Theater+ HD Media Player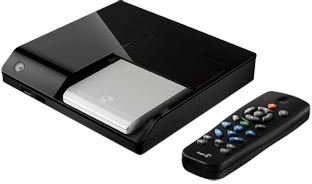 Digital media is the new wave in home entertainment. Storing movies on hard drives is becoming as commonplace as DVDs. For $149.99, you can pick up a HD media player and 500GB hard drive to hold hundreds of movies and place it in the same area that would normally hold five or six DVDs. This space saver offers and interchangeable interface so multiple hard drives can be used with the HD player. It can be connected to your home computer (Windows or Mac) via USB or optional wireless as well as being able to take media directly from your digital camera, flash drive or external drives through either of the two USB ports. The FreeAgent also allows a direct connection to the internet for streaming audio and video from sites like Netflix, YouTube and Hulu. This is a great little unit for the digital media connoisseur.
Atlona High-Speed Flat HDMI Cables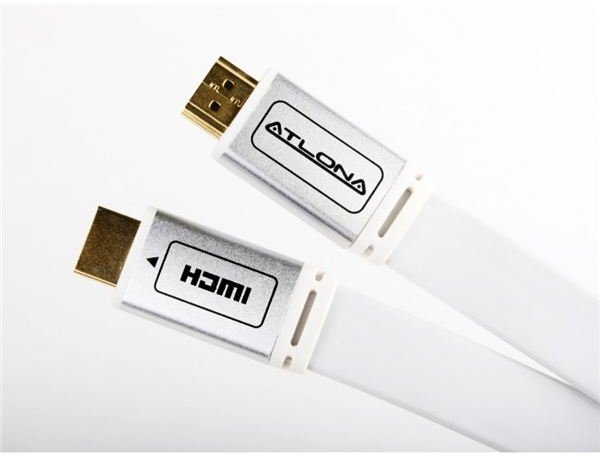 While having high tech peripherals is great, connecting them to your home theater can leave a spider web of cords in the bowels of the system. Short of going wireless, the best way to limit this cable turmoil is to pick up a set of flat HDMI Cables. Atlona cables cost $39.99 and offer speeds that exceed most of their competitors. The current Atlona cables offer transfer rates upwards of 10Gbps at resolutions four times higher than standard 1080p (up to 4096 x 2160). This means the cables are going to be able to handle the next generation (and possibly the second generation out) of digital media. Once you have purchased these cables they will stay with your home theater even as you replace the TV and other supporting devices. This may not be the flashiest gift that you can get but it will make a world of difference in the performance of the entire theater system.
Monster Power Conditioner

All of the components in your home theater are plugged into surge protection units, so why would you ever think of upgrading to a power conditioner? What is the difference anyway? The power conditioner will control the voltage of the electricity entering all electrical units that are plugged into it. Today's electronics are designed to work at a specific voltage but the wall outlets in our homes deliver the voltage in a range depending on the load that is being used by the home. When a high power appliance is turned on, there is a temporary drop in the amount of electricity that is available to other items plugged into the system. This is why lights dim when an air conditioner kicks on. While this will not damage high-end electronics, it will cause them to perform poorly for a moment. The real danger is when the unit that is drawing high power shuts down. In the same way that there wasn't enough electricity in the system when it switched on there is now too much energy surging through the wall outlets and this can damage the sensitive components of the home theater system. The power conditioner eliminates this situation by providing a buffered current that is designed to handle these temporary fluctuations. For $219.99, you can pick up the MKII 10 Outlet power center from Monster. If you have a smaller set-up and need eight or less plugs, they also offer the MKIII 8 Outlet power center for $87.99. Give your man piece of mind with a unit designed to protect the thousands of dollars he has invested in the centerpiece of his man cave.
Hopefully, we have helped you cross an item or two off your shopping list with this list of inexpensive additions to the man cave home theater system. If we have, we would love to hear from you. If not, or if you think there is an item we missed leave us a note. We'd love to hear your thoughts and help you with any questions you might have.
References