MSN Radio Tuner Tips and Tricks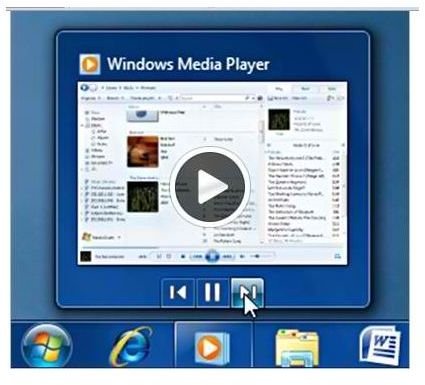 Finding Radio on the Internet
Microsoft is constantly trying to compete with other offerings, including online radio stations such as Pandora. As part of the Windows Media Player, Microsoft offers MSN Radio Tuner, which offers free Internet radio.
This radio tuner offers more than 30 genres of music, including Top 40, Oldies, Jazz and Country. Each of these genres offers an array of different stations. For example, if you want to listen to a Top 40 station, simply go to the Windows Media Guide on the Windows Media website. Click on Top 40 under the Genres section, which is located at the top of the page. Select one of the many stations listed under that genre.
Using Windows Media Player
Editor's Picks and More Stations break up the web page. The Editor's Picks section offers you some of the best-rated stations. If you want to search for your own station, simply scroll through the list under More Stations. Usually, you will have several pages of stations to scroll through when you take this route.
If you are unsure of the type of music that the station offers, you can click the Visit button, and go to the station's website. These websites will give you a list of music that they play, music that they are currently playing, station location and the like.
If you want to listen to a radio station, click on the Listen button. This will open your Windows Media Player, which has five buttons. The square button to the left of the screen is the Stop button. You also have Forward and Rewind buttons that skip to the next song (Forward) or go to the previous selection (Rewind).
These two buttons are not applicable to the Internet radio stations. When you are listening to a streaming channel, you cannot move forward or backward through selections. If you press the Rewind button, Windows Media Player will restart the station. If you hit the Forward button, you will get the following selections:
Play again.
Go to Library.
Play previous list.
The most important buttons for listening to a streaming Internet radio station is the Play/Pause button and the Volume/Mute button. You can pause the station at any time and then restart it whenever you want to.
Playing Media
You can also play FM radio stations on your Windows Media Player, but you must have a radio tuner, which is a type of external USB adapter. If you don't have a radio tuner, you must install it first before you start searching for a local station. The FM radio tuner will only pick up stations in your vicinity, and oftentimes the reception isn't all that great. If you really do want to listen to a radio station on your computer, you would do better to pick from one of the online stations.
Windows Media Player allows you to play nearly any type of media, and it is available for both Windows and Macs. If you don't already have the player installed on your system, go to the Windows website, and click on the Get Windows Media Player section. Find your operating system from the list, and download the Media Player for your operating system.
Once the player is downloaded, run and install the program.
Features
Windows Media Player comes with an easy to use interface. Simply select the type of media that you want to play, ranging from videos to music to photos. Windows Media Player even supports Flip Video and songs from your iTunes library.
Another nice feature of this program is that you can stream any music or video running on any other computer in your network. This is done via the Remote Media Streaming feature. This feature, however, is only on Windows 7 computers. If you do not have Windows 7, you will have to upgrade to take advantage of this feature.
Windows Media Center supports different formats, including the following:
AAC
MPEG-4
WMV
AAC
AVCHD
AVI
Xvid
MOV
DivX
DVD
You can even customize Windows Media Player with different skins to show off your personality. If you don't like the plain screen that comes with the player, add a few visualizations. These images bounce to the beat of the music, creating interesting scenes for you to watch.
Great Options with No Price Tag
Overall, you will love your MSN radio tuner. You get to listen to radio stations from anywhere in the world. If you have an FM tuner, you can even pick up a local radio station. For a free product, Microsoft really does offer a product that will rival anything offered by Pandora and other types of free Internet radio stations.
References
Image Source