The Best Internet Radio Devices For the Home Theater
Electronics manufacturers have added Internet connectivity into many standard devices. Most notable are products in the home theater space including TVs and gaming consoles. The typical radio may seem a bit outdated when compared to mp3 players. By adding Wi-Fi connectivity to a radio, it can play thousands of Internet radio stations formerly only accessible with a computer. The Internet radio is slowly arriving into homes, but most are considerably more expensive than a standard clock radio, which is definitely a concern. In addition, the sound quality of Internet radios may not be as great as the stereo systems currently in the home. The following Internet radios are highly rated for their selection of radio stations, sound quality and price.
Sirius TTR1 Tabletop Internet Radio
The Sirius TTR1 Internet radio is designed for the satellite radio service SIRIUS XM. With a high-speed Internet connection and an active account with SIRIUS XM, you can listen to your favorite satellite radio channels over a Wi-Fi network or wired connection. It features a clock that automatically sets itself and dual alarms that can be set to any channel and stopped with a snooze button. The time, song and artist are displayed on the screen, which dims or brightens according to the surrounding lighting. The radio can be connected to a stereo, and it comes with a remote control for convenient tuning.
Price: $110.50
Logitech Squeezebox Boom All-in-One Internet Radio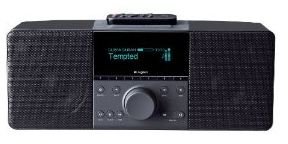 The Squeezbox Boom radio from Logitech is not just an Internet radio. It is also a network music player. The features of the radio include built-in amplifiers and speakers that deliver clear sound from thousands of Internet radio stations over a Wi-Fi connection. The alarm can be set to any radio station or music playlist. As a network music player, it accesses playlists that are stored on a computer that is connected to the same wireless network as the radio. It can also play songs stored on mp3 players through a 3.5 mm line-in cord. Use the one-touch buttons for pre-set stations and playlists or control the radio from a distance with the remote control.
Price: $249.99
Livio Internet Radio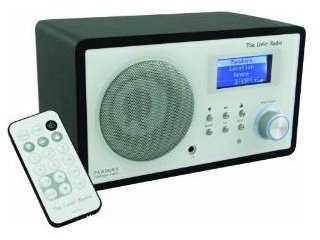 Another Internet radio to consider is Livio. It accesses tens of thousands of free Internet channels and the popular Internet radio site Pandora. A unique feature of this radio is that it incorporates the listener's preferences with the 'thumbs up' and 'thumbs down' button. Simply press either button to indicate if you like or dislike the current song that is playing. Pandora will adjust the playlist to match your taste in music better. You can set five alarms and assign different stations to wake you up. The radio can be connected to a stereo system to enhance the sound quality, and it can be remotely controlled.
Price: $199.99
Logitech Squeezebox Radio Music Player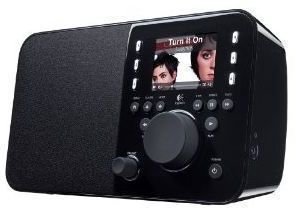 Logitech manufactured another Internet radio with tremendous features. The Squeezebox Radio Music Player connects to the Internet over a Wi-Fi connection and accesses thousands of online radio stations. As songs are played, the cover art is displayed on the color screen. To select a different song, simply turn the dial. The vibrant menu has several options, including sending song recommendations on Facebook. This radio is small, but produces quality sound, which is due to the built-in high definition tweeter and long-throw subwoofer. The standard seven-day alarm can be set to any station, and the line-in jack can accommodate most mp3 players.
Price: $169.99
Grace Digital GDI-IRA500 Wireless Internet Radio Adapter
One more option to consider is the Internet radio adapter from Grace Digital. The GDI-IRA500 accesses radio stations like Pandora, SIRIUS, Live365.com and thousands more. It connects to any stereo system, and it can be controlled either with the remote control or with your iPhone or iTouch through an app. The backlit LCD displays the song title and artist. The radio also features an alarm clock with five alarms and a sleep timer.
Price: $98.39
Recommendation
The next time you want to listen to an Internet radio station, consider one of the radios mentioned above. The best Internet radio devices have a great selection of Internet radio stations, good sound and an affordable price. Logitech's Squeezebox Radio Music Player fits this description. Its premium speakers, full-color screen and pre-set channels give it an edge over other Internet radios.
References
Amazon.com - www.amazon.com
Image Credit - Images courtesy of amazon.com.