Get the Best Home Media Server For Sharing & Storage: Our Top 5 Picks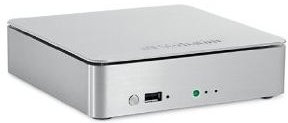 Most digital media is downloaded and stored on a computer hard drive. These files are opened and viewed with applications on the computer. Accessing these files with another device, like a cell phone or MP3 player, requires the files to be copied and transferred via a usb cable. With wireless technology, these files can be streamed over-the-air to a gaming console, wireless music player, or internet connected TV. This is possible if the hard drive containing the media files is located in a media server that is part of a home network.
Why Use a Media Server?
A media server is a central hub that stores all your digital media, including videos, pictures, and music. Peripheral devices are able to connect to this library of content, select individual files, and stream each one wirelessly without having to download a single file. The main advantage of this is that content that is normally restricted to a small computer monitor can now be viewed on a big screen TV, either directly with internet connected TVs or through networked gaming consoles like the XBox 360 and PlayStation 3. Another advantage is that files that are stored on the media server at home can be accessed from school, work, or a friends house. The following media servers are packed with features and are affordable.
Verbatim MediaShare
Verbatim MediaShare is a home media server that features a 1 TB hard drive. Store your music, videos, and pictures on it. Create photo albums and share them with friends by sending an email containing a password-protected album link to the files, or directly upload the files to social networking sites. You can remotely access files through the myverbatim.com account. Through the internet you can listen to your music and watch your movies. You can even use a smartphone to access the content. It is also the streaming hub for your home network. Stream music to laptops, watch videos on the big screen via a gaming console, and send print jobs to the network printer.
Price: $94.98
Iomega Home Media Network Hard Drive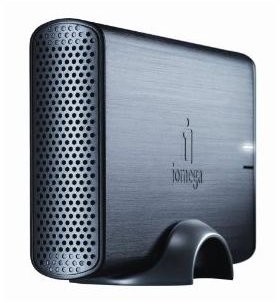 Another media sever for the home network is Iomega Home Media Network Hard Drive. It features a 1 TB hard drive and gigabyte ethernet connectivity. Simply plug it into the router, turn the power on, and install the software. It is an universal plug & play audio visual media server that streams content to Digital Living Network Alliance (DLNA) certified media players including the XBox 360 and PlayStation 3. Iomega is an iTunes library hub, which lets you share iTunes songs on iPods, iPhones, Macs, and PCs. It's also great for streaming pictures to digital picture frames.
Price: $89.99
NETGEAR ReadyNAS Ultra 6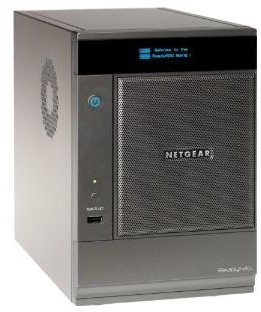 A more expensive and significantly larger media server option is NETGEAR's ReadyNAS Ultra 6 storage solution. In addition to connecting to computers on the network, it also sends video, music, and pictures on a stream that has a 90 Mbps capacity to DLNA media players. Content is accessible through the internet and files can be added remotely. Use an Android smartphone or iPhone to connect to the content from anywhere. The server has three usb ports which can be used for printers, scanners, or flash drives. There are six bays that can accommodate six 3.5 inch SATA drives. It doesn't come with a drive, so choose the storage capacity you want and install it.
Price: $809.99.
HP LX195 MediaSmart Home Server
Another media server with a tower design is the HP LX195 MediaSmart Home Server. It has 640 GB of disk space, which is expandable via external hard drives through four usb ports. It streams content within a home network and over the internet. If you are worried about losing your data, the back up feature will certainly appeal to you. It uses a networked based backup solution called Apple's Time Machine, which is compatible with Windows PCs and Macs. You can set access privileges to each user that connects to the server. Other features include instant upload of photos to Facebook and Flickr and iTunes library.
Price: $299.00
Western Digital TV Live Hub Media Center

One more home media server to consider is Western Digital's TV Live Hub Media Center. Not only is it an efficient media server with a 1 TB hard drive, it is also a HD media player that can display HD content on a HDTV. It accesses video streaming services like Netflix and BlockBuster's On Demand service, both of which require memberships to access. If you don't like to pay for these services, you may also watch your movies, listen to your music, and view your pictures from a smartphone, gaming console, or sound system.
Price: $193.81
Reference
Image Credit - Images courtesy of amazon.com