Build Your Own Cheap Home Entertainment Center With FM Radio and TV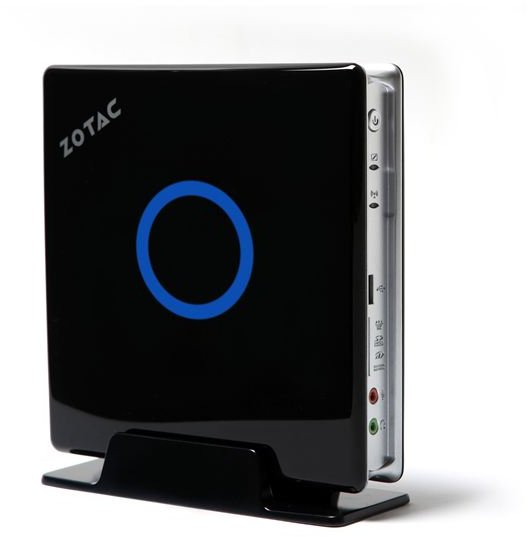 HTPC Basics
There are a lot of home entertainment solutions that incorporate TV, radio, DVD or Blu-ray, and live streaming of Internet video and audio content. They are basically computers with a processor, RAM (Random Access Memory), ROM (Read Only Memory), HDD (Hard Disk Drive), motherboard, GPU (Graphics Processing Unit), Network port and other features. The build in processor is usually not very powerful and the amount of RAM is usually 256 MB or 512 MB. The cost of a more powerful system with better performance and features can be very expensive. You can build your own home entertainment center from scratch in a few easy steps. There is a hardware part of the build and a software part. Read on to find out which parts you need to get and the programs you need to install.
Getting the Right Hardware
A home theater PC should be small, quiet and powerful. The noise from your PC comes from the coolers that spin to cool the processor, the power supply and the graphics card. So, for your home theater PC to be quiet you need to get a processor with low power consumption like the Intel Atom processor motherboard combo, external power supply and built-in graphics or a card with passive cooling. There is a perfect solution to all of this: the Zotac Zbox Mini PC. It is a all-in-one computer featuring an Intel Atom Dual-Core D510 processor (1.66 GHz, 1MB L2 Cache), NVidia ION graphics and DDR2-800 SODIMM memory with a maximum capacity of 4 GB. The Zotac Zbox can be connected to the network using the 802.11b/g/n wireless LAN or the integrated Gigabit Ethernet Controller. There are 6 USB 2.0 ports, one DVI port, one HDMI port, eSATA port, digital S/PDIF out, RJ45 LAN port and audio I/O jacks. This is a barebone system which means that it doesn't have RAM memory or a hard disk drive. It supports SATA 2.5" HDD and also has external eSATA support. There are other similar products like the Zotac Zbox, but remember the most important parts are the Dual-Core processor and the integrated NVidia ION graphics. There are mini PCs with the same processor but include an Intel graphics chip - which is no match for the NVidia and will result in poor performance when watching HD videos of movies. The power to the system comes from an external power adapter that doesn't produce any noise. The Wi-Fi and the LAN port can be used to connect to NAS (Network Attached Storage) and to the Internet for downloading movie information, subtitles and watching YouTube videos. In order to equip your cheap home entertainment center with FM radio and TV you need to get a USB tuner. There are three different types: an analog tuner, a digital tuner and the hybrid tuner. The hybrid tuner is a combination of the analog and digital tuner.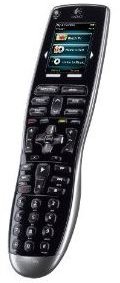 The next piece of hardware is the remote control. It has to be a USB remote because the Zotac Zbox doesn't have serial port. The Logitech Harmony 900 is an expensive but irreplaceable remote that will complete your hardware setup perfectly.
The Software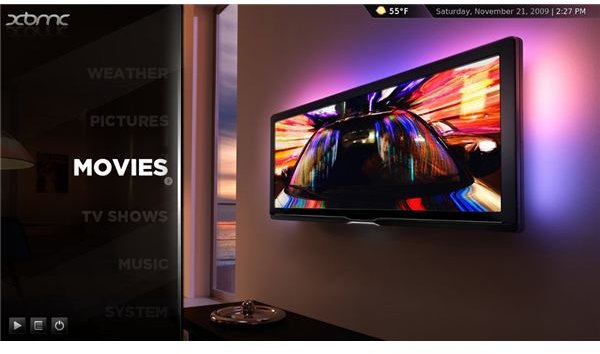 There are two different solutions: a Windows-based or Linux-based HTPC. Some versions of Windows, like Windows 7 Ultimate have an application called Windows Media Center that is a complete solution for watching movies, videos, TV and listening to music, FM and Internet radio. But I personally prefer the XBMC for Windows which is free and can be installed on any version of Windows. There are also other Windows applications that will get the job done but these are the best.
For Linux, there are complete HTPC setups that install like an operating system and are designed with the purpose to be used as a home theater PC. One example is the Mythbuntu, which is an Ubuntu version with MythTV and can be run as a front-end and back-end. The MythTV software can also be installed on other Linux distributions. The XBMC has a standalone live version for Linux that can be installed on your HDD, and XBMC software that can be installed on any Linux version. One important thing that you have to remember is the compatibility of the USB tuner and remote control with the Linux distribution because not all hardware is supported by Linux.
So, what should you choose, Linux or Windows? Linux runs faster and doesn't need a lot of hardware resources like Windows does, but getting the software to work with your USB tuner and remote control could be difficult. Whatever operating system you choose, the best solution for a cheap home entertainment center with FM radio, TV viewing options and much more is the XBMC.
References
All product images and information gathered from manufacturer.
Important links: