Choosing the Best HTPC Remote for your Home Theater PC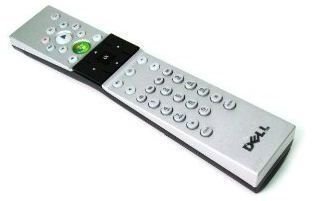 HTPC Basics
An HTPC or a Home Theater PC is a dedicated multimedia computer that is used for watching TV, movies, videos, pictures, YouTube streams or listens to music and radio. It is usually connected to a big screen TV and is controlled by an IR or RF remote control. The IR or Infrared remote control uses LED or led-emitting diodes to transfer the commands to the PC. The RF or radio frequency remote control uses radio waves to transfer the commands to the receiver plugged in the PC. The RF is better because it does not need the line of sight between the transmitter and the receiver like the IR, but is also the more expensive choice. Here are the best models of Home Theater PC remotes available on the market today.
Windows Media Center-Based HTPC
If you are building a system that will use the Media Center software included in some versions of Windows, then it is best to purchase a dedicated remote like the Dell Microsoft Media Center Remote. Dell is a well-known computer company, which ensures that this product has great build quality. This remote can be used with XP, Vista and Windows 7. There is a big green button with the Windows logo, which is the same as the Media Center sign. All of the buttons are well placed, making this remote easy to use. One main disadvantage is that it does not come with an IR receiver. You can buy this PC remote from Amazon for just $23.99.
Universal Remote Controls

You can not only control your HTPC but also your Satellite or Cable receiver, Hi-Fi audio setup and just about everything else using the Logitech Harmony 900. This remote can replace 15 other remotes and it utilizes RF technology, so that you do not need to see the device to control it. It will work as long as you are within a 100 feet radius from the device; it can even be used thru walls. On the upper part of the remote, there is a full-color touchscreen with menu and shortcuts to your favorite channels or activities. The touchscreen and buttons are backlit. The battery is rechargeable. Put the remote in the charging dock and you will never worry about batteries again.
Another great feature is the setup of this remote. Just connect it to your PC and the online software guides you thru the setup process. This eliminates the endless punching in of codes, as you must do to set up devices on other universal remote controls. There is an online database for over 225,000 devices. This remote can even record signals from unknown remote controls and save the data online to your profile as a sort of backup for future usage. All of these features come at a price of $209.94, which is a bit steep, but believe me it is worth it. You can buy the Logitech Harmony 900 HTPC remote on Amazon.
Reference
All product images and information gathered from manufacturer.
Dell Microsoft Media Center Remote at Amazon.com